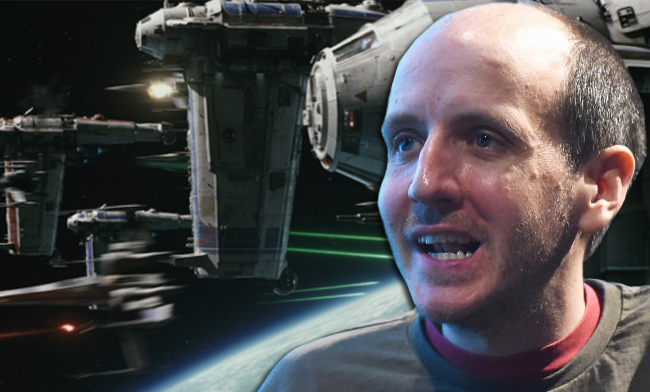 Disney has made it clear that they aren't going to settle when it comes to their Star Wars franchise. Rogue One went through extensive reshoots before they deemed it ready to go, and Disney had no qualms about releasing the directing duo of Chris Miller and Phil Lord from the Han Solo movie when it was reportedly off in its tone.
Now they've hired British writer Jack Thorne to rewrite Episode IX, according to The Hollywood Reporter. Thorne created British thrillers The Fades, The Cast-Offs, The Last Panthers and National Treasure and wrote the upcoming Julia Roberts movie Wonder. He also honed his sci-fi chops by writing Philip K. Dick's Electric Sheep for BBC 4, so he isn't an unknown commodity.
Episode IX was initially written by director Colin Trevorrow and his writing partner Derek Connolly, and the extent of the rewrites haven't been revealed. They could be a touch-up or a massive scrubbing to make sure the final chapter of the third Star Wars trilogy is perfect. As they say, first impressions count, impressions 4, 5 and 6 count more, but the last impressions are the most important. Could this have something to do with the poor reviews of Trevorrow's The Book of Henry?
Still, we have until January of 2018 before shooting even begins on Episode IX. Everything's perfectly all right now. We're fine. We're all fine here now, thank you. How are you?
(Via The Hollywood Reporter)