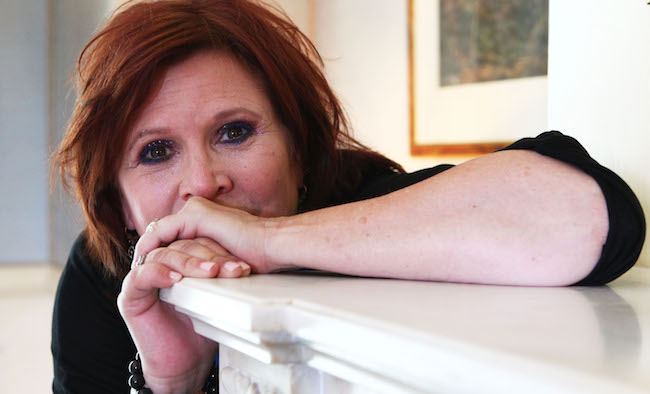 Carrie Fisher's life and legacy were honored in abundance on the one-year anniversary of the writer/actress' passing. After all, why wouldn't you want to celebrate what Fisher brought into the world and all the lives she's touched? One of the more unlikely (but still heartfelt) demonstrations of missing the Star Wars icon appeared at the Yoda fountain in San Francisco.
On December 27, Lucasfilm publicist Chris Argyropoulos shared an image on Twitter of a special tribute that someone left to honor Fisher's memory. Two unopened bottles of Coca-Cola were placed at the Yoda fountain, along with two white candles and a series of messages. Twitter user CeePipes responded to the shared image with their own photo that offers a bit more visual detail.
"Stopped by the office this morning and someone left a nice little tribute to Carrie @ the Yoda fountain," wrote Argyropoulos in the accompanying caption.
So why was Coca-Cola the beverage of choice for this sweet-hearted gesture? Well, it's because Fisher was a fan of the bubbly black beverage. Appearing on Ellen in 2016, Fisher figured she drank "maybe 16" Cokes a day, although she stressed that her Coca-Cola's gotta be ice cold to be worth a damn.
"I start them, but then it starts to get warm. And then you have to get another one … They have to (have) that sharp, sharp cold taste," she explained on the daytime chat show.
Those Cokes were not welcome when she was filming Star Wars, though. Fisher explained with trademark wit the nasty side of what the space opera wanted from her appearance.
"They like to hire part of me," she said. "So I have to get rid of the part they don't want. So when I'm hired for Star Wars, every time, they have hired about three-quarters of the size that I am."
(Via Digital Spy)