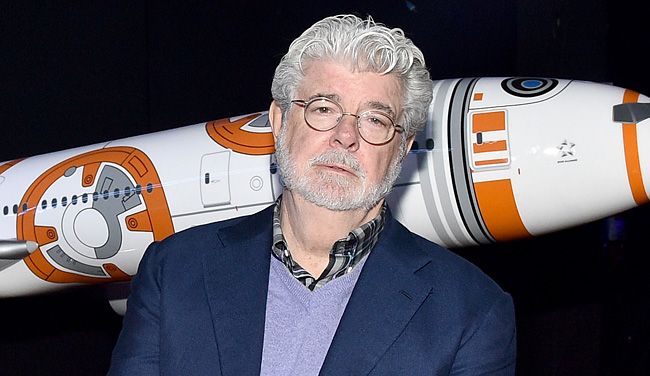 Despite Mark Hamill's feelings that George Lucas could've added his experience to the production of the new Star Wars trilogy, the man himself feels that things are in good hands. According to The Hollywood Reporter, Lucas offered high praise to Johnson after screening The Last Jedi ahead of its premiere:
The Star Wars creator recently screened the highly-anticipated upcoming installment and thought it was "beautifully made," Connie Wethington, a rep for Lucas told Heat Vision.

"And in speaking with director Rian Johnson after viewing was complimentary," she added.
Reviews for the film are mostly favorable, holding a 94% over at Rotten Tomatoes at the moment. But the approval from the creator of the franchise has to feel special, even if he seemed to leave the series behind on less-than-favorable terms. Even with the response to his handling of the series over the years, he is responsible for its entire existence.
This is also a fine seal of approval for Rian Johnson's own trilogy that is set to follow J.J. Abrams conclusion to the current slate of films. No word on what direction he might take the series, but we know it will not focus on the Skywalkers. Perhaps uncharted territory, like the future?
Now we can all speculate how long it will take before George Lucas returns to film his own standalone Star Wars film.
(Via The Hollywood Reporter)