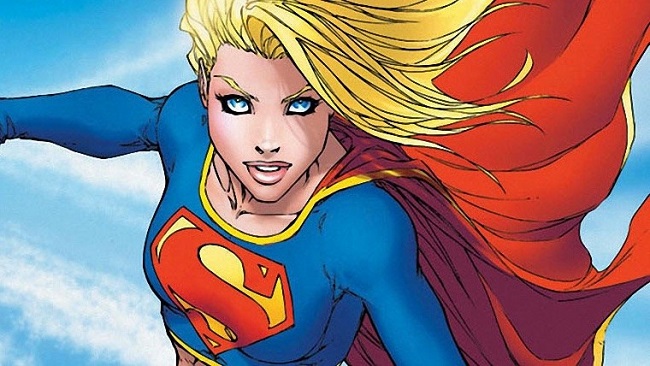 Supergirl is one of The CW's many successful DC Comics-adapted shows, which is altogether commonly referred to as the "Arrowverse." (Arrow was The CW's first DC Comics adaptation to kickstart the new venture following Smallville's conclusion.) Even so, as The Flash's Grant Gustin and Justice League's Ezra Miller have proven, just because a comic book character is licensed on television doesn't mean he, she, or it can't pop up in the struggling film universe spearheaded by Warner Bros. Hence why the developing Supergirl film shouldn't come as a surprise.
According to Deadline, Warner Bros. and DC Entertainment are developing a new movie about Kal-El's older Kryptonian cousin, Kara Zor-El. Oren Uziel, the write of Netflix's post-Super Bowl surprise The Cloverfield Paradox and the upcoming Sonic the Hedgehog movie starring Jim Carrey, is writing the script. Aside from the screenwriter's attachment to the project, however, the trade outlet notes "not a lot more is being divulged at this point." No major producers, aside from Warner Bros. and DC Entertainment, have been named in conjunction with the developing film.
It's also too early to tell if Henry Cavill's take on Superman, who has featured significantly in the DC cinematic universe since 2013's Man of Steel, will be included in Usiel's treatment.
(Via Deadline)