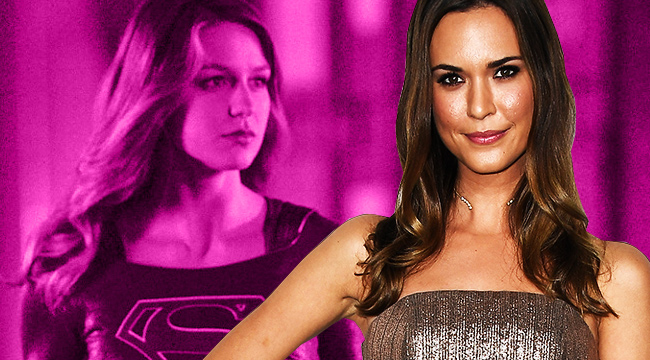 The second season of Supergirl may have just come to an end, but The CW is already looking to next year. With most of the season's plotlines resolved (dust to dust, Terri Hatcher's Rhea) or on the back burner until they're needed again (fare thee well Mon-El (Chris Wood)), the show will need to bring in some new blood to keep the ball rolling in Season 3. Or, in this case, a new blood ritual.
Today The CW announced Odette Annable (Astronauts Wives Club, Cloverfield) is joining the case of Supergirl as a series regular. The actress will play Reign, a character created by Michael Green, Mike Johnson,and Mahmud Asrarin 2012. As part of the New 52 reboot, Reign was one of the first villains Supergirl went up against, but the character has only made a handful of appearances, leaving her open to interpretation by the Supergirl writers. Reign will be the big bad of Season 3, as part of her World Killer storyline.
Executive Producer Andrew Kreisberg had the following to say, "Greg and I have wanted to work with Odette for years. We are beyond excited to have her join our cast in the scary, powerful and heartbreaking role of Reign."
For those who don't know, the "Worldkillers" were aliens who were experimented on from infancy by Kryptonian scientists. Each child was infused with power in an attempt to recreate the Worldkillers of ancient Kryptonian myth. As it usually goes with these kind of experiments, everything went sideways. How Supergirl will adapt this storyline is still under wraps, but it definitely sounds like (at least) a season-long arc.