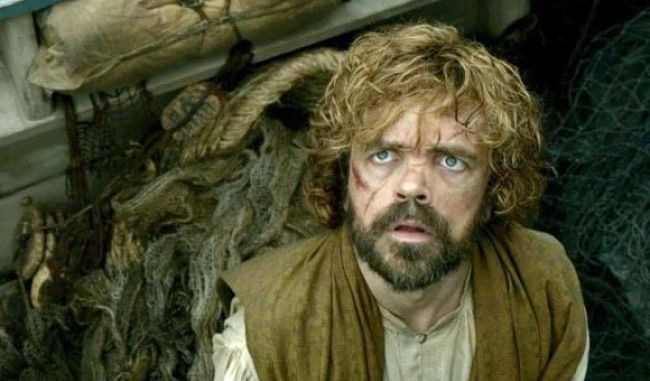 Avengers: Infinity War is possibly the most anticipated movie of 2018, a culmination of a decade of the Marvel Cinematic Universe. But we're still discovering who's in the darn thing. Earlier this week, directors Anthony and Joe Russo spilled the beans that The Leftovers actress (and Uproxx favorite) Carrie Coon is voicing Black Order member Proxima Midnight, one of the so-called "Children of Thanos." She'll be joined by Terry Notary as Cull Obsidian, a.k.a. Black Dwarf, and Tom Vaughan-Lawlor as Ebony Maw. But what about the leader of the Black Order (and Proxima's husband) Corvus Glaive?
The cruel villain's performer had been kept a secret, right up until this clip that premiered during Thursday's Good Morning America.
"I can't." Corvus sounds a lot like Peter Dinklage, who we know is in Infinity War, but whose part hasn't been officially confirmed yet. When asked if viewers would be able to recognize the Game of Thrones star (who's technically already been in a Marvel movie, but forget that ever happened), either by appearance or through his voice, Joe Russo teased, "It may take you a beat or two, but you'll certainly recognize him." Even if he's not talking about t*ts or wine.
Avengers: Infinity War — which stars everyone ever, including Robert Downey Jr., Chris Hemsworth, Chris Evans, Scarlett Johansson, Benedict Cumberbatch, Tom Holland, and Chadwick Boseman — opens on April 27.