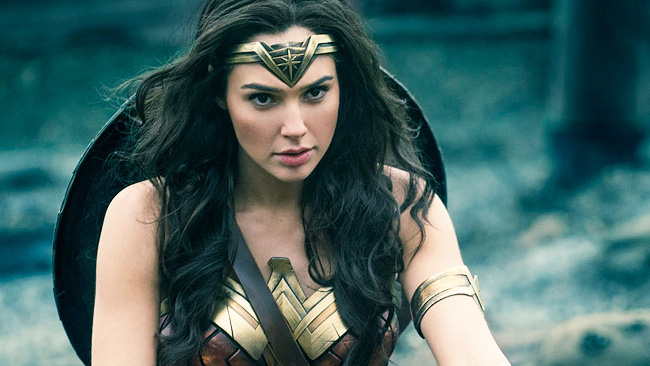 Earlier this year, Wonder Woman director Patty Jenkins revealed that the sequel to the highest-grossing movie from a female filmmaker ever will be set in the 1980s. We didn't know when in the '80s, though (although there's been talk of the Cold War). Would Diana Prince buy Phil Collins' Face Value in the early part of the decade, or, if the Soviet-fighting rumors are true, Brothers in Arms by Dire Straits in the middle of it? It turns out she'll be blasting Ride the Lightning.
DC Entertainment president and chief content officer (and Wonder Woman producer) Geoff Johns unveiled an image on social media that teases Wonder Woman 2 taking place in 1984. "WW84," it reads, which is nearly 70 years after the events of the first film. Chris Pine may or may not be back, but we do know Gal Gadot is returning, obviously, and Kristen Wiig (as the villainous Cheetah) and Pedro Pascal joined the cast. The original Wonder Woman, Lynda Carter, may also be around for what Jenkins calls a "great love story."
"It's really still going to other values of hers, and a similar formula insofar as making a great, enjoyable fun movie but that ultimately in its third act turns some very big issues, and a very big experience that will aim to have slightly more weight and profundity than it has to have. Because that's a formula that I really like, and I like the idea of taking somebody on a very solid, great journey but that arrives at a bigger question being answered. So it's like that but because she is Wonder Woman and she's here now and she's fully developed, it's got great fun from the start and great big superhero presence from the start, and is funny and a great love story again and a couple new unbelievable characters who I'm so excited about, who are very different than were in the last movie."
Wonder Woman 2 comes out on November 1, 2019.