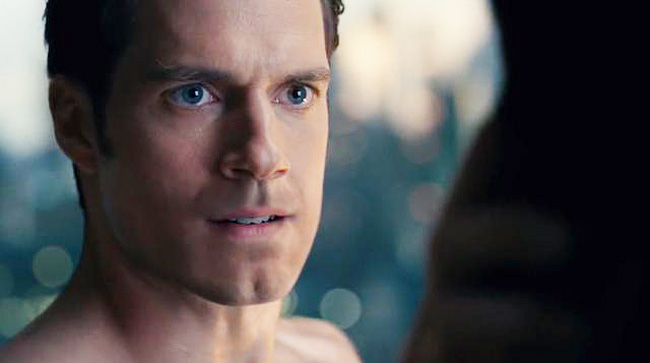 The criticism of Henry Cavill's CGI face in Justice League is well known by this point. Warner was forced to digitally alter Cavill's face to remove his fairly slick Mission: Impossible mustache from Superman's resurrected face. It's an odd look and it takes away from his parts of the film, especially now that we know parts existed that didn't feature the weird CGI look.
Those parts were filmed before Zack Snyder left, but the CGI was brought into play after his reported departure and the arrival of Joss Whedon. We might not ever know the full story of why this happened and if the reported story was the truth, but we can now say we kinda know how Snyder feels about Superman's CGI face. In a post on Vero, the new social platform that everybody seems to love and seems on the verge of creating another Milkshake Duck, Snyder shared a photo of himself with a beard saying, "guess I got to shave this thing." One reply to this photo brings up removing it via CGI and Snyder takes the moment:
Now some places are calling this "shade" or indication that Snyder is not a fan of the version of Justice League that was released. That might be true at some level, but this seems more like some good-natured humor about the reaction to the film. Plus, there is likely no Snyder cut of the film out there and the past can't be changed. This version of Superman can't fly backward and erase everything from happening. That said, maybe Flashpoint can do some erasing and make a specific comment about how Superman has always had a mustache and it looks really good on him.