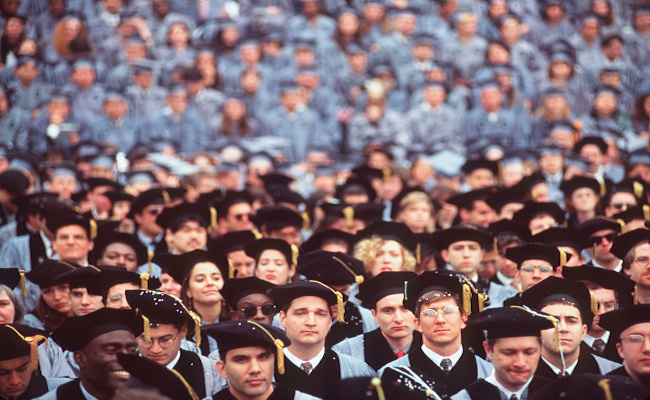 Getting through college can be hard. Getting through college at an Ivy League school while fighting decades-old substance abuse issues and a criminal past… we'd call that remarkable. And that's just the right word to describe 67-year-old Columbia University graduate David Norman, remarkable.
Though he began drinking at age 11 and was using heroin before his 15th birthday, David Norman still pushed ahead and graduated with a bachelor's degree in philosophy from one of the country's most prestigious universities.
Norman, who is 21 years sober, was first sent to prison in 1967. Almost thirty years later, he landed in jail again after fatally stabbing a man in a street fight. It was during this six year sentence at Mohawk Correctional Facility that Norman immersed himself in the prison's resources and reevaluated his life. He read books, learned Hebrew, and ran a program for inmates returning to society.

After his release from prison in 2000, Norman chose to dedicate his life to raising up those most vulnerable. He was hired at Mount Vernon Hospital where he helped those with substance abuse issues access helpful services. His work at Mount Vernon led to employment at Columbia where Norman participated in tracking subjects in a community health program.
For ten years, Norman worked toward a degree in the School of General Studies where, as a full time staff member, he was only permitted to take seven credits per semester. At his graduation this past Wednesday, Norman was understandably emotional. Today he works as a research assistant at the Columbia University Mailman School of Public Health. He plans to write a book and spends his spare time volunteering to help with ex-cons.
Which serves as a lesson: We can all quit making excuses and make it happen! Start now.
(Via NY Daily News)