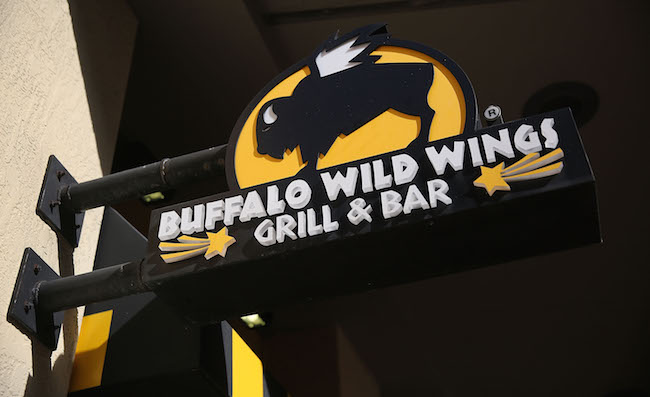 Arby's and their well documented meat obsession is set to enter a wild new frontier.
Forbes reports Roark Capital (the parent company of Arby's) has purchased Buffalo Wild Wings in a $2.9 billion takeover deal. The agreement reached on Tuesday morning saw Arby's acquire Buffalo Wild Wings for $157 per share in cash as well as the chain's net debt. Forbes forecasts the agreement will become official in early 2018 once the process is completed.
"Buffalo Wild Wings is one of the most distinctive and successful entertainment and casual dining restaurant companies in America," said Arby's Restaurant Group CEO Paul Brown via statement. "We look forward to leveraging the combined strengths of both organizations into a truly differentiated and transformative multi-brand restaurant company."
This sort of acquisition springs to mind visions of combining the best qualities of both chains, but there's no public blueprint of exactly what Arby's is going to do with their near $3 billion purchase. Right now, the plan is to continue operating Buffalo Wild Wings as its own independent brand.
Naturally, instant takes have come raining down following news of the merger. We're talking chain restaurant hullabaloo, so who wouldn't want to weigh in with a verdict?
Or if you'd like Nihilist Arby's take…
(Via Forbes)