Let's get this out of the way up top — to say that vodka is flavorless is simply not true. While some vodkas are distilled to have a clean, neutral aroma and flavors and some bottom-shelf vodka taste like nothing but liquid heat, many feature complex flavor profiles. Depending on the ingredients and the distillation process, they might have sweet flavors, peppery notes, vegetal aromas, or a star a wide-range of other subtle (but noticable!) compounds.
To prove it, I once again turned to the tried-and-true blind taste test. But I didn't want to pick high-end expressions that are known for their depth. Instead, I opted for lower-end-but-still-solid bottles. I picked eight vodkas that are all under $20 yet are still flavorful enough to find a home on your bar cart as a mixer or neat sipper. Keep scrolling to see the selections and how they stacked up.
Today's Lineup:
Deep Eddy Vodka
American Plains Vodka
Opulent Vodka
UV Vodka
Tower Vodka
New Amsterdam
Pinnacle Vodka
Skyy Vodka
Part 1: Under $20 Blind Vodka Tasting
Taste #1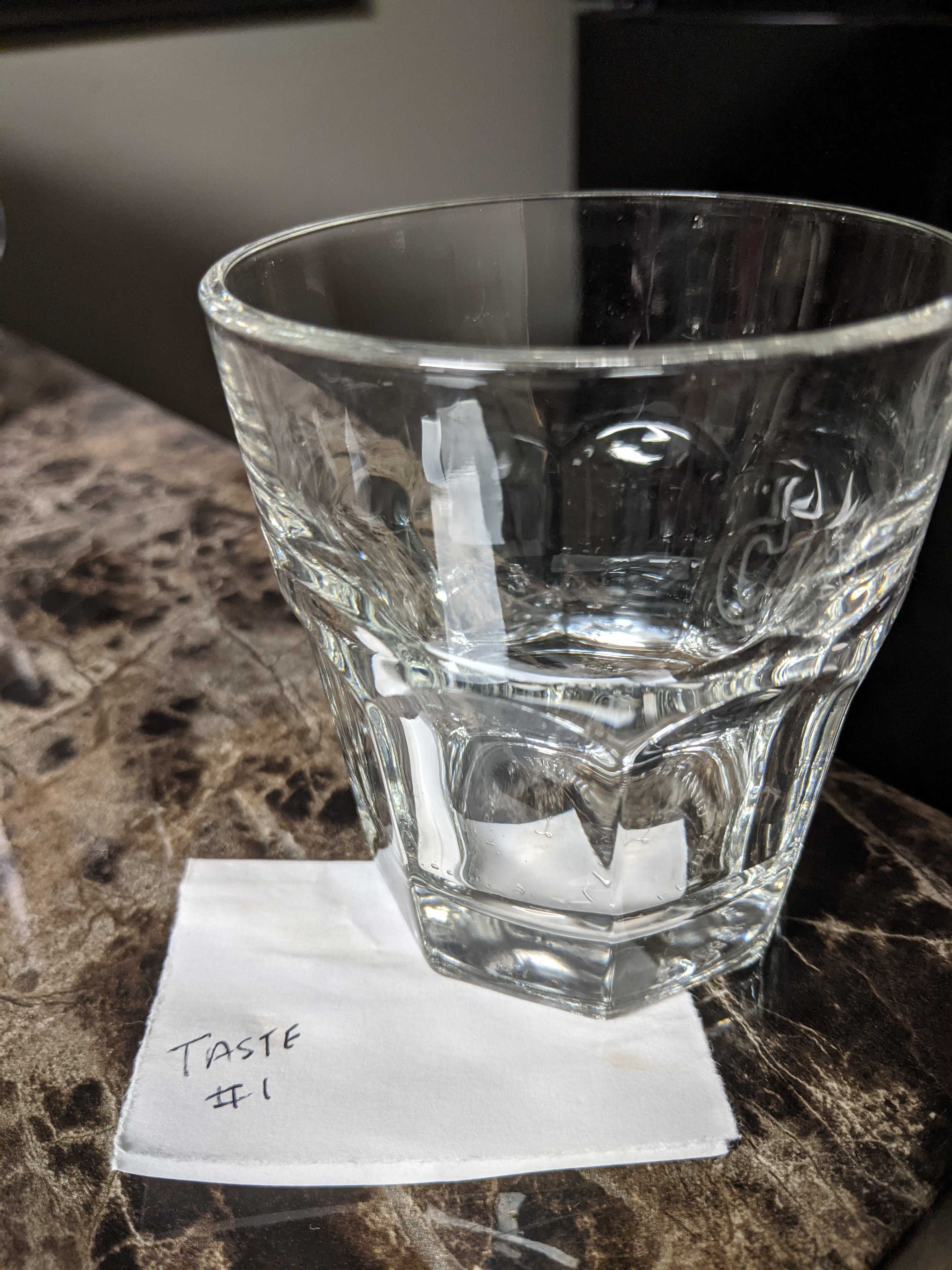 Tasting Notes:
If you're looking for vodka with little to no aroma, you're in the right place. This vodka has a light fruity aroma, but literally nothing else. The palate continues this trend. There are light lemon peels, fruit, and an earthy, mineral flavor. Otherwise, it's pretty flavorless.
Taste #2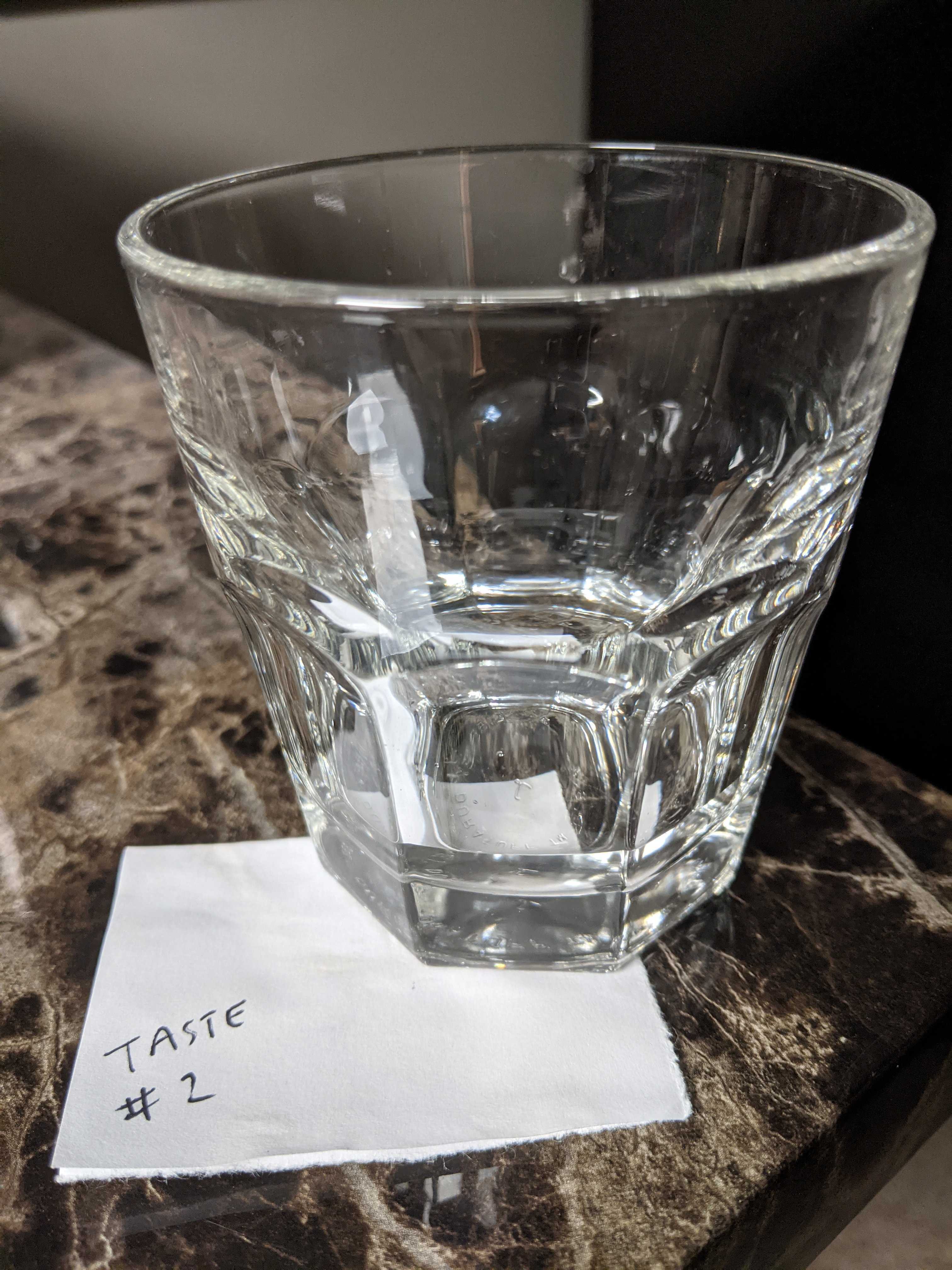 Tasting Notes:
There's a ton of herbal, almost menthol mint on the nose as well as some peppery spice. Drinking it reveals more pepper, a hint of citrus, and more mint. The finish is lightly bitter, peppery, and very warming. All in all, an interesting vodka.
Taste #3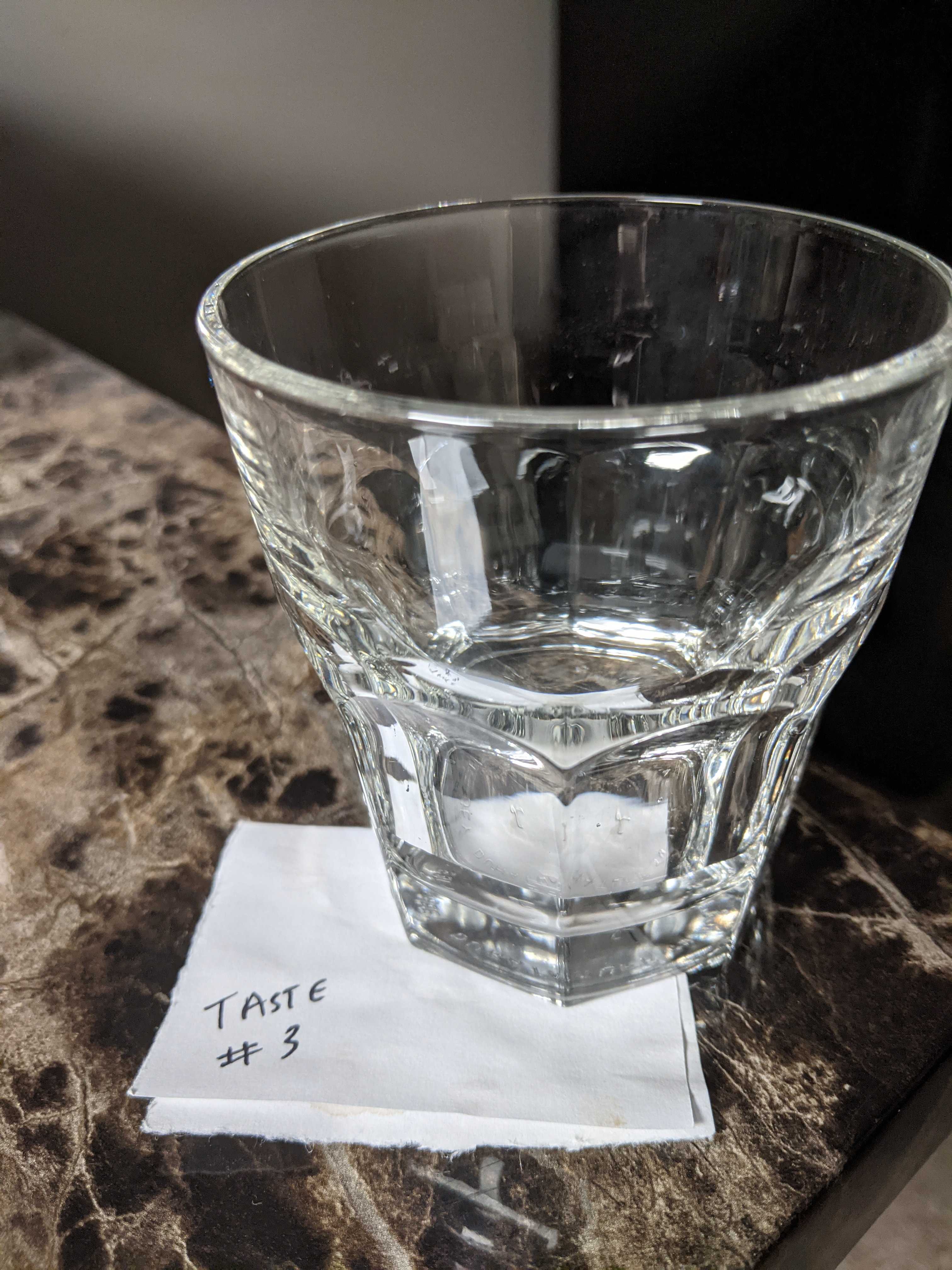 Tasting Notes:
This is a surprisingly sweet vodka with a ton of sweet corn and light vanilla. The palate continues this trend with more sweet corn, vanilla beans, and a nice kick of cracked black pepper. It's sweet, spicy, and gently warming at the finish.
Taste #4
Tasting Notes:
This vodka's nose is sort of bland. It really just smelled the way you imagine vodka to smell. Neutral grain spirit to the max. The palate was equally uninspired. It was slightly herbal and fruity but had way too much peppery heat. This is a harsh vodka you'd definitely not want to drink neat.
Taste #5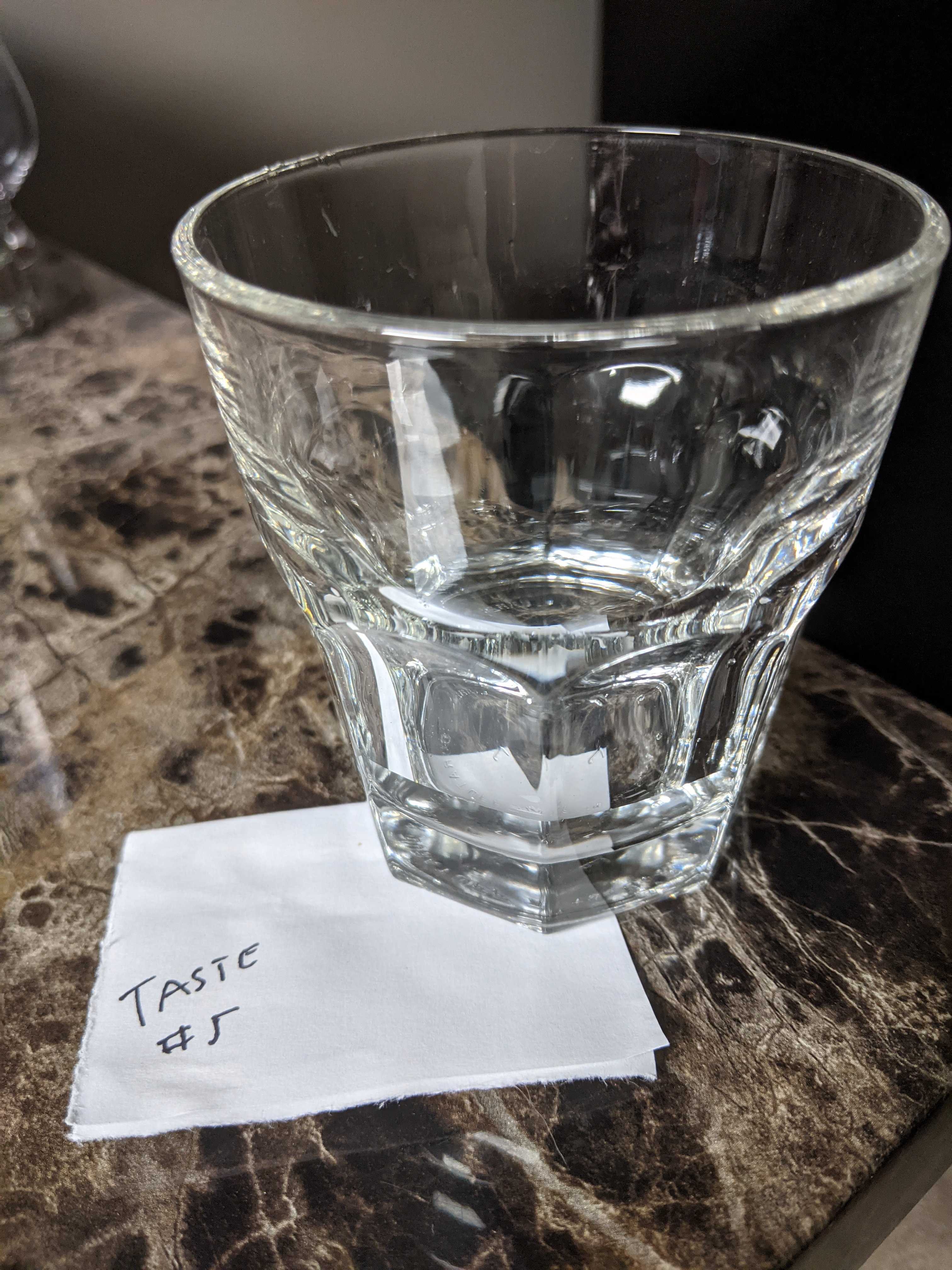 Tasting Notes:
Complex aromas of ripe berries, vanilla beans, sweet corn, and gentle spices make for a great nose. There's more sweet corn on the palate as ripe fruit, vanilla beans, and just a wisp of pepper at the finish. All in all, a pleasantly sweet, mellow vodka.
Taste #6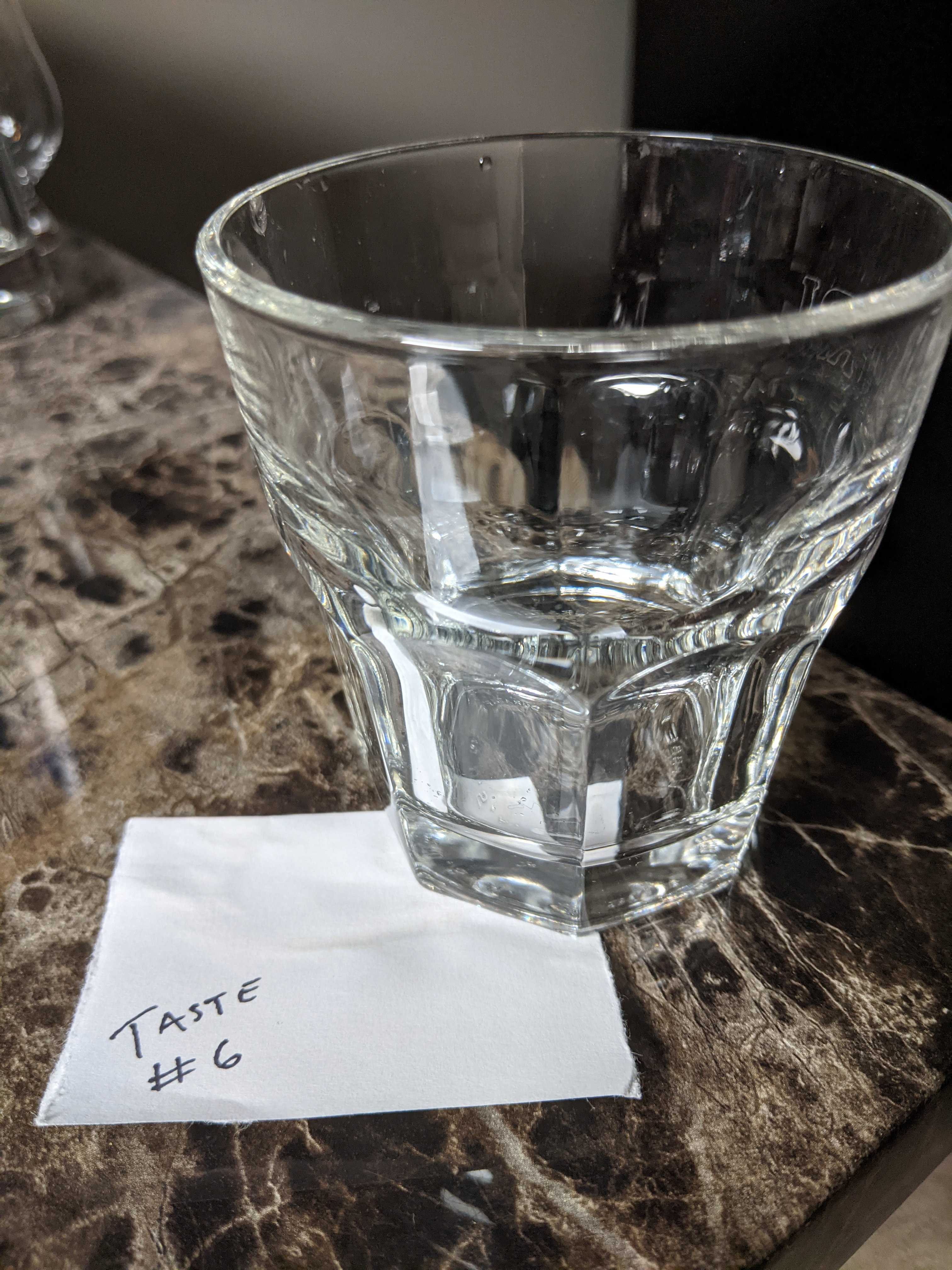 Tasting Notes:
The nose is citrus-driven, but not much else. Drinking it reveals lemon peels, some fruit, and a ton of sweet corn. There's also an herbal flavor and a good hint of pepper. Overall, while there seem to be a ton of flavors intermingling, they're all kind of muted and unexciting.
Taste #7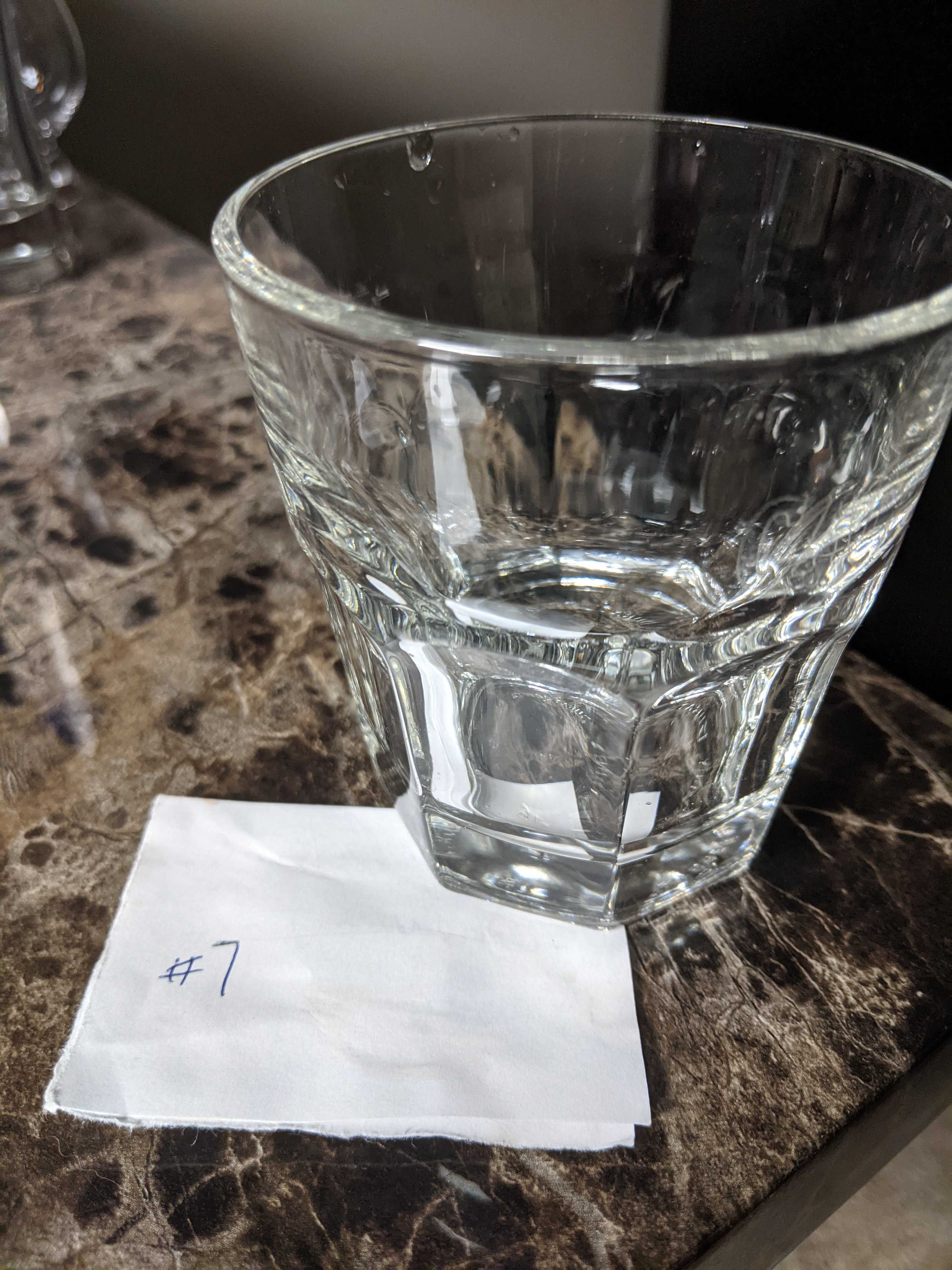 Tasting Notes:
There's a very sweet, fruity, almost corny aroma on the nose. It's very appealing, albeit not overly exciting. The palate is more fruit, maybe some citrus, and more ripe sweet corn. There's also a bit of pepper that works its way throughout. Overall, a very mellow, sweet, and spicy vodka.
Taste #8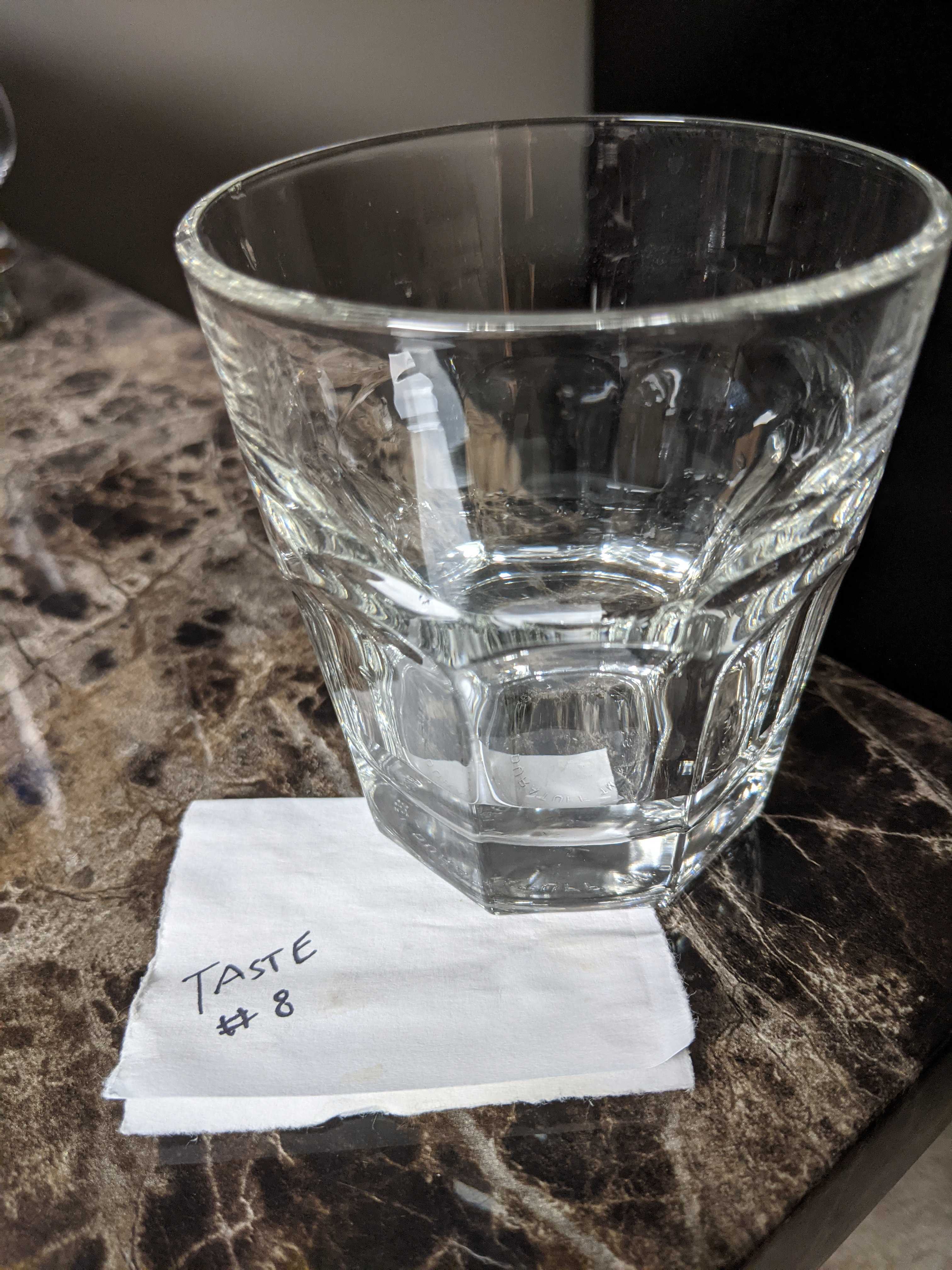 Tasting Notes:
There are notes of orange and lemon on the nose along with wet grass. The palate has more citrus as well as a mineral and herbal flavor. The finish is fairly smooth with more citrus and a little heat. Not a bad sip of vodka.
Part 2: The Rankings
8) UV Vodka (Taste 4)
ABV: 40%
Average Price: $12
The Vodka:
Everyone who enjoys vodka on the cheap knows about the magic that is UV Vodka. The brand makes myriad flavored budget-friendly vodkas. But its classic vodka is distilled four times before being filtered through activated carbon. This was designed to create a clean, mixing vodka.
Bottom Line:
If you buy a bottle of unflavored UV, you're going to want to add it to a cocktail featuring strong flavors. On its own, it's just not great.
7) Opulent Vodka (Taste 6)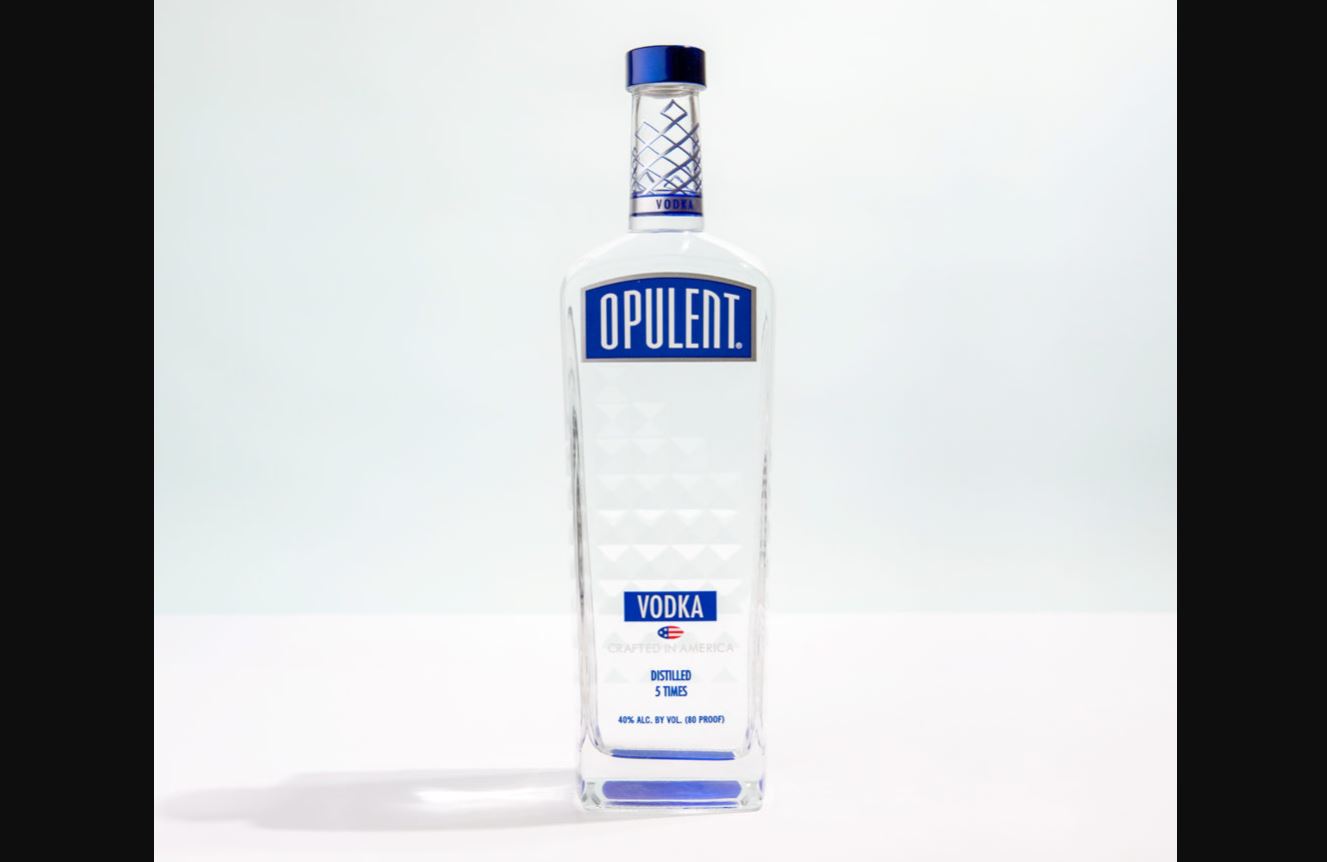 ABV: 40%
Average Price: $18
The Vodka:
This vodka brand really wants you to believe you're pouring luxury out of its bottle. But it's simply corned-based vodka that was distilled five times. It's known for its soft, smooth, easy-drinking nature, but isn't remotely as fancy as the name would make you believe.
Bottom Line:
This is a decent vodka for mixing or sipping (if you're not really looking for a ton of flavor). Otherwise, move along and try something different.
6) Skyy Vodka (Taste 1)
ABV: 40%
Average Price: $14
The Vodka:
Skyy Vodka has been around since 1992. This San Francisco-based vodka is distilled four times and filtered three times before it even enters the bottle. The result is a smooth, clean base for your favorite vodka-based cocktails.
Bottom Line:
There's no denying that this is a smooth vodka. It's just that's pretty much all there is to it. It's borderline flavorless.
5) New Amsterdam Vodka (Taste 8)
ABV: 40%
Average Price: $12
The Vodka:
While it's called New Amsterdam, the grains used for this vodka come from the Midwest. While there are some other grains included, it's mostly a corn-based vodka (95 percent). It's triple-distilled to smooth it out.
Bottom Line:
While you wouldn't necessarily buy this vodka for its sipping ability, you could do much worse. Plus, it's a decent vodka to use as a cocktail base.
4) Deep Eddy Vodka (Taste 2)
ABV: 40%
Average Price: $17
The Vodka:
Named for a swimming hole in Austin, Texas, Deep Eddy is a 100 percent corn-based vodka that's distilled a full ten times and filtered another eight times. Naturally gluten free, it's known for its exceptionally crisp, clean flavor.
Bottom Line:
This herbal, minty, lightly spicy vodka would make the perfect base for your favorite hot sauce-filled bloody Mary.
3) Tower Vodka (Taste 3)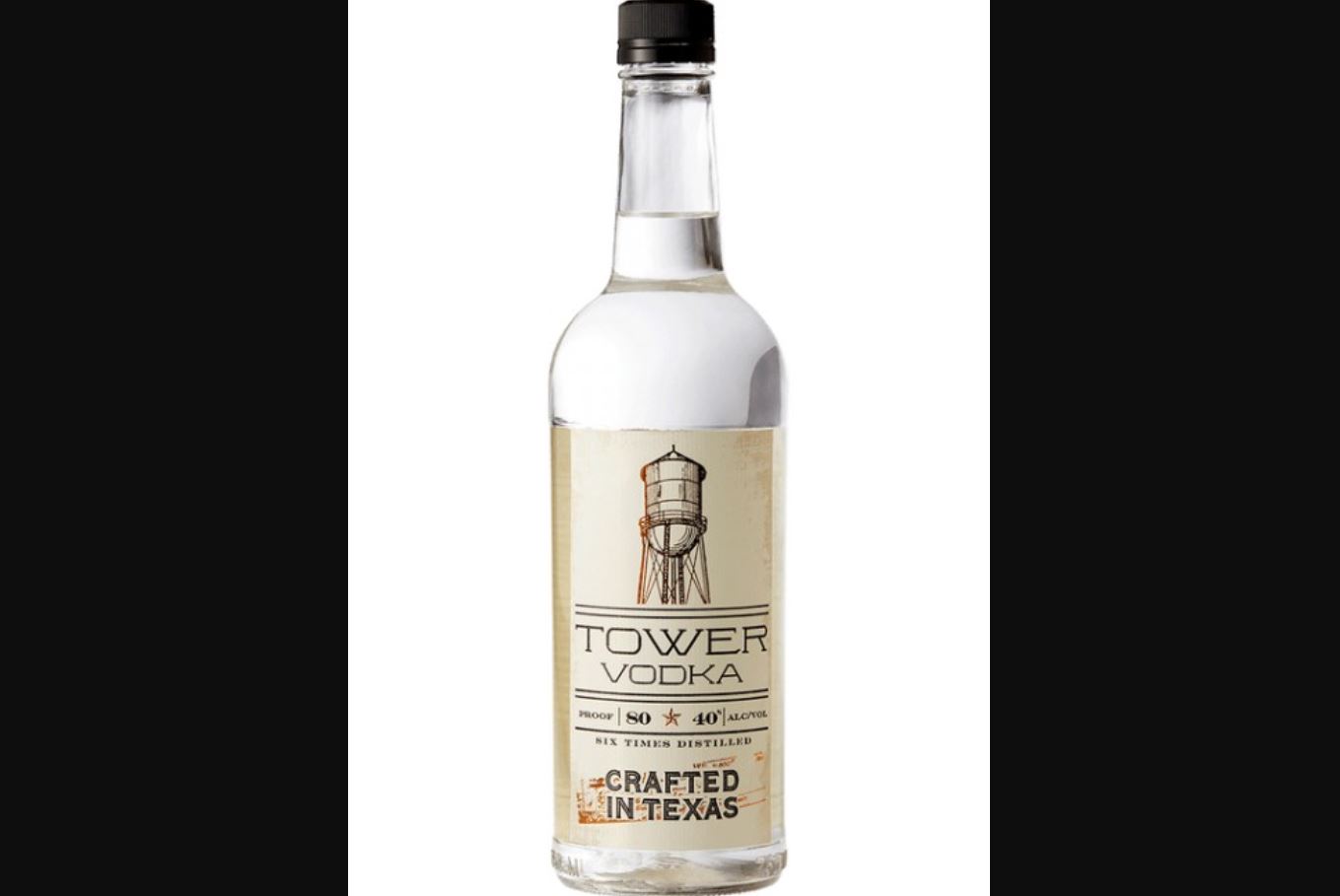 ABV: 40%
Average Price: $17
The Vodka:
Another vodka proving that Texas is hitting its stride when it comes to the clear spirit is Tower. This award-winning, corn-based vodka from the Lonestar State is distilled six times. This creates a sweet, easy-drinking vodka you won't soon forget.
Bottom Line:
This is definitely the vodka for drinkers who prefer a little sweet with their heat. It has the perfect combination of sweetness and spice.
2) Tito's Vodka (Taste 7)
ABV: 40%
Average Price: $19
The Vodka:
When it comes to American vodka, there are few brands as well-known as Tito's Vodka. Even with its notoriety, it manages to still be a fairly inexpensive brand. That's because it's simply made with water, sugar, and corn. Another vodka from Texas, it's also naturally gluten free.
Bottom Line:
There's a reason Tito's is a wildly popular vodka. It's sweet, spicy, flavorful, and surprisingly cheap (don't tell Tito).
1) American Plains Vodka (Tate 5)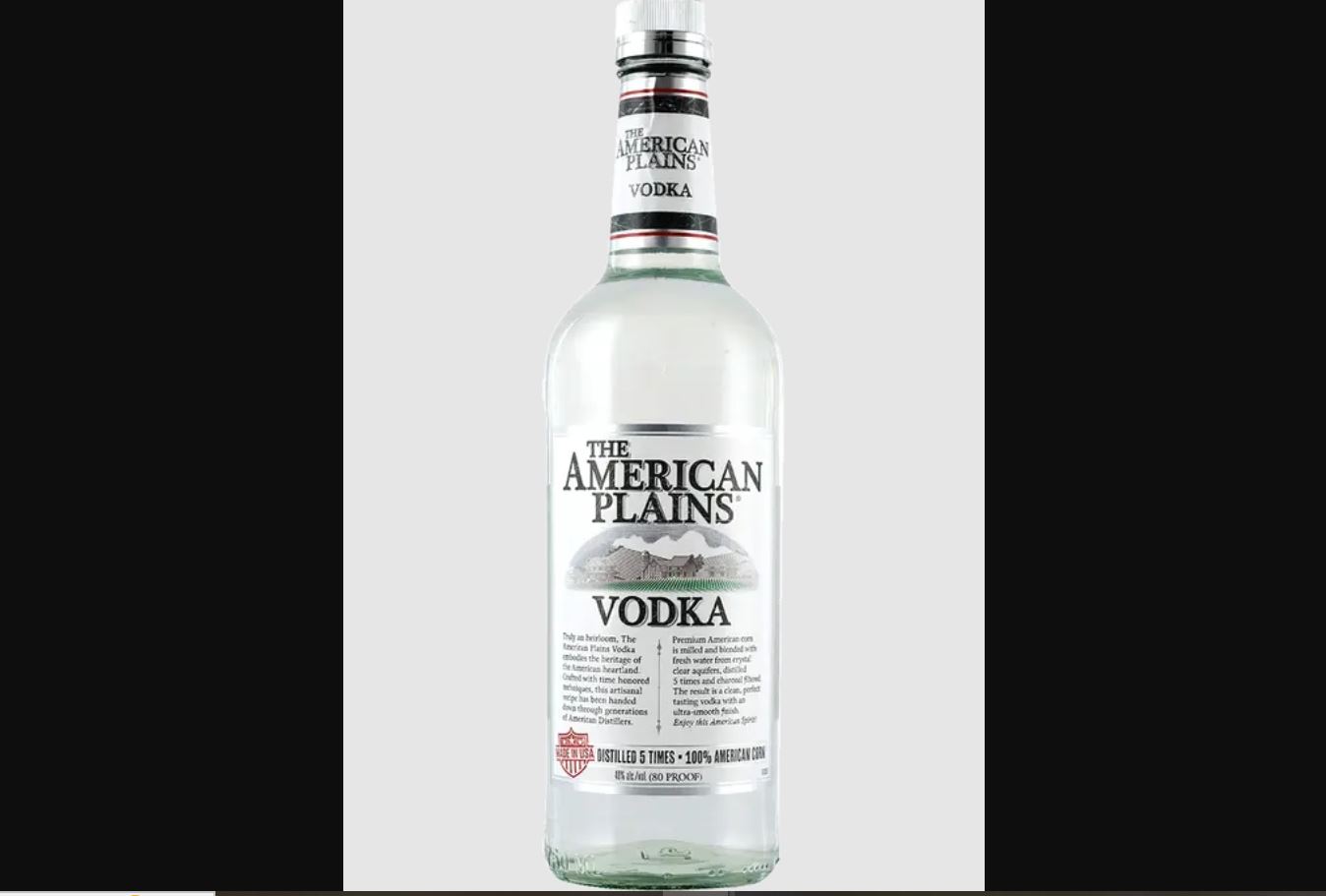 ABV: 40%
Average Price: $14
The Vodka:
American Plains Vodka gets its name because it's literally produced in Princeton, Minnesota. Made from 100% corn and water from an on-site aquifer, it gets distilled a full five times before being filtered through charcoal. This creates a surprisingly pure vodka-drinking experience.
Bottom Line:
While it's still a better bet as a cocktail base, if you were going to drink one of the vodkas on this list neat, American Plains Vodka is the one.
Part 3: Final Thoughts
I find that with many of these spirits' blind taste tests, balance is the name of the game. But, surprisingly, when it came to vodka, my higher-ranking vodkas leaned on the sweeter side as well as the clean, smooth side. Sure, there was some with a spicy, peppery element, but it was a smooth mouthfeel and sweetness that won the day.