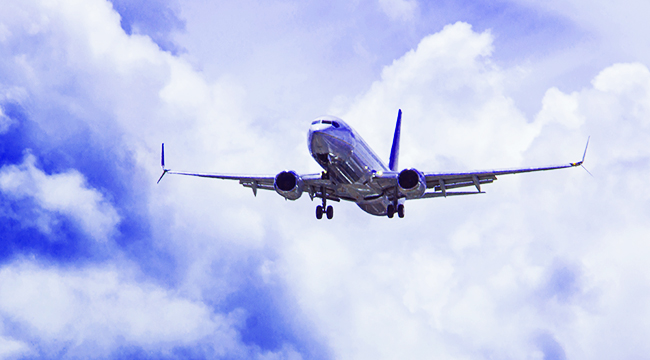 Cyber Monday is upon us. For airlines, that means dirt cheap prices to entice you out onto that open road throughout the last few days of 2018 and well into 2019.
Below are the best deals that'll be running today only. This isn't about browsing and thinking it over. This is about making a decision and locking in a new experience for the next 12 months. Happy travels!
SOUTHWEST VACATIONS
Southwest is running deals on their flights all day with some tickets going for as low as $69 each way. They're also running a great promo on flight and hotel packages with $125 off domestic trips and $250 off international trips.
Use code "SAVE125DOM" for the domestic discount and code "SAVE250INT" for the international discount.
$49 FLIGHTS WITH ALASKA AIRLINES
Alaska Air is offering a great deal on one-way flights all over America, Mexico, and Canada this Cyber Monday. You can score flights for as low as $49 each way. That's a great price on a great airline where a carry-on, snack, and drink won't cost you another 50 bucks.
DELTA CYBER MONDAY SALE
Delta is running a sale on all their flights today. You'll have to shop this one a little. Or recommendation is to head over to Delta's landing page and start a search for flights to a dream destination and go from there.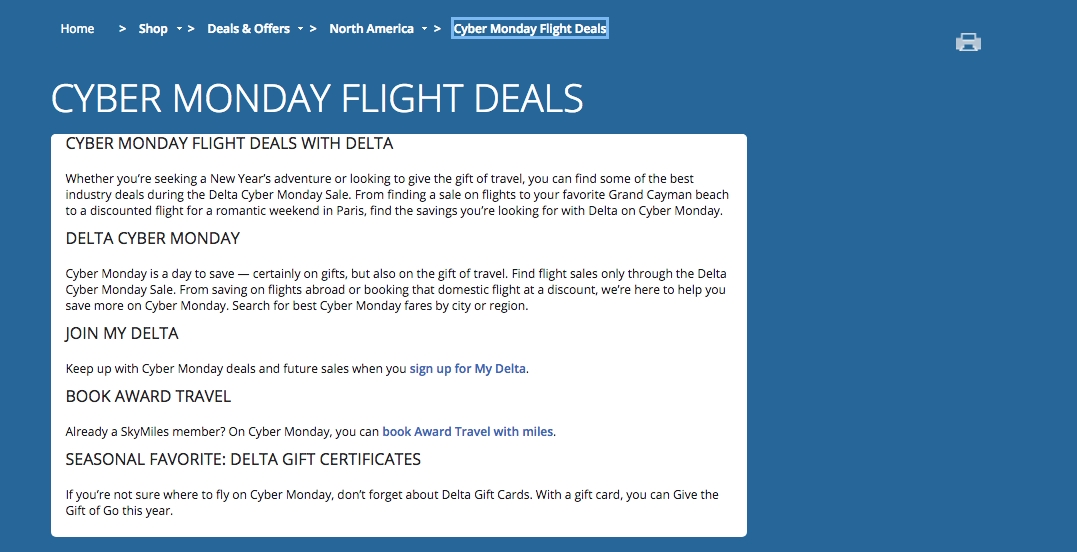 HAWAIIAN CYBER MONDAY DEALS
Hawaiian Airlines has one more day of sales. Their roundtrip flights from the mainland out to Hawai'i are running in the $350-$450 range currently. That's a great price for a little slice of paradise.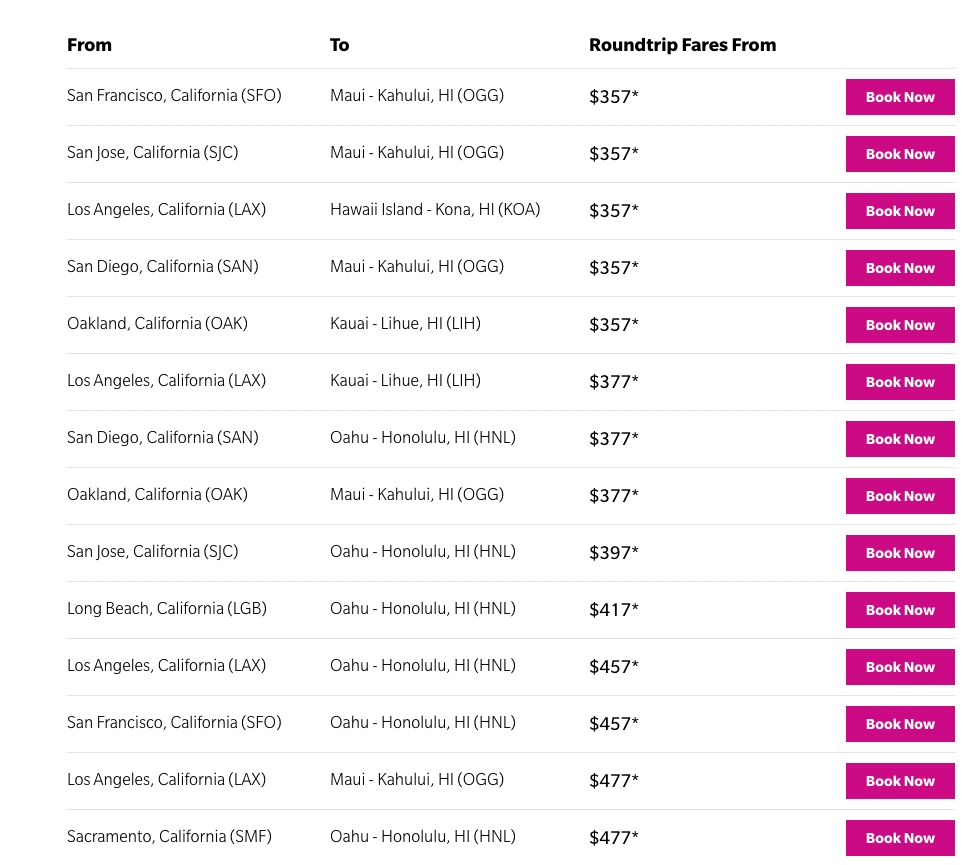 UNITED U.S. FARE SALE
United is running a U.S. fare sale today only. You can score one-way flights all over America for as little as $60 each way.
Again, that's not a bad deal for a flight with a free carry-on and a drink. You'll have a to shop this one a bit but, if you're flexible, you will get a great deal.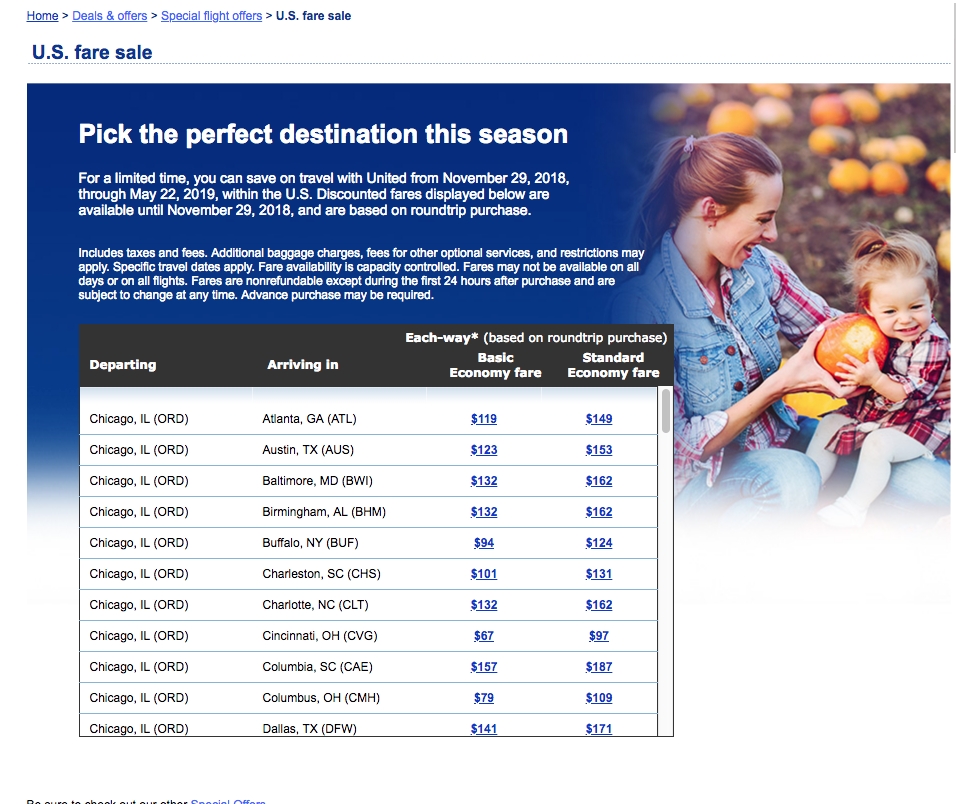 90% OFF FRONTIER FLIGHTS AROUND AMERICA
Frontier is basically offering free flights yet again this Cyber Monday. 90 percent off $20 means you'll be paying in the neighborhood of $2 for the actual one-way ticket. Just remember that a carry-on will cost you another $35.
Use promo code "CYBER" when checking out.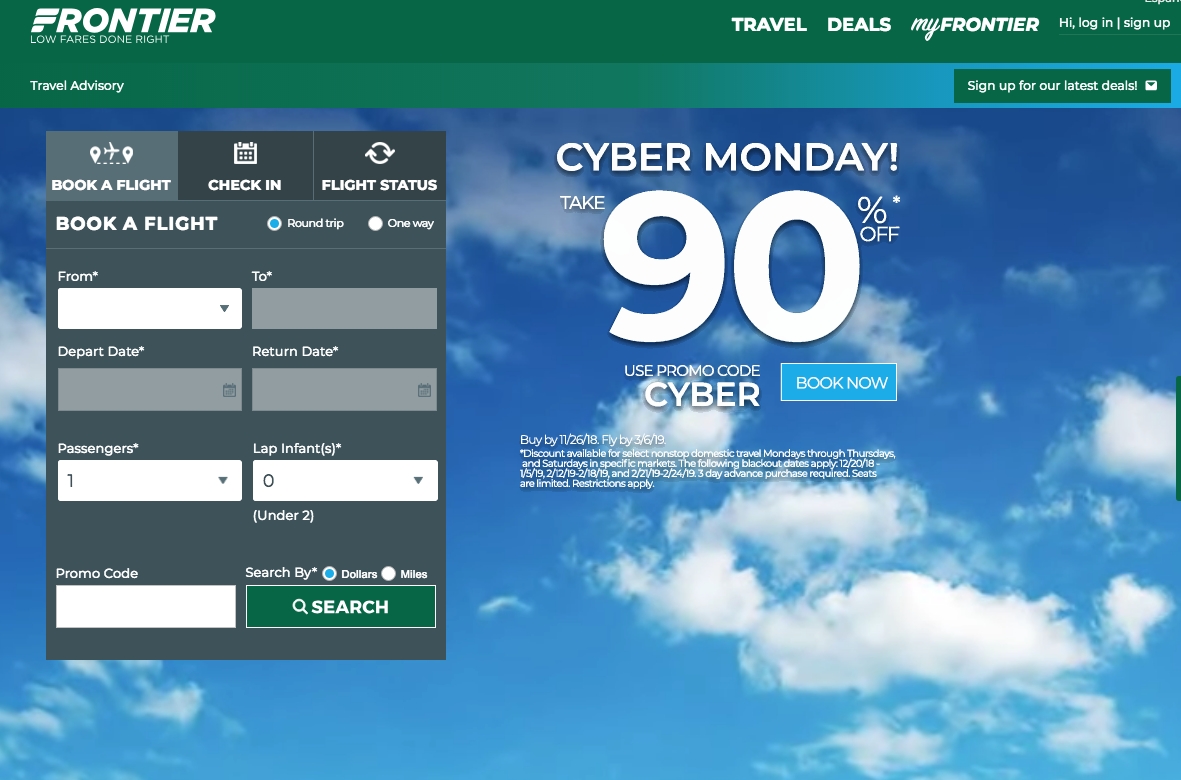 $5 FLIGHTS WITH RYANAIR CYBER SALE
Ryanair's Cyber Week deals keep getting better. Today, only, they're offering $34 off any roundtrip fare. That still comes with some Ryanair one-way flights clocking in at only $5. If you shop this one well, you can score yourself a free ticket around Europe.
40% OFF WOWAIR FLIGHTS
Wowair is slashing prices on flights to Iceland and Europe today. They're taking 40 percent off already crazy low prices of $69 to $99 each way. That's 60 bucks to get to Europe from the U.S. You just can't beat that price.
Use code "WOWCYBERMONDAY" at check out to apply the discount.

30% OFF NORWEGIAN FLIGHTS
Norwegian's 30 percent discount on their flights ends tonight at midnight. That's up to 30 percent off flights that are already only $100 each way. Norwegian is also that little bit more comfortable than Wowair — so this might be your play to get to Europe for all those wonderful Christmas Markets.
Use code "EVERYROUTE18" at check out.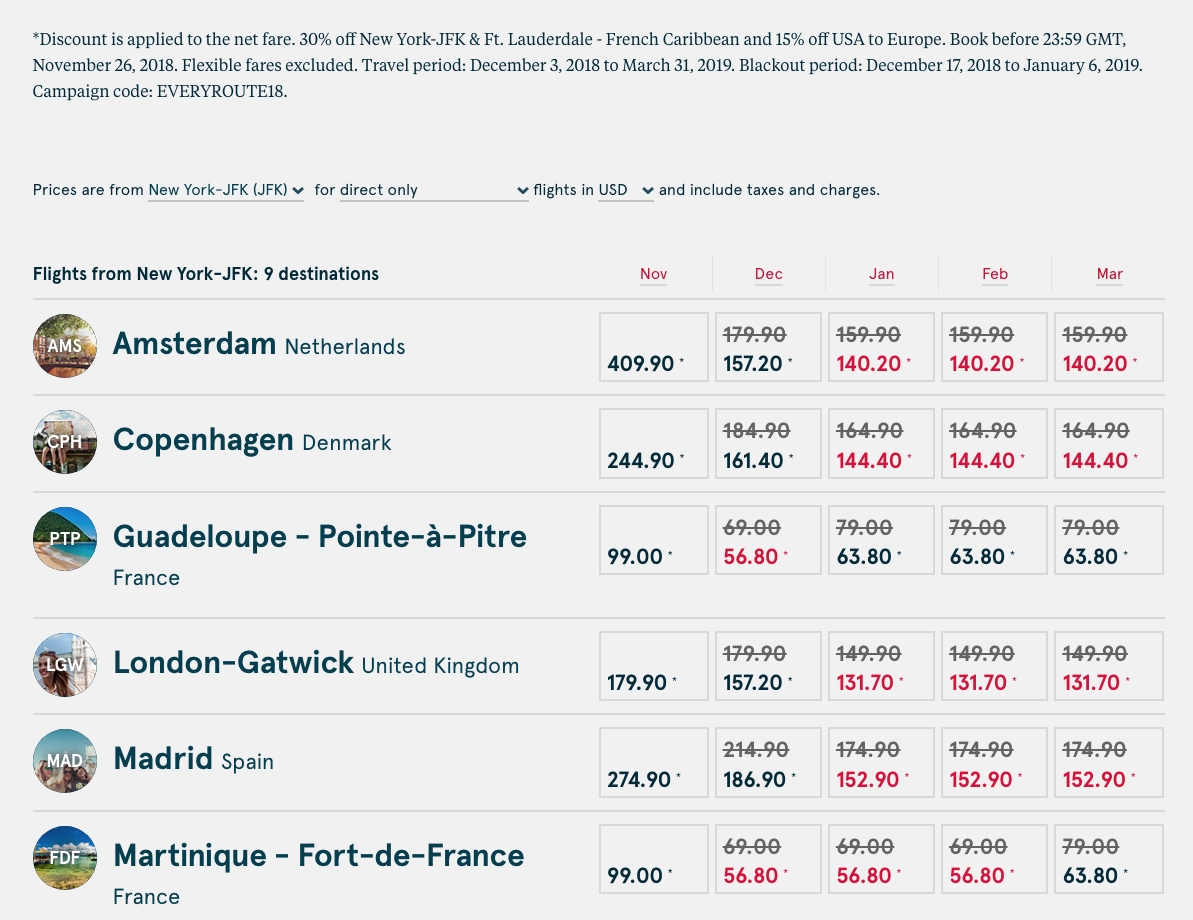 $300 FLIGHTS TO EUROPE WITH ICELANDAIR
Iceland Air is offering great deals on roundtrips to Europe right now. You can score return tickets from cities all over the U.S. for as little as $309. Now's the time to buy!
DISCOUNTS ON AIR NEW ZEALAND
Air New Zealand is running a great sale today. Flights all the way to New Zealand are running $1,100 return from the U.S., which is a steal. They're also offering roundtrip tickets to the paradisiacal Cook Islands for $794 and flights to London for only $483 (both also from Los Angeles).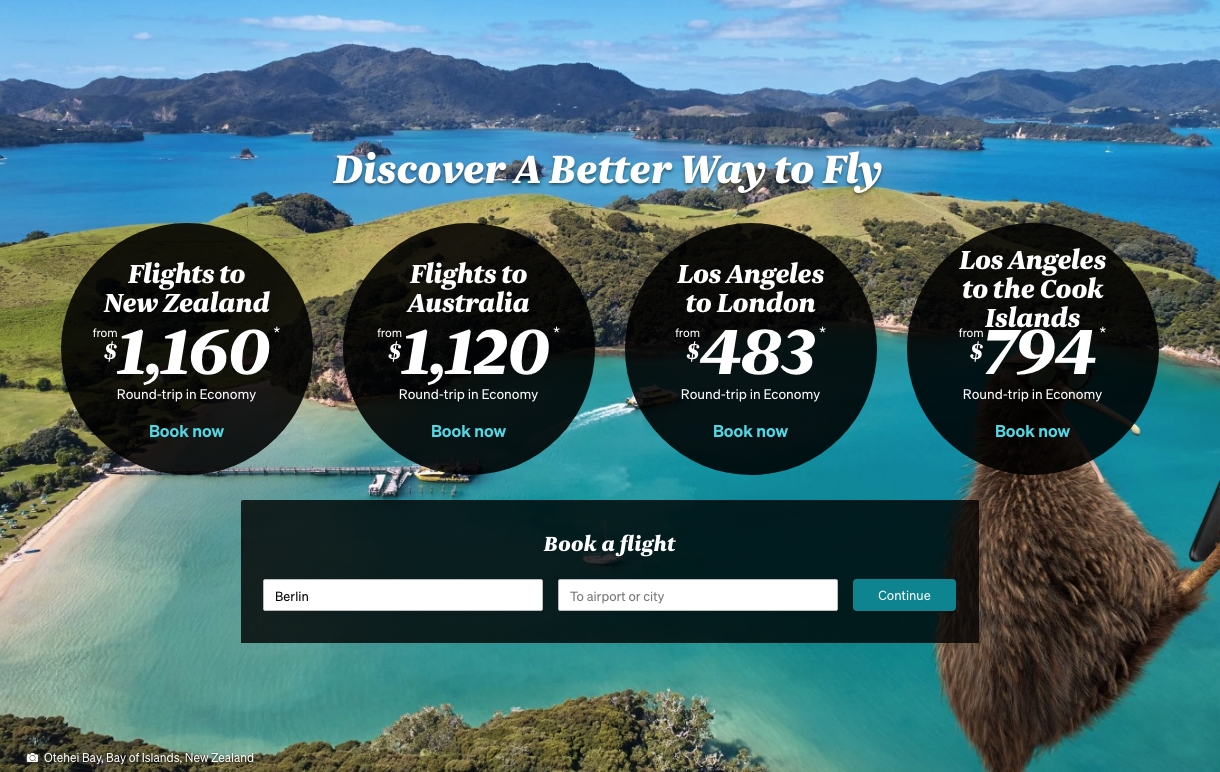 EXPEDIA FLIGHTS DEALS
Expedia's Cyber Monday deal is a great one. Starting at nine AM Pacific Time, they'll be offering $100 coupons on all flights of $200 or more. So, basically, if you find a great flight for 200 bucks, you can take 50 percent right off the top. They'll be releasing those coupons every hour until three PM Pacific Time.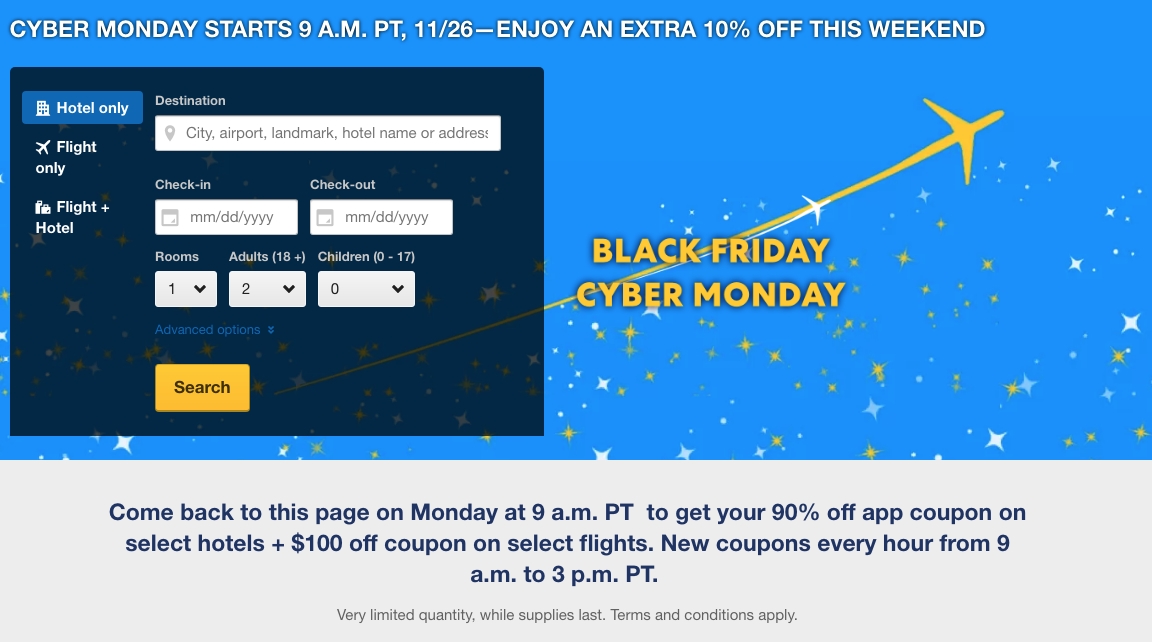 KAYAK FLIGHT DEALS
Kayak is running steep discounts all day on the Cyber Monday Deals page. You'll have to check in or set up alerts as the deals will come and go hard and fast. Still, you might find a 70 percent (or more) discount on that bucket list destination.
SECRET FLYING DEALS
Secret Flying is the best place to keep an eye on today. They'll be updating their deals page all day today as new deals pop off for Cyber Monday.
This one is a bit more random. Think of it this way: if a crazy good deal pops off to a place you've always wanted to go, buy it without waiting another second.