Last Updated: November 21st
Eating and drinking are essential parts of life, right up there with breathing and sex. We'll count on you to research the latter two items on your own, but when it comes to food and alcohol we're here to help.
Below are the 10 best food documentaries on Netflix right now that cover eating, drinking, and the vital place that these activities hold in our culture.
Related: The Best Cooking Shows On Hulu Right Now, Ranked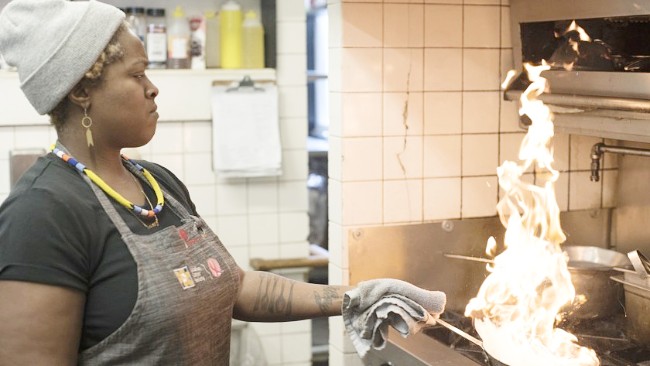 The Heat: A Kitchen (R)evolution (2018)
Run Time: 75 min | IMDb: 6.4/10
This doc examines how cutthroat the kitchen can be, especially for female chefs who are exposed to higher levels of harassment and criticism than their male counterparts. The film examines seven chefs and their rise through the ranks as they try to build menus and revolutionize the kitchen by being as brazen and unforgiving as their fellow chefs.
Sustainable (2016)
Run Time: 92 min | IMDb: 7.3/10
Chef Rick Bayless leads the way in the search for sustainable farming practices and what that really means for the American plate. The film draws on testimonies from farmers, restauranteurs, and policymakers to ask how we can legitimately move away from factory farming and find a better way to make and source our food. The film focuses on positive solutions that you can take right now to assure the food on your plate is better than anything factory produced where profits outweigh quality (and your health).