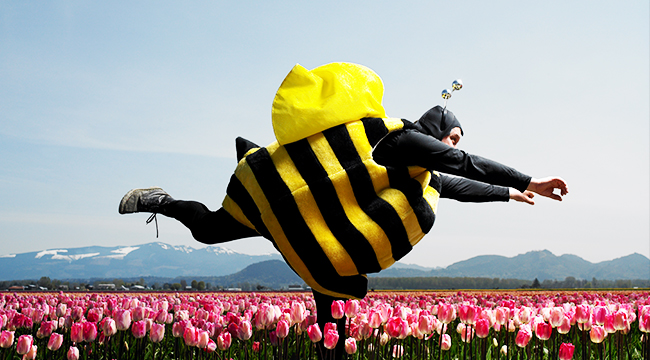 Halloween has come and gone and frankly, we don't want to let it go. Not yet, at least. So we've taken to the gram for one final photo roundup for Halloween 2018, so we can all soak in the moment just a little longer.
A quick scan of Instagram will reveal that people approach Halloween costumes in myriad ways. For some it's all about the scare factor — if they aren't conceptualizing something on their own they're grabbing something and slapping "but a dead version" onto it. Kermit the Frog, but a dead version. Fred Flintstone, but a dead version. A zombie, but a dead version, so the zombie is alive and… surprise, it's Tom Cruise! For others, sexiness reigns supreme. As we've said before, so long as you aren't murdering or vandalizing or appropriating someone's culture, there's no real wrong way to celebrate Halloween. Full effort, no effort, whatever! We're all just looking for a reason to justify throwing parties, and if we get to dress up while doing it, well bring it on!
These costumes won Halloween 2018, if you didn't have a chance to dress up this year (trust us, last minute costume shopping is stress) you now have an entire year to figure out a game plan. Honestly, the stress of Halloween will be gone if you just start conceptualizing and collecting the pieces that make up your costume immediately. Let the Halloween 2019-inspo begin!
https://www.instagram.com/p/BpnsVg8DNnB/?taken-by=theweeknd
https://www.instagram.com/p/BpaJft5hEZK/?taken-by=miguel
https://www.instagram.com/p/BpgkYHVHxhZ/?taken-at=184291095800482

https://www.instagram.com/p/BpnyJkMFPkh/?tagged=halloween2018
https://www.instagram.com/p/BpnNSoRgYaq/?tagged=sexyhalloweencostumes
https://www.instagram.com/p/BpoBK8hn4kq/?taken-at=184291095800482
https://www.instagram.com/p/BpoQOIUglXI/?tagged=halloweencostume
https://www.instagram.com/p/BpoepaqF-ZN/?tagged=halloweencostume

https://www.instagram.com/p/BpfcrwbBtA7/?tagged=maryjanecostume