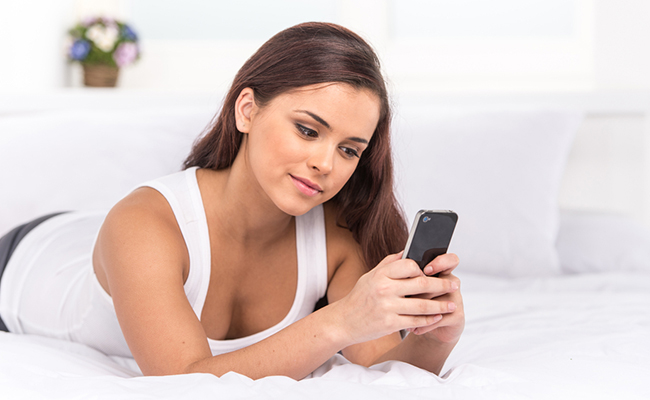 It's true that finding love should have nothing to do with how cool your job is (probably something your parents told you when they suggested you become an accountant instead of a firefighter), but some new survey results from Tinder are out and they tell a much different story. Turns out that what you do for a living–regardless of the amount of money you're making–does have some impact on how many matches you'll be making on the dating app.
Here's some good news: If you're a pilot (male) or a physical therapist (female), you're going to be swamped with matches. Whether the person swiping right understands that some pilots just fly in their spare time or are maybe remote-controlled aircraft enthusiasts wasn't announced. Neither did Tinder point out whether anyone actually understands what a physical therapist does. I imagine that dudes read that, imagine the "Physical" video in their heads (because that video is timeless) and immediately say "hell yeah!" Founders/entrepreneurs come close to the top for both males and females, so if you're not a pilot or a physical therapist, buy a website domain and start selling stuff on eBay. No one needs to know you're not a multi-millionaire, they just have to assume you're on your way!
But here's even better news: Both men and women ranked teachers higher than models in their search for love. So, if you're still in school trying to get that teaching career off the ground (don't worry, "college student" is also a desirable job), keep going. You may never be paid as well as a model, but at least you'll be swimming in matches (as long as you avoid these mistakes).

Here's the full ranked list of desirable jobs, via Time:
MEN:
Pilot
Founder/Entrepreneur
Firefighter
Doctor
TV/Radio Personality
Teacher
Engineer
Model
Paramedic
College Student
Lawyer
Personal Trainer
Financial Advisor
Police Officer
Military

WOMEN:
Physical Therapist
Interior Designer
Founder/Entrepreneur
PR/Communications
Teacher
College Student
Speech Language Pathologist
Pharmacist
Social Media Manager
Model
Dental Hygienist
Nurse
Flight Attendant
Personal Trainer
Real Estate Agent
Who knew that "social media manager" would make the list? And how soon before we start seeing think pieces about how "being in charge of my company's Facebook account changed my love life forever?"
(Via Time)