This is a great time of year for beer. New brews are getting released across the country with a focus on the sun coming back into our lives. Say hello to spring (beers), folks!
This time of year means that bright beers with big flavors are on the shelf and pouring from taps. The heavy-hitting winter beers with all that spice and ABV punch are taking a back seat to lighter ales with a sessionable (low ABV) vibe. Wheats, sours, funky stouts, and lagers are the way to go as the days get longer and warmer.
The beers listed below are great pickups right now. Some of them will take a little longer to hunt down, others will be in your corner liquor store. All of them are delicious. Either way, traveling for a great beer is always worth the effort.
SONOMA FARMHOUSE BRETT STOUT — LAGUNITAS
Say goodbye to winter once and for all (well for at least the next six to nine months) with this funky stout from Lagunitas. The Sonoma barrel-aged beer has a distinct chocolate heft to it but is not winter-level heavy.
That stout-ness is cut by a brett-driven tartness that lightens the whole texture of the beer (brett, for those who don't know, is a wild yeast often found on fruit skins). There's a depth here that never gets weighed down. Instead, you're left with a sour earthiness with a nice, sweet edge.

SPACE CAMPER IPA — BOULEVARD BREWING CO.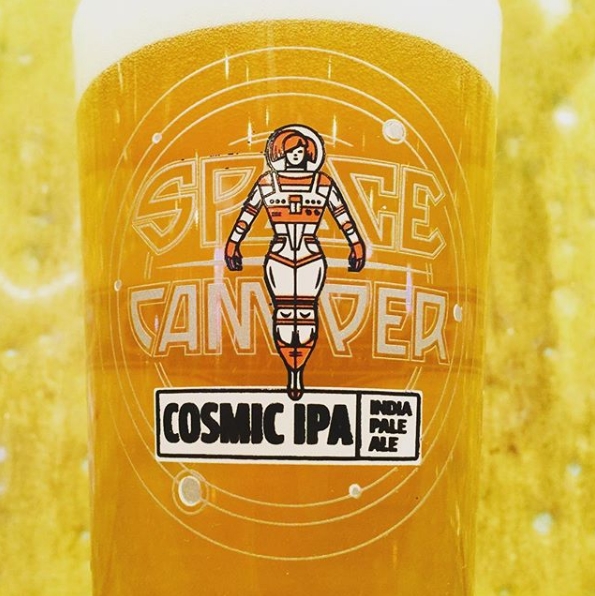 Out in Kansas City, Boulevard Brewing has added a great new IPA to their year-round lineup. Space Camper IPA leans into the fruity side of the hop. Big notes of ripe peach, mango, and pineapple dominate.
That juice is followed by brisk lemon citrus and a refreshing rush of watermelon. This is as juicy as it gets and goes down almost too easily.
BLACKBERRY LEMON SOUR ALE — UPSLOPE BREWING COMPANY
Boulder, Colorado's Upslope released a beauty this season, Blackberry Lemon Sour Ale. The ale has a lot going on, all of it good. This is springtime in a can.
Tart lemons lead the way. That's followed by an almost bushy, slightly earthy note of blackberries fresh off the vine. The sourness comes from a sense of barely ripe blackberries more than the bright lemon. At a very sessionable 4.5 percent ABV, this is a great sipper that you can drink all day.
PASSION FRUIT KÖLSCH — NEW BELGIUM
New Belgium's Up Next Series dropped Passion Fruit Kölsch on the world just in time for spring. The beer combines the classic West German light lager with a nice layer of tropical fruit juice that works.
The beer has a clear underbelly of light hops and sweet maltiness. Those mild notes are bolstered by the addition of big juicy notes of passion fruit. This beer is straight refreshing AF, making it amazingly quaffable. Add in the 4.3 percent ABV and this is another perfect all-day sipper once the weather starts to get really hot.

SUN CRUSHER — REVOLUTION BREWING
Chicago's Rev Brewing is getting ready for the warm weather to come back with the release of Sun Crusher. This is the beer that'll shake out all those winter cobwebs and get you ready for backyard BBQs and long days chillin' in the shade.
The wheat beer has a silky spiciness in the malts that makes for a great foundation to the mild hop bitterness on the front end. The hops lean more into bursts of spring wildflowers baking under the sun. Hints of lemon zest come into brighten the brew on the back end, making this one amazingly refreshing.
PACIFIC WONDERLAND LAGER — DESCHUTES BREWERY
Deschutes Brewery is the beer to drink if you're in Oregon, or lucky enough to be in their distribution sphere. And since it's officially the start of beer garden season, lager is a must-have right now.
Pacific Wonderland Lager is a crisp and very refreshing American lager. There's a wonderful layer of sweet maltiness at the base. That's followed by semi-floral, semi-citrus hop bitterness. This is an easy-drinking beer that's best sipped outside — in a beer garden or on a beach.
INT'L PICK OF THE MONTH: WE CAN DO WIT — BEAVERTOWN (UK)
Beavertown's We Can Do Wit blends Belgian Wit with British IPA. The combination strikes a balance of wheat spiciness and smoothness with a bold hop bitterness that leans towards a clear fruity nature. It's magic in a can.
Part of the profit from every can sold will go to the Pink Boots Society. The group helps bolster the representation of women in the brewing industry by education, access, and assistance for women in the industry and looking to get into the business of beer.

EDITOR'S PICK OF THE MONTH: FOR THE THRONE — BREWERY OMMEGANG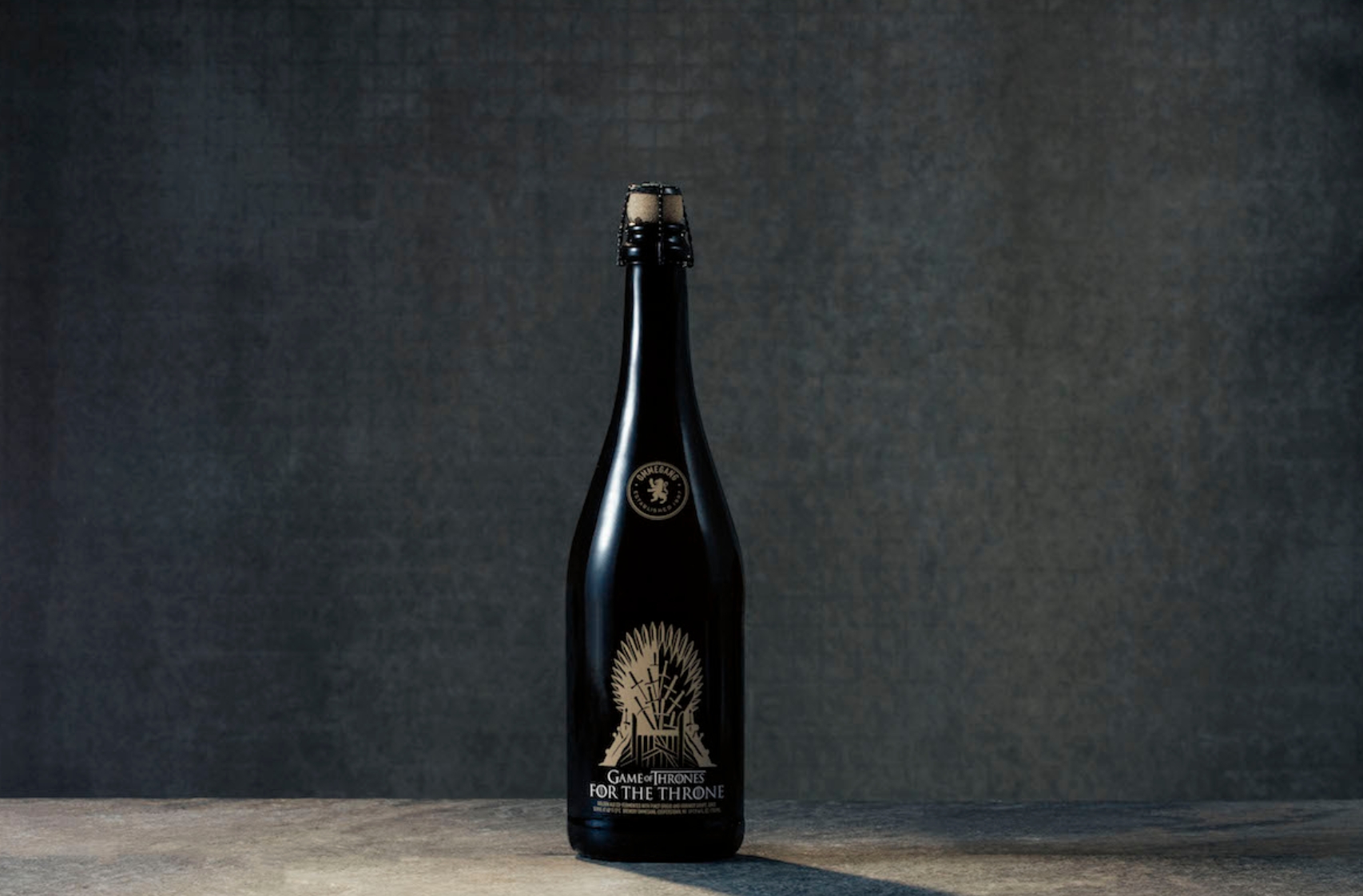 The run with Brewery Ommegang and Game of Thrones has been truly spectacular. What could have been a blatant and overt cash grab has instead become a great example of that horrible corporate phrase — "synergy." Why has the collab gone so swimmingly? Probably because drinking is intrinsic to a huge number of Game of Thrones scenes and the Ommegang crew seems to truly geek out on the show.
Having tried many of Ommegang's GoT brews, I feel confident that this one is… if not the hands-down best, then at least the most interesting. It's a co-fermentation — basically half-beer and half-wine — with pinot grigio and viognier grape juices. It's then conditioned with champagne yeast. So we're talking serious layers here.
"This style of beer, often called a 'oenobeer,' is a rapidly expanding area of study for us," Brewery Ommegang president Doug Campbell said in a press release. "'For The Throne' is our first of co-fermentation beer of 2019, and the only one we've launched under the Game of Thrones banner."
Taste-wise, this one really inhabits a mood. It's for those spring nights in April, huddled around a fire (or TV, screening Game of Thrones). The brewery team is right in that it feels decadent and there's a great tart-fruity brightness there, but there's also still that deep, toasted grain Ye Olde English Ale thing happening, which always seems to fit best on cold nights spent outside on a country trail. You can literally feel the spring sun fading and the evening chill coming on with each sip. Still a little winter with some bright punches of stonefruit.