In each installment of the Uproxx Travel Guide, we ask some of our favorite professional travelers to answer one travel question — then share their best advice with you. From informational, to inspirational, to entertaining, our aim is to incite your wanderlust and provide bite-size takeaways you can put to use on your own adventures.
---
This Week's Question: In an age when finding "off the beaten path" experiences is harder than ever, how do you chase experiences that don't feel canned? How do you "seek the unique," so to speak?

---
The Answers
Marko & Alex Ayling
Marko and Alex Ayling are the globetrotting brothers behind the YouTube channel Vagabrothers. You can follow their adventures on Instagram at @vagabrothers and on Snapchat, username: vagabrothers.
A (Marko): I always say that the modern traveler's challenge is how to get lost in the era of Google Maps! How do you find something novel in a time when terra incognito has all but disappeared? And with the advent of VR Tourism, we're going to be able to teleport our eyes and ears to places like the Taj Mahal or the Great Wall of China in a matter of seconds.
First, we must recognize that the most-viewed sites are not necessarily the best, and that travel is not about checking heritage sites off your list as if you were shopping at the super market. It's about getting out of your comfort zone, about doing something new and trying something that scares you. It's about listening. It's about exchanging perspectives between you and the people you meet. Truth is, you don't have to leave your city to do that, but traveling to the other side of the world is sure to shake things up for you.
Secondly, I encourage people to follow their passions. Go to the places that interest you. If everyone's interests are different, then so are everyone's travels. People get stuck on the beaten path when they don't use enough imagination to think up a better idea. So, be passionate and inventive.
Krista Simmons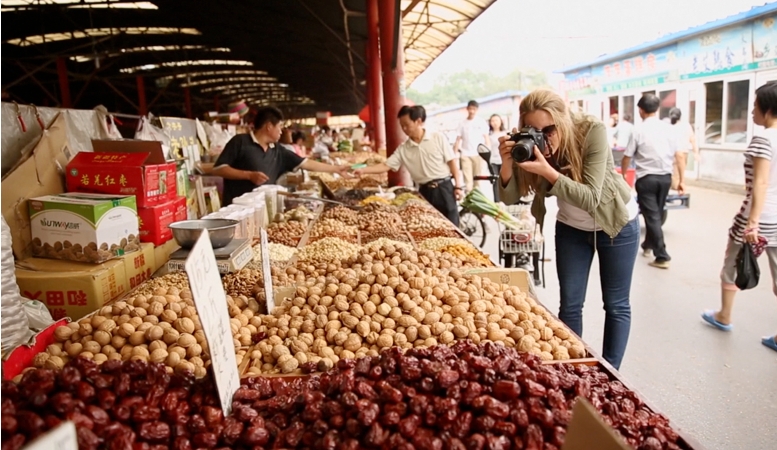 Krista Simmons is a culinary adventurer and Global Correspondent for Travel + Leisure Magazine. You can follow her on Instagram at @kristasimmons and on Snapchat, username: Krista_Simmons.
A: I was just watching The Martian, thinking how special it was when Matt Damon mentioned he was the first person to ever tread that particular soil on Mars, and what an incredibly rare and beautiful experience that is in this day and age. Because of the accessibility of travel and the globalized nature of the world today, it's becoming harder and harder to find places that haven't been touted on Instagram ad nauseam.
For me, finding that magic means getting out of big cities, getting into nature, or going rural. One of my greatest adventures was a year and a half WWOOFing — volunteering on organic farms — throughout Southeast Asia and Australia, and that helped me experience cultures across the globe in an authentic, meaningful way.
Don Wildman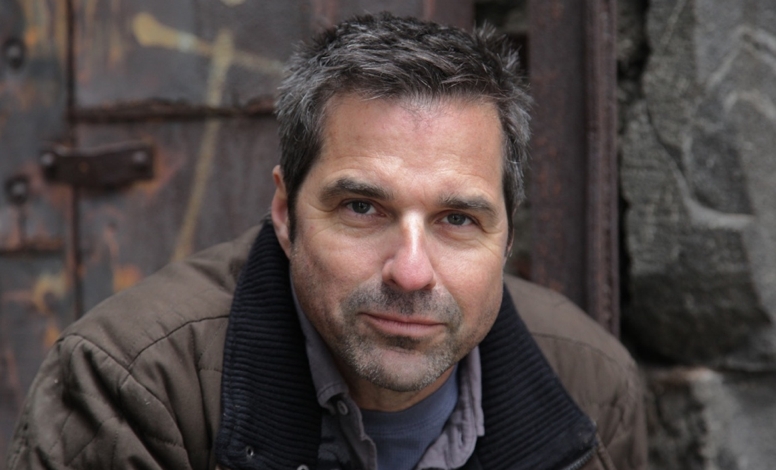 Don Wildman hosts Travel Channel's long-running Mysteries at the Museum. For decades, he's traveled the world on television, but he feels like he's still barely scratched the surface of all the places he longs to see.
A: Simple: I travel without plans. I care about seeing landmarks and monuments. I'm not above being a tourist. But I want to feel as though I'm discovering the place myself. It's a fiction, of course; the discovery's long been done. But it can still be my own organic experience if I allow the location to reveal itself to me in my own time. "Run Your Own Race" is my favorite adage—and it applies to travel.
Kate McCulley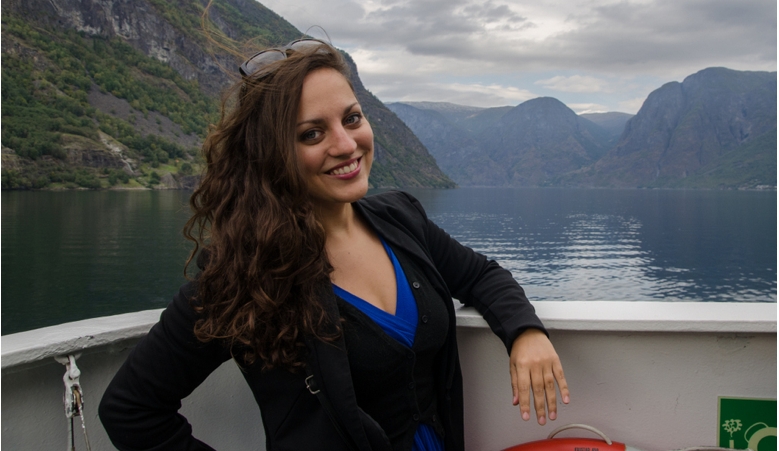 Kate McCulley quit her job to travel the world in 2011. Five years and 63 countries later, she's still going strong. She's survived a shipwreck, feasted on zebra, and danced all night with Vikings. Her site, AdventurousKate.com, is a resource showing women how to travel the world on their own terms.
A: I find that reaching out to locals often ends up with good suggestions of things to do, places to eat, and more! I often reach out to my own readers, who are generous, but another suggestion is to ask if any of your friends know someone in your destination. You might end up chatting with a long-lost cousin or former coworker and end up making a new friend!

Steve Bramucci
Steve Bramucci is the travel, food, and adventure editor for Uproxx Life. He lives like a pirate… but with wifi. You can follow Steve on Twitter at @stevebram.
A: For me, the best guidebook is people I meet. On the road, I ask questions to strangers with reckless abandon and wait to see which restaurants or sights come up more than once. That's what makes travel feel like an exploration for me — the investigation aspect.
In a place like Thailand, where tourist tracks are deep, you can still get off the trail if you're ready to be intrepid. Try camping in one of the pristine marine parks, trek in Mae Sot rather than Chiang Mai, or visit villages that don't get mentioned in your guidebook.
I also like to get away from guided experiences as much as possible by controlling my mode of transport. I bought a car in Uganda and drove across East Africa for four months. Was I still covering some of the same tracks as someone who bought a tour? Sure. But I controlled my time and route and moved at my pace. In Vietnam, I bought a traditional x'ampan to row down the Mekong Delta, in Cambodia I got a bike, and in Australia I used a car powered with used french fry oil.
Having a way to get around on your own volition helps you ditch the well-worn routes.
Kiersten Rich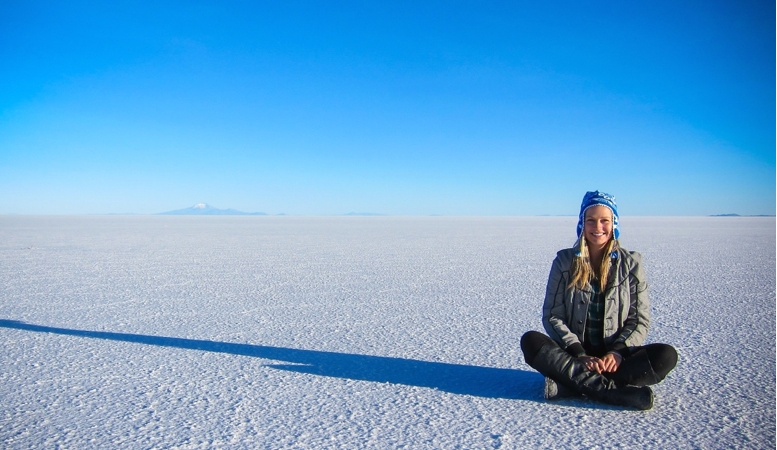 Kiersten Rich is the author of award-winning solo female travel & lifestyle blog, The Blonde Abroad, which features travel tips, fashion, festivals and photography from around the world. You can follow her on Instagram at @theblondeabroad and on Facebook.
A: When I first started traveling in the long-term, I found that volunteer travel was the key to a deeper level of travel. Also, moving somewhere, spending a few weeks somewhere, or just simply immersing yourself fully in a destination is another defining factor for me. It could be any place in the world, whether it's a remote village in Bolivia or New York City. Experiencing that destination through the eyes of a local is where the magic happens.

Courtney Scott
Courtney Scott is a Brooklyn-based travel blogger, filmmaker and TV host. You can follow her adventures on Instagram at @court_scott and on YouTube.
A: There's always an underground scene beneath the surface. Finding out about it is typically word of mouth, so I always have my eyes and ears open for unique experiences and interesting people. Burning Man has also introduced me to people who are curating inspired travel experiences like Habitas. I'm looking forward to attending my first one in 2016.