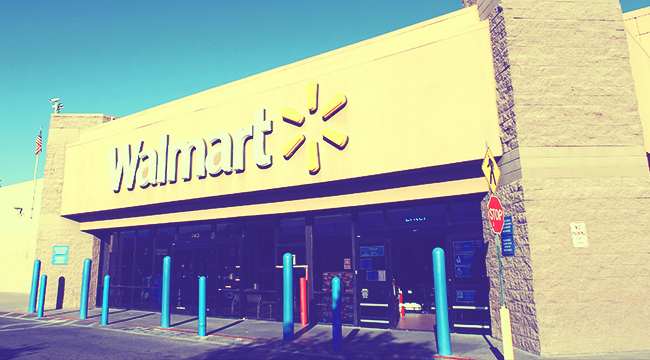 We love data. Seriously, wave a list of the most popular candy by state in front of us, and we are salivating and doing a full "Gimee, Gimee" dance. So, regardless of our personal positions on mega-retailer Walmart, when they dropped info about the top seller in each state in the nation, the entire Life section wanted to know what item was a rollback king.
The sheer size of the Walmart chain (over 4,700 stores in the U.S.) means that they have access to a pretty representational sample size, so what the freak is up with these results? Like it makes complete sense that Californians are buying protein powder in bulk, Arkansans are loading up on RV and marine antifreeze, Oklahomans are getting flavorful with barbeque sauce, and Iowans are using crystals to soften their water in large numbers. These aren't a reach to understand, but some of the others are legit puzzling.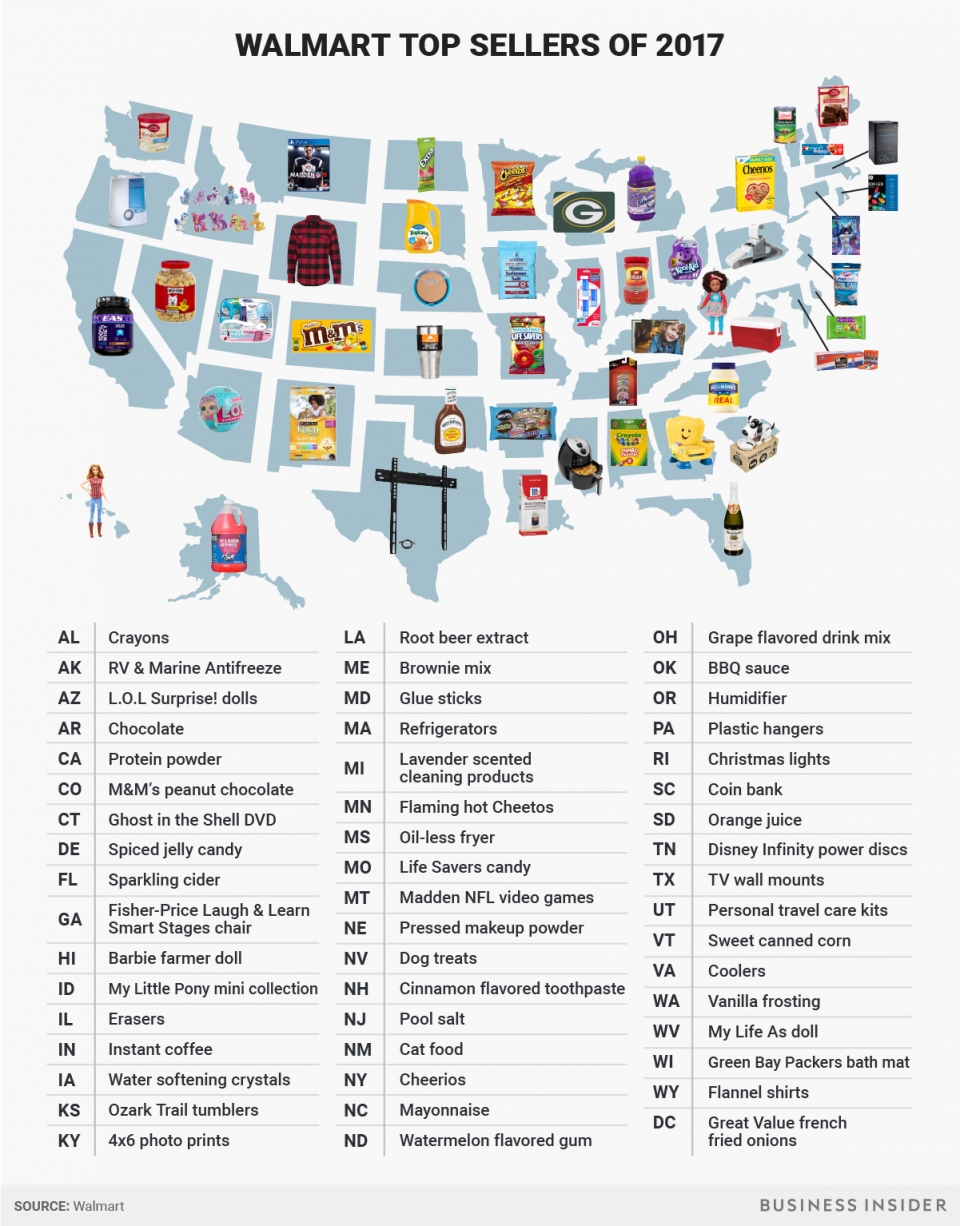 Louisiana is buying more root beer extract than anything else? Not buying that. In Washington, it's vanilla frosting. North Dakota is all over watermelon flavored gum. Michigan is doing a crap ton of scrubbing with lavender-scented cleaning products. And, Georgia is apparently intent on teaching millions of children with the Fisher-Price Laugh & Learn Smart Stages Chair, which Google just informed me is a terrifying plastic chair that leers at you with a static grin.
Gum, frosting, extracts, and cleaners are going to run out, so it kind of makes sense that people would continue buying them in bulk if they are fans, but what about non-perishables? How many Green Bay Packers bath mats does a household go through? We know cheeseheads roll hard for the team, but why bathmats? How many bathrooms are even in Wisconsin to accommodate all these mats?
And, seriously, Ghost in the Shell DVDs? Connecticut? What the Hell? Are they being used as building materials? Is there a cult brewing?
Check out the sweet infographic designed over at Business Insider to see what the most purchased item in your state was last year. And, if you live in Arizona, can you hop in the comments and tell us what the hell an L.O.L Surprise! Doll is and why so many people need them?