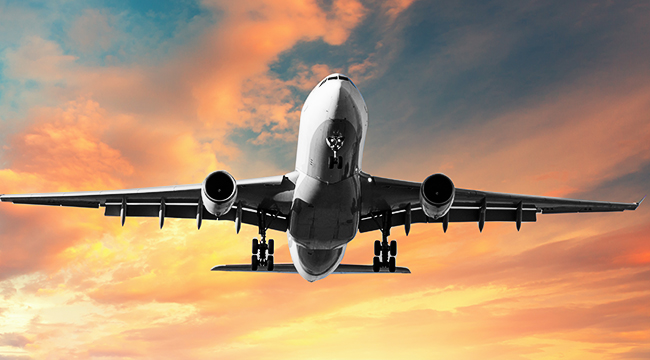 Yesterday was Memorial Day. That means today it's (puts on chill voice) summer time. That's right, summer is finally here. The shoulder season is officially over until next September. So be aware. Airlines, hotels, cruises, resorts, et al are going to be set to the higher spectrum of their pricing schemes. That doesn't mean you still can't score some amazing cheap flights and great travel deals. You just have to be a little more on your game and ready to strike if you want that dream vacay for that dream price.
Below are some of the best early summer deals on cheap flights and travel packages right now. These are the sites and Twitter feeds that you should be following and setting up alerts for. Prices will vary. Sales will pass quickly. You've gotta shop hard and act fast. Good luck out there and happy travels!
SECRET FLYING DEALS
If you just gotta get out of town this summer and you really don't care where you go, then Secret Flying is your best bet. They have daily flight deals all over the whole globe that are some of the best you'll find anywhere.
Right now, trips from Vegas to Shanghai are hovering around the $480 mark for a roundtrip ticket. Flights from New York to Barbados are clocking in under $300 roundtrip. And flights from Houston to Kenya are going to set you back less than $700 roundtrip. Those are steals all around.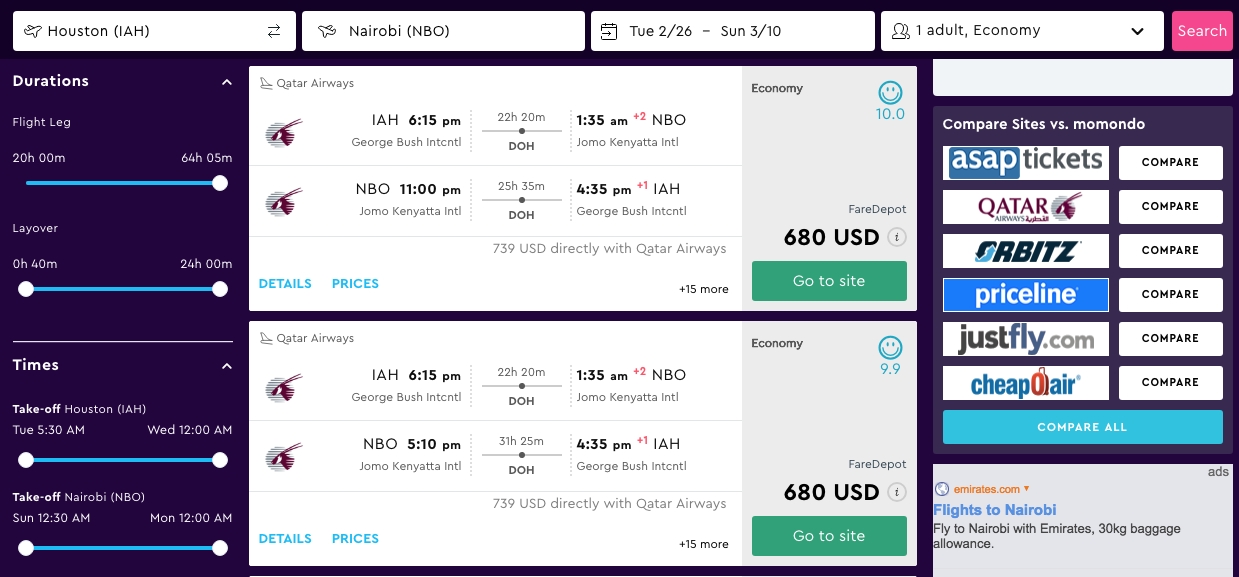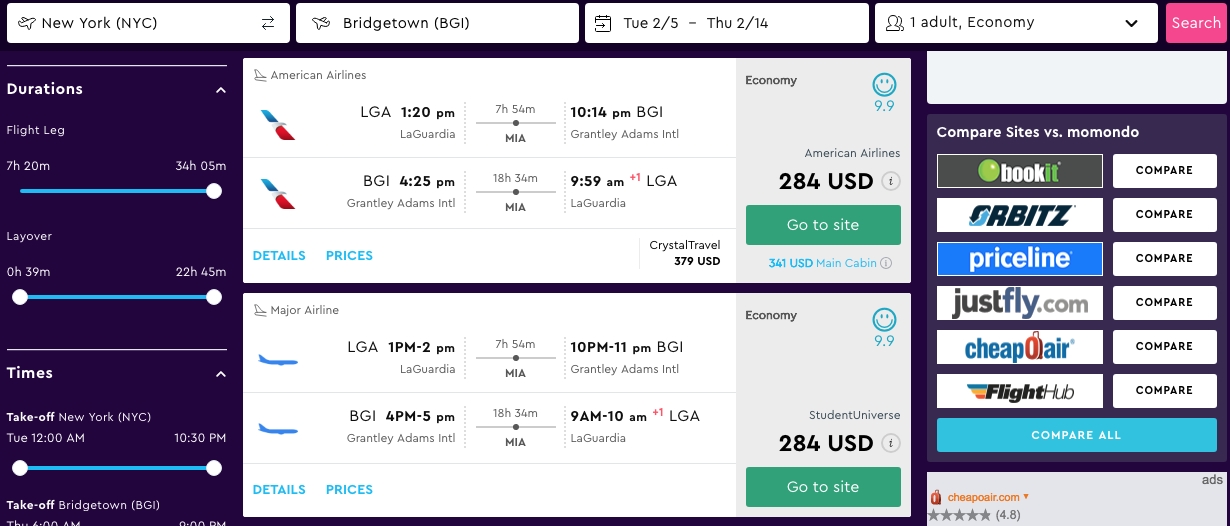 WOWAIR SUMMER DEALS
Wowair is always going to have great deals to flights to Iceland and Europe. Yes, that is even for a last minute flight if you're willing to go for it. Drop by their site for the best deals right now. Generally, the coveted $99 one way tickets are only going to get you Iceland. Still, for about 50 bucks more, you can get all the way to mainland Europe — even this summer.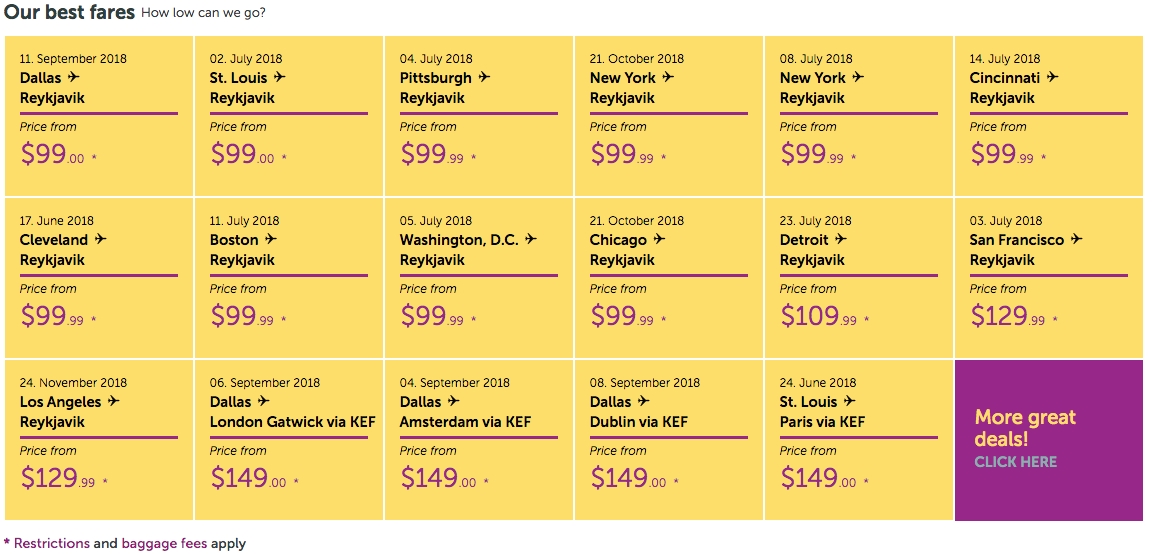 SOUTHWEST $69 SUMMER DEALS
Southwest is taking its cue from Bryan Adams with a $69 sale on summer flights. You'll have to shop this one but you can find flights anywhere from $59 to the mid-100s. This is a great sale if you want to see somewhere new in the US, Mexico, or the Caribbean.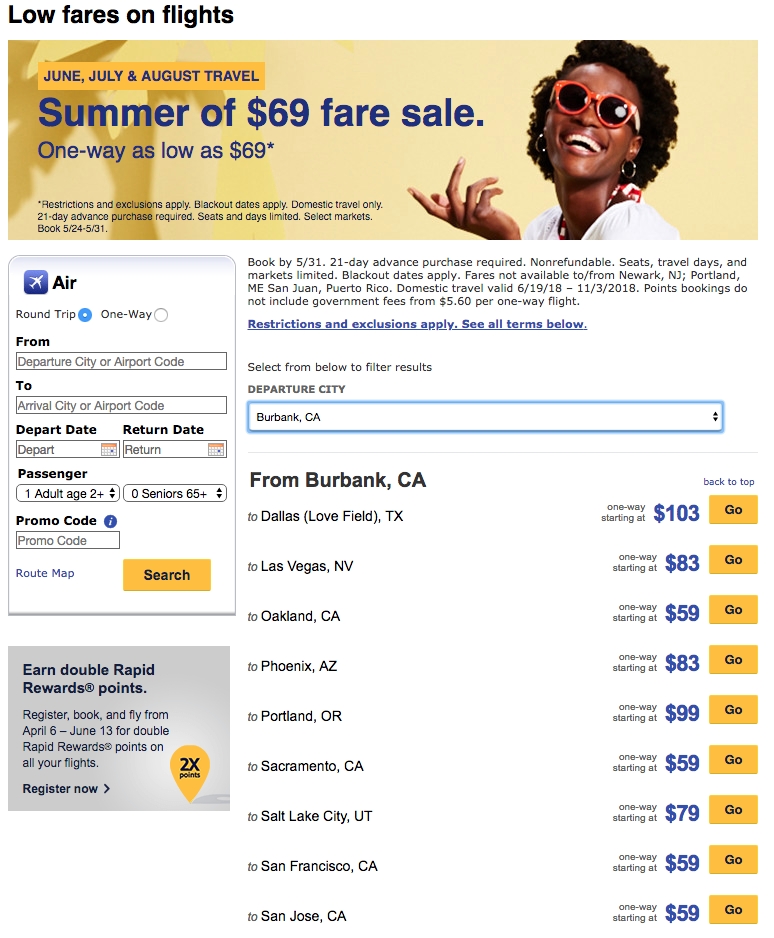 JETBLUE $59 SUMMER FLIGHTS
Not to be outdone by Southwest, JetBlue is running a summer of $59 airfares right now. Again, you're really going to have to shop this one if you want to score the best deals. Still, $59 to see a new city or national park is a great deal for the summer.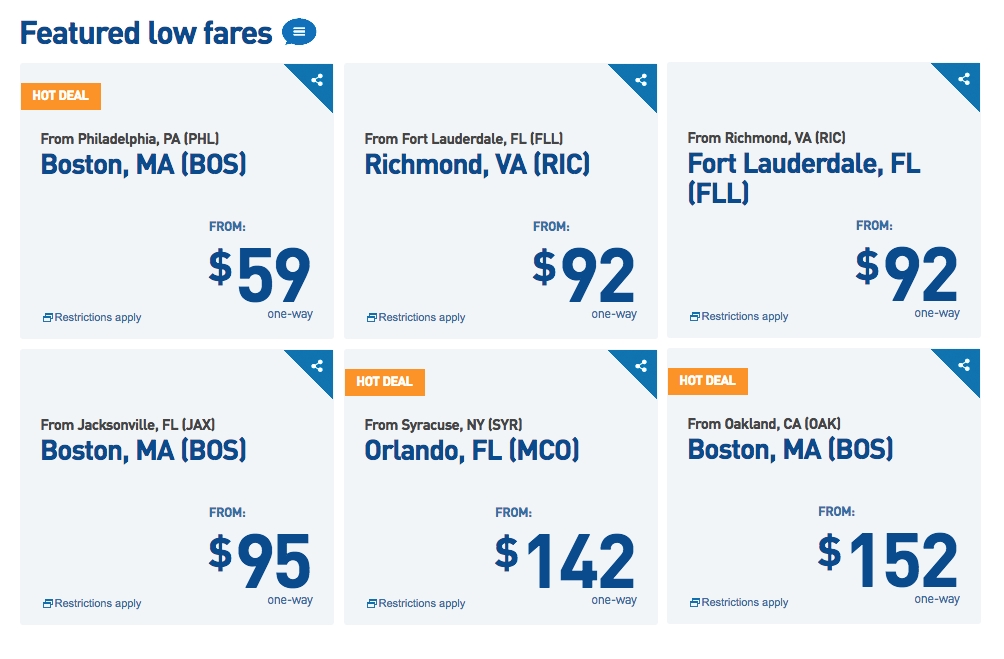 HOTEL OF THE WEEK: FOUR SEASONS RESORT LANAI
This week we're going with the tried and true "treat yo' 'self" method of life in hotels. Yes, the Four Seasons is a once in a lifetime sort of expense for most of us. But, you know, that "once" has to come sometime, right? Right now, the idyllic Four Seasons Resort Lanai is offering a fifth night free when you book four nights. Which, theoretically, could save you up to $1,000. And that savings could, again theoretically, cover your flights to Hawaii.
20% OFF CONTIKI TRIPS WITH YOUR BEST FRIEND
Contiki is leaning hard into summer with 20 percent off destinations all over the world, flights starting at $549 roundtrip, and discounts for your best friend to join you one of Contiki's amazing package tours. That's cheap flights, steep discounts, and a chance to travel with your best friend. All wins.
UNIWORLD CRUISE SUMMER SALE
There's something about being on the water on a hot summer day. It's relaxing and always a bit cooler. Our recommendation for hitting up a unique corner of the planet this summer is to go all in and take a cruise and see as much as you can. The rooms are lux, the food is on point, and you'll wake up in a new spot every morning with adventure waiting just off the jetty. Add in nearly $1,000 savings on some of the best trips on the site and you've got a summer travel winner.
https://www.uniworld.com/us/current-offers/2018-picture-perfect/