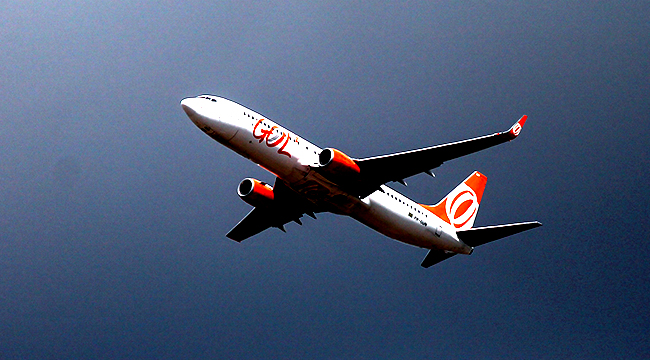 Finding cheap flights is getting harder and harder as summer's high season inches nearer. That doesn't mean there still aren't some great deals out there. It just means you'll have to look longer, act faster, and keep an eye on those prices. You can still score some great deals if you can plan ahead a little or even take a last minute trip. The deals are out there, folks!
We've compiled some of the best deals right now below. These are the cheapest flights, sweetest hotel rates, and steepest travel package discounts online this week.
TOP THREE DEALS OF THE WEEK:
RENT A CAR IN EUROPE FOR LESS THAN $5 PER DAY
Spending the summer driving around Europe — Italy, Spain, Croatia… anywhere really — is a baller way to explore the world. Yes, you can take superfast trains between countries and budget airlines cost about the same as a movie ticket back home. Neither of those options gives you deep tissue access to places off the beaten path like a car does.
Ryanair is offering unarguably amazing prices on car rentals across the continent right now. Five bucks. Per day. Even with gas prices a little higher in Europe, you can't lose. Especially if your credit card covers insurance.
ROUNDTRIP FLIGHTS FROM DC TO ORLANDO FOR LESS THAN $100
Hitting up Orlando is a good idea year-round. If you can plan ahead a little, you can score a roundtrip from East Coast cities for as little as $96. That's roundtrip on American Airlines, which means you'll have to pay to check a bag, but this deal is still a score.
SAVE $400 OFF VACATIONS TO BARBADOS
This sale ends today! If you can pull that trigger for a vacay today, this might be the deal for you. Currently, JetBlue is offering a $400 discount on trips (flights and hotels) to Barbados.
There are a couple of fine print points here. Besides having to book today, you'll need to travel before October 1st. You'll also need to spend $2,500 to qualify for the discount.
BEST FLIGHTS OF THE WEEK:
MEMORIAL DAY SALE ON FLIGHTS TO EUROPE WITH NORWEGIAN
Norwegian is running a sale on their one-way flights to Europe. You can snag tickets for as low as $179 on flights from the West Coast to London. Flights from the East Coast to Paris are only $189 each way. You'll need to pay to check and bag and for a meal. So, if you need those things, expect to add about $100 to that price tag.
BOOK A ROUNDTRIP FROM CHICAGO TO COLUMBIA FOR $250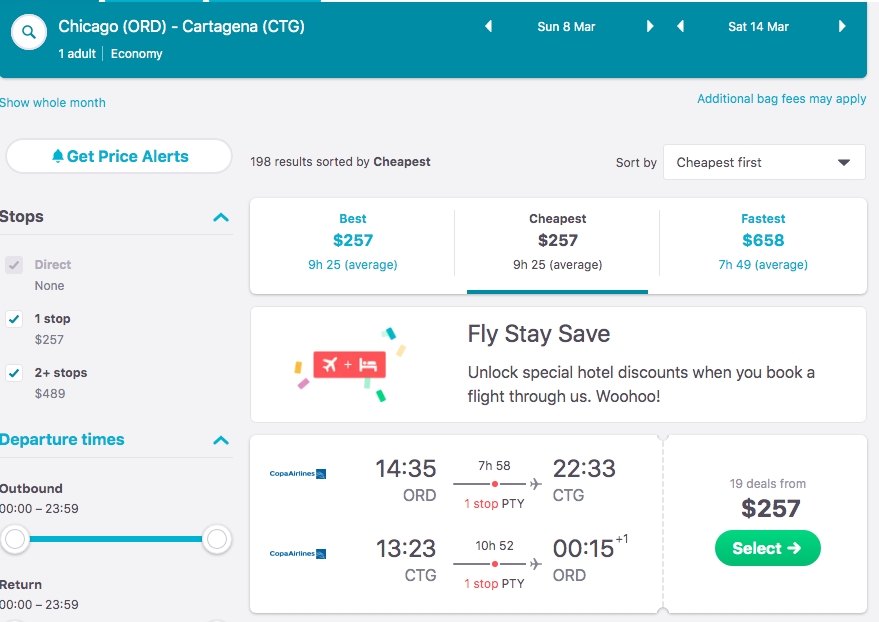 This cheap flight deal is a prime example of the benefit of planning ahead. Tickets for next March just became available and deals are aplenty. You can score a great price on a roundtrip from Chicago all the way to Cartagena, Columbia for around $250. You can't beat that price.
BOOK A ROUNDTRIP FROM MIAMI TO GUATEMALA FOR $200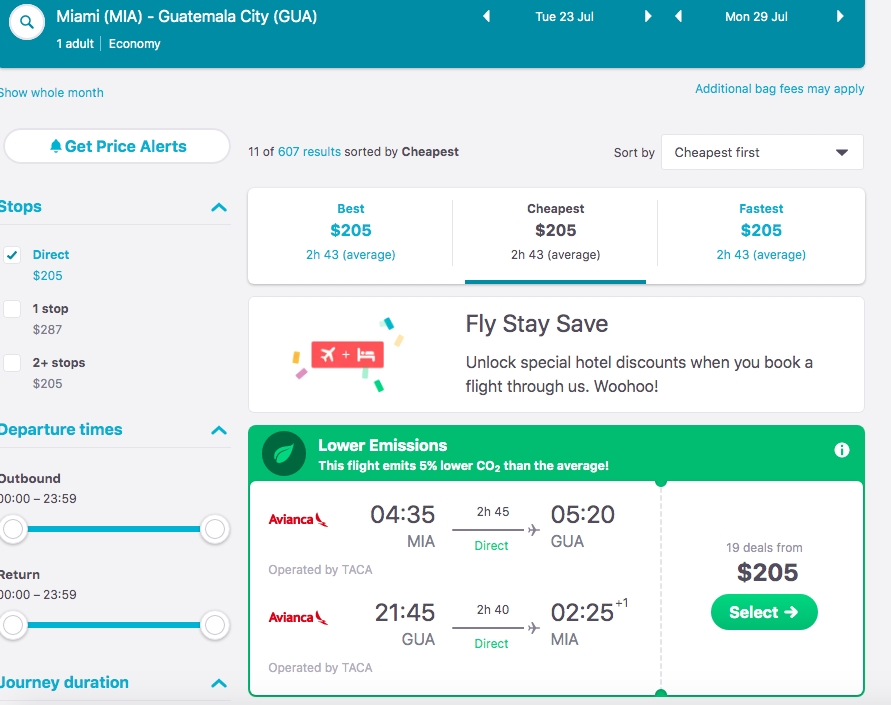 If you're looking to get away a little sooner, Avianca is running a great sale on flights from Miami to Guatemala. Roundtrip tickets are running $200 this summer. Expect to tack on another $100-$200 for flights departing from further up the East Coast.
BOOK A ROUNDTRIP FROM EAST COAST CITIES TO COSTA RICA FOR $250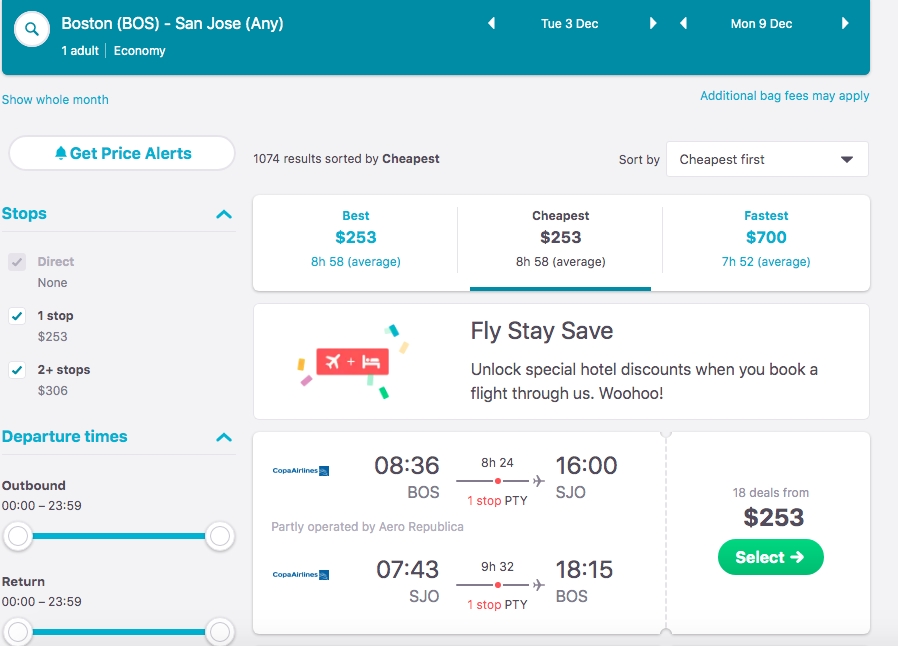 Already dreading winter? Plan a winter break now. Flights from East Coast cities to the sunny jungles and beaches of Costa Rica are only $250 roundtrip in December.
BEST TRAVEL PACKAGES OF THE WEEK:
SAVE $500 ON U RIVER CRUISES IN EUROPE

U River Cruises are hip, boutique floating hotels with a killer vibe. The food is on-point and always locally sourced. The bars offer dialed-in cocktail options, alongside local craft brews and wines. Plus, you get to wake up in a different European city every day.
Right now, you can score a $500 discount on sailings this summer, fall, and winter. That's a steep enough savings to possibly pay for a roundtrip ticket to Europe (see Norwegian above).
TAKE A CYCLING TOUR WITH INTREPID TRAVEL
Changing up the way you travel is always a good thing. It helps expand horizons while allowing a chance to see a corner of the world through a new lens.
Case in point, Intrepid Travel is offering newly-minted cycling tours all over the world. The tours give you a chance to engage in a new place directly as you ride a bike through the country. It's also a great way to stay on your exercise game while you're on vacation. Wins all around.
BEST HOTEL DEALS OF THE WEEK:
SAVE 30% OFF KIMPTON HOTELS IN FLORIDA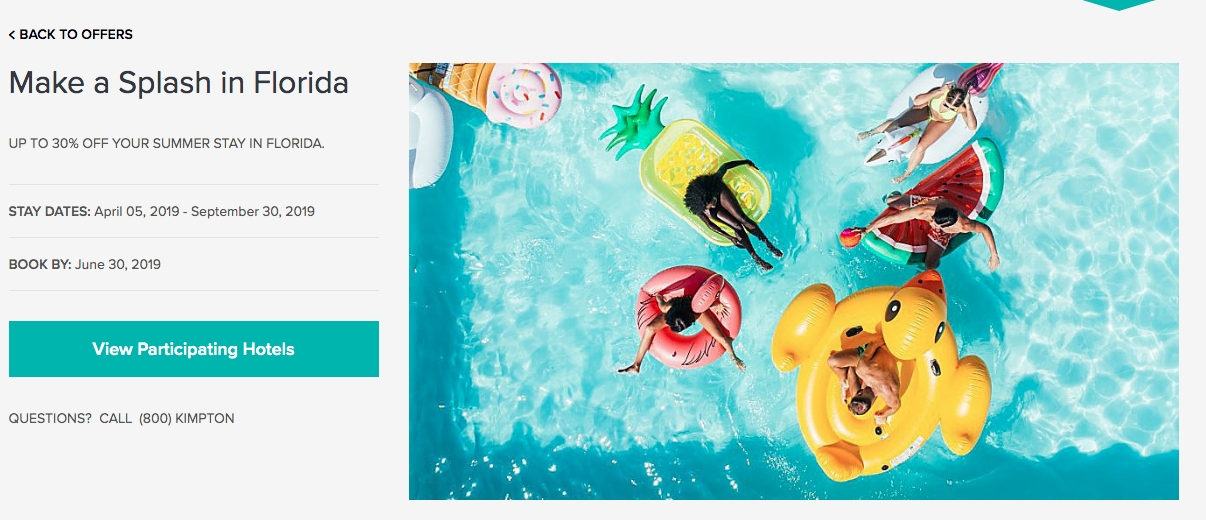 Kimpton runs some of the hippest boutique hotels around the world. Currently, they're running a summer sale on their properties in Florida. You can save 30 percent off the room rate if you can book by June 30th and stay by the end of September.
TASTE WINE WITH PREFERRED HOTELS & RESORTS IN SOUTH AFRICA
Sometimes the best travel play is showing up somewhere that's absolutely epic and then just settling down for a few days. Devon Valley Hotel, part of Preferred Hotels & Resorts, sits right in the middle of a South African vineyard.
You'll have access to the vines, winemakers, and in-house tastings simply by showing up. Add in a killer food scene, and you've got a great trip based around your hotel room choice. Prices start at $90 per night.
SAVE 15% OFF GRAND ISLE RESORT & SPA EXUMA, BAHAMAS
An escape to the Caribbean is always in order. Sun, beaches, pina coladas, and chill vibes come with the territory in places like the Bahamas.
Grand Isle Resort in Exuma is running a 15 percent discount with a $150 resort credit (free massages, y'all!) on last minute bookings. Rooms start at $350 per night (for a villa). That means you're looking at a $50 savings per night.
BEST WILD SPLURGE OF THE WEEK:
STAY IN THE LANNISTER LAIR WITH REFINERY HOTEL NEW YORK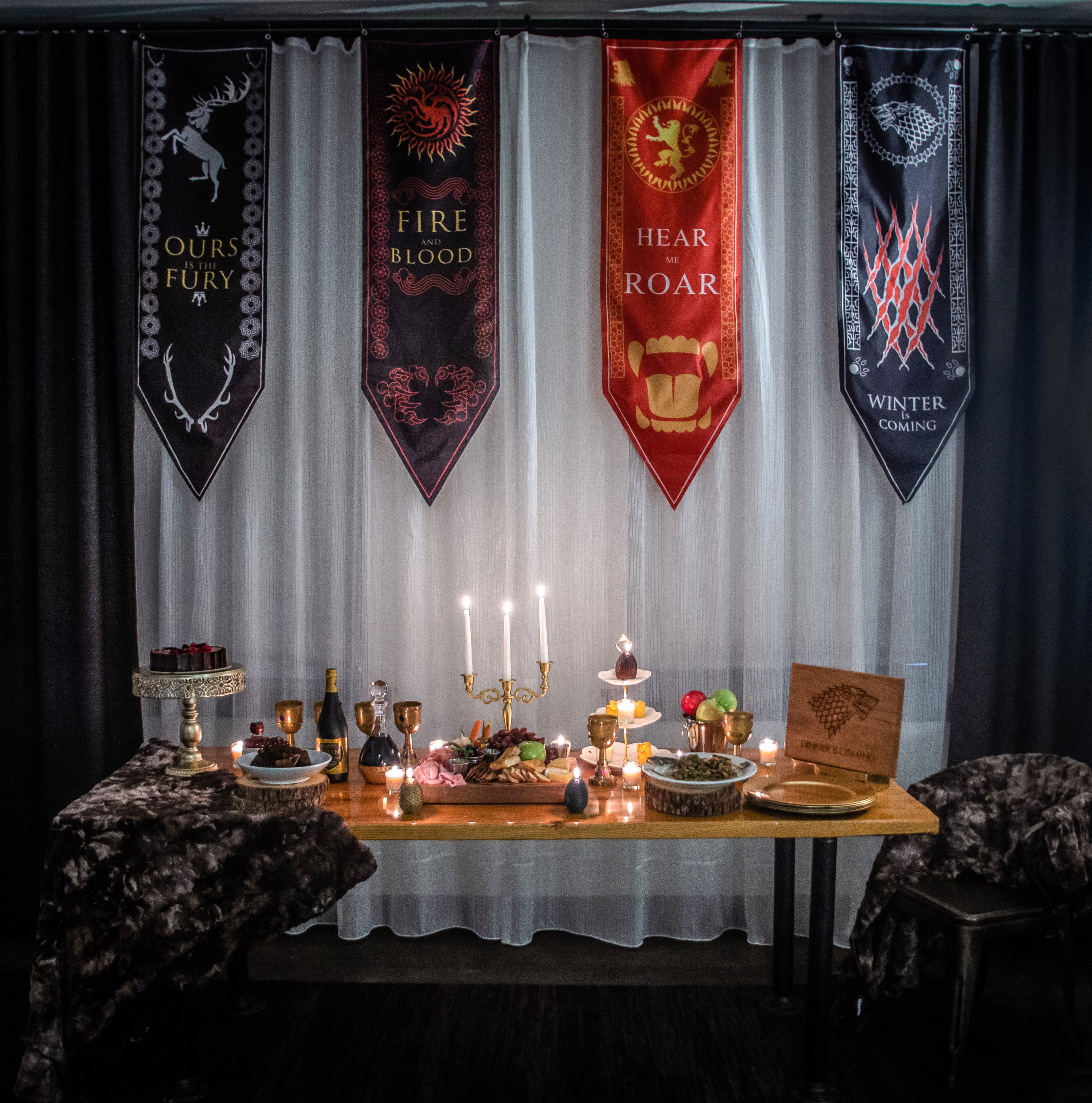 Game of Thrones is about to wrap up its final season. There's only one episode left and there's only one Sunday left to live like a Lannister in a New York hotel room for a night.
Refinery Hotel is offering a GoT-themed room, night, and dining experience for the show's last night. You'll need to throw down $569 for the night, so this is a big splurge but it just might be worth it to you for one last hurrah with the iconic HBO show.