The shoulder season — which is literally loaded with great travel deals — is now upon us. This is the time to book if you're thinking of hitting that open road anytime in the next year. Cheap flights, hotel discounts, and last minute travel packages abound.
Below are some of the best deals on cheap flights and travel packages right now. These are the sites and Twitter feeds that you should be following and setting up alerts for. Prices will vary. Sales will pass quickly. You've gotta shop hard and act fast. Good luck out there and happy travels!
$250 FLIGHTS TO THAILAND ON AIRASIA
AirAsia is dominating the cross-Pacific flight market right now. They're offering one-way flights from Honolulu to Cambodia, Thailand, and Malaysia for as little as $240 each way (via Osaka). That's, by far, the cheapest it's ever been to get from America to Southeast Asia. Once you're there, AirAsia also offers flights for as little as $10 each way around the region. That's a win-win.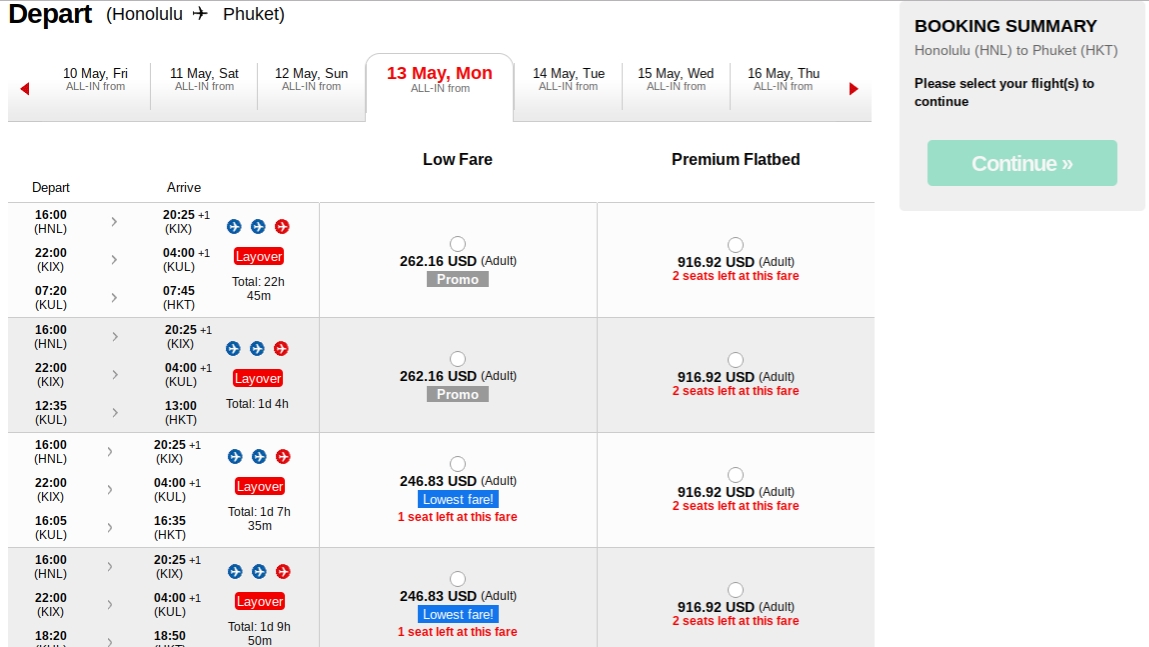 $3 FLIGHTS AROUND EUROPE ON RYANAIR
Getting to Europe is pretty simple these days with WowAir, Norwegian, and even Ryanair offering flights for as cheap as $99 each way. Once you're there, Ryanair is your best bet at scoring super cheap flights all over the continent.
Right now, flights are as low as $2.33 one-way. That's basically the price of a cup of coffee to fly somewhere new. It can't be beaten.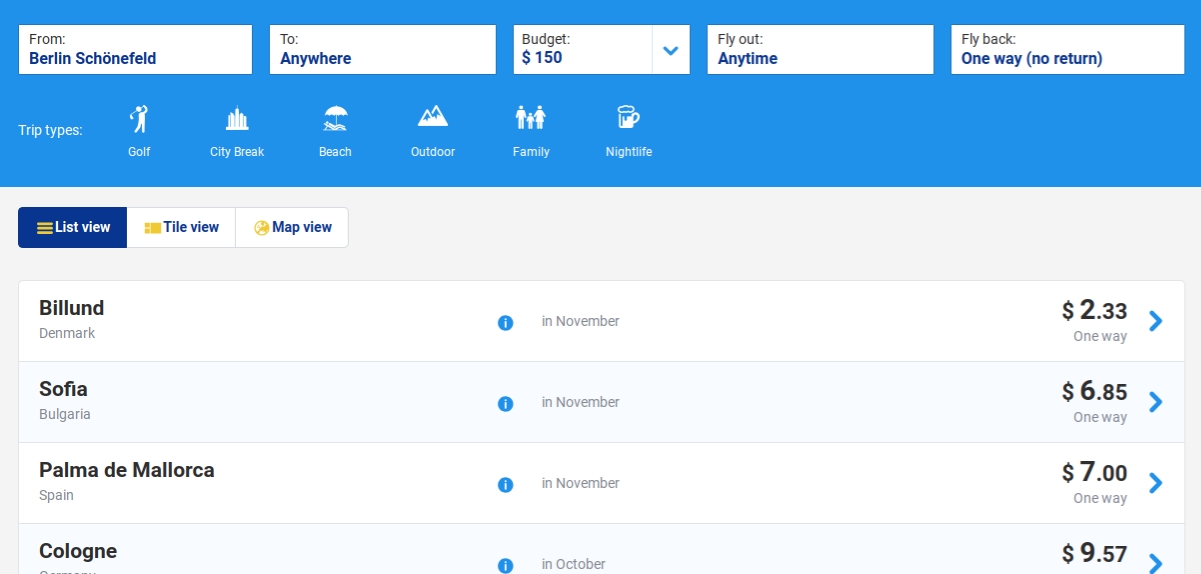 $24 FLIGHTS AROUND AMERICA ON FRONTIER
Back home, Frontier continues to be the cheapest way to get around the United States. Their current online deals can get you across America for as little as $24 each way. That's a no-frills ticket (and that really means no frills). Still, it's cheap enough to make a weekend getaway achievable on a budget.
ROUNDTRIP FLIGHTS TO SPAIN (from Los Angeles) FOR $335
Finnair and American Airlines have teamed up on a sales to Europe from America. Between October and late fall next year, you can score flights between Los Angeles and Barcelona for as little as $335 roundtrip. Tapas await!
ROUNDTRIP FLIGHTS TO SHANGHAI (from Atlanta) FOR $484
American Airlines has another great deal running well into next year on flights all the way to China. Currently, flights are running under $500 for a roundtrip from Atlanta to Shanghai. That's a great price from the East Coast all the way to China and not one that pops up all too often.
20% OFF UNIWORLD RIVER CRUISES IN EGYPT, VIETNAM, AND CAMBODIA
Looking to just get away from it all on a lazy river cruise? We've got the deals. Uniworld offers boutique level accommodations with superb dining on their long river cruise boats. Excursions are localized and always fun. This is one of the best ways to see a new corner of the world in a wholly unique way.
Right now, Uniworld is offering 20 percent discounts on their Explore the Exotics destinations through Egpyt, Vietnam, and Cambodia. Take your time. Enjoy the culture. Come home with a bunch of new memories. Adventure awaits.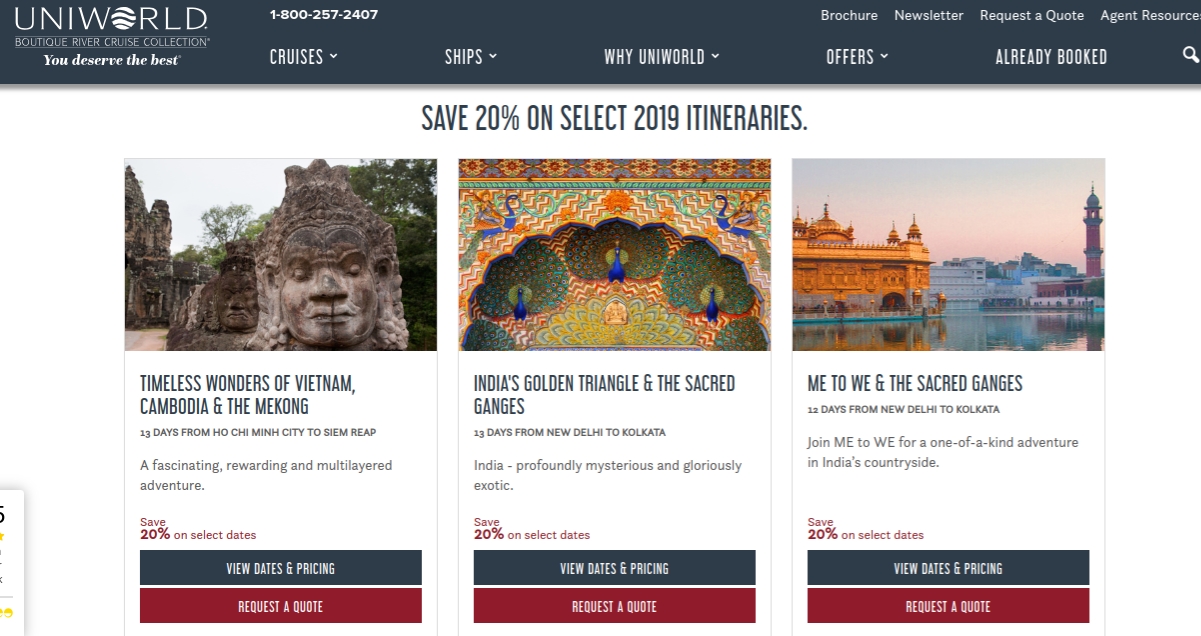 GET AN INSIDER'S VIEW OF POMPEII WITH CITY WONDERS
While you're in Europe, it's a solid idea to have a game plan — especially if you're planning on visiting the big sites you flew all that way to see. City Wonders is one of our favorite ways to see places like the Louvre, the Vatican, and other wonders of Europe — with expert guides and skip-the-line access.
If you're in Rome, for instance, they offer well-organized day trips to places like Pompeii where you can walk the ancient streets with a guide who will likely be an archaeology professor at the local university. It's an education and a once-in-a-lifetime experience all rolled into one.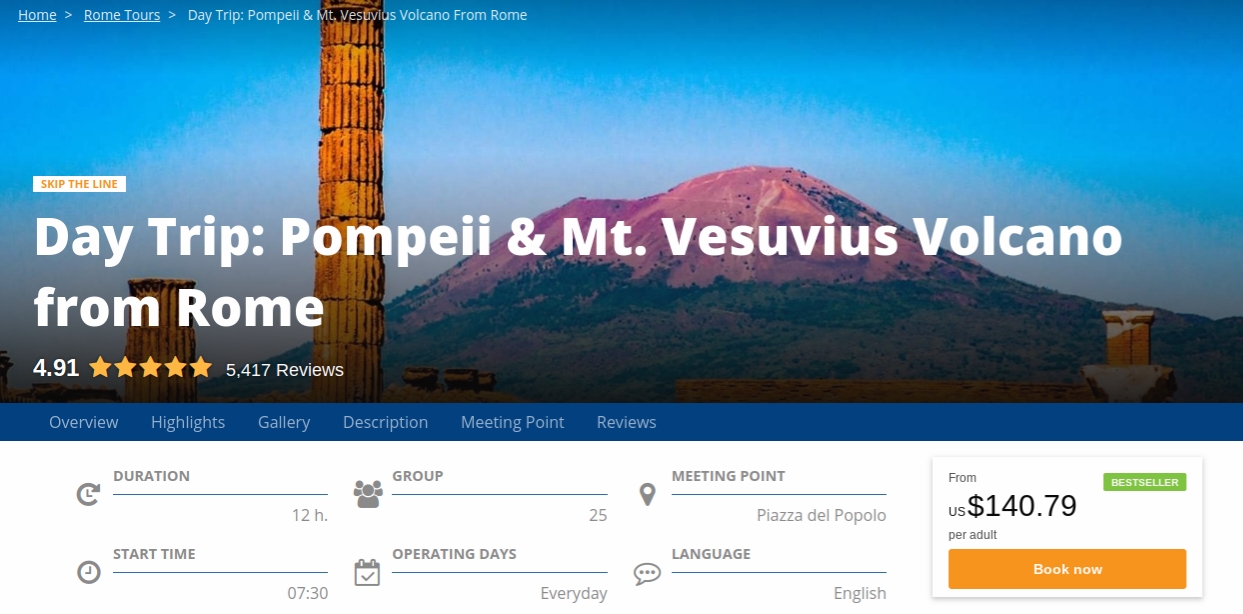 SPEND WINTER IN EUROPE WITH CONTIKI
Winter is coming and it might just be the perfect time to plan an escape somewhere new. Contiki has your back. They're offering discounts on trips all over Europe this winter. You can spend Christmas in London or go island hopping in Greece to soak up some much-needed vitamin D. The world is legit your oyster when it comes to Contiki. They'll take care of all transportation, hotels, excursions, and most meals. All you have to do is show up with an open mind and heart.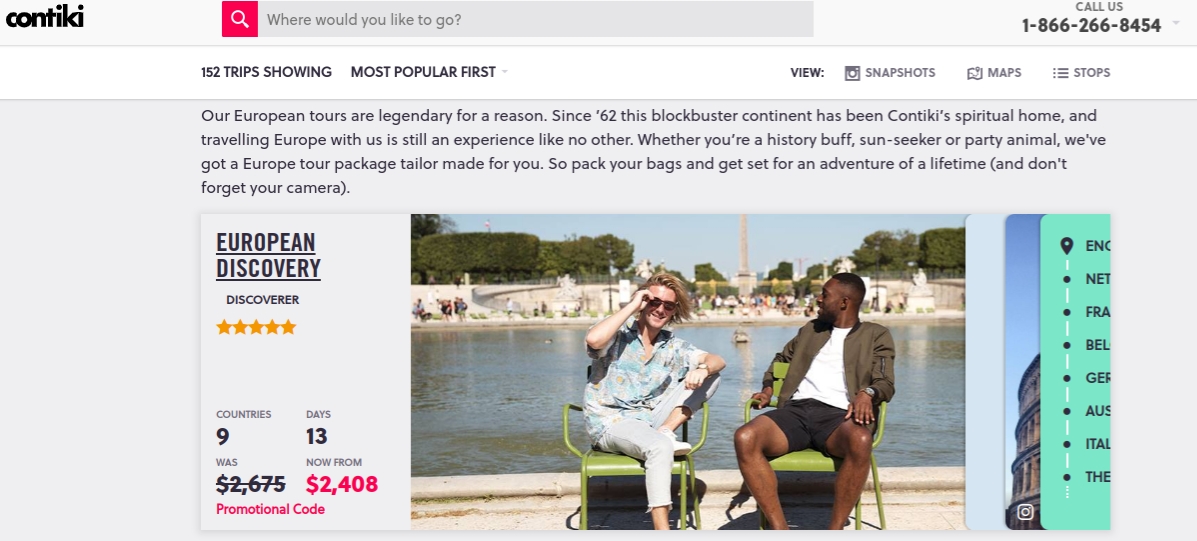 HOTEL OF THE WEEK: CONRAD DUBLIN
Sometimes a little luxury is in order. This week we're going to Dublin for that luxury. Conrad is Hilton's premiere brand of hotels that'll knock your socks off with how well every detail of their experience is thought out.
Case in point, Conrad Dublin offers literary and whiskey experiences as part of your stay. You can take tours at the local Teeling Whiskey distillery with plenty of tastings and you can learn about the greats of Irish literature while you sip your whiskey. It's all about culture meets experience meets great booze.