Even celebrities get cornered in the workplace during Girl Scout cookie season. Case in point: Chris Rock used his platform as host of the 2016 Oscars to hawk cookies on behalf of his daughters' troop to the tune of more than $65,000. After Rock brought up the cookies, a team of scouts fanned out throughout the ceremony and sold more than 13,000 boxes.

Rock accepted money from Tina Fey, Mindy Kaling, and even Vice President Joe Biden — a transaction which Rock tweeted out later in the night. Luckily for all in attendance, Angelinos get normal Thin Mints, not those weird pockmarked pretenders.
He poked fun at other actors' deep pockets while attempting to push as many cookies as possible.
"Leo, you made $30 million!" Rock said to Best Actor winner Leonardo DiCaprio. "Come on, let's get this money."
https://twitter.com/mindykaling/status/704141826031095809/photo/1?ref_src=twsrc%5Etfw
Rock also said that he wants to "beat Linda Dunn," a New Jersey woman famed for selling thousands of cookies every year. The Girl Scouts of America released a statement thanking Rock for his decision to sell the cookies during the broadcast.
Though it is an honor to even be nominated for an Oscar, we believe it is a greater privilege to be selling Girls Scout Cookies during the show. We would like to thank Chris Rock and the Academy for the opportunity to sell cookies live at the Oscars, and all celebrities who supported us by purchasing cookies.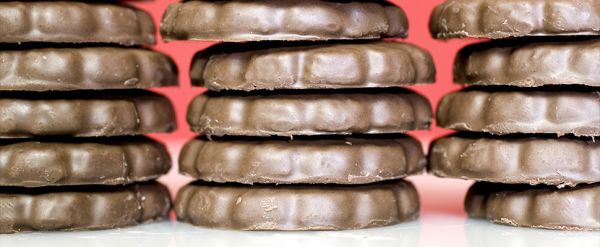 While the stars have clearly made their purchasing decisions, cookie season continues. For those of you who still can't choose which box to buy, check out our scientific ranking of all the cookies and our explainer of each cookie as people you might know.
(Via NY Daily News)