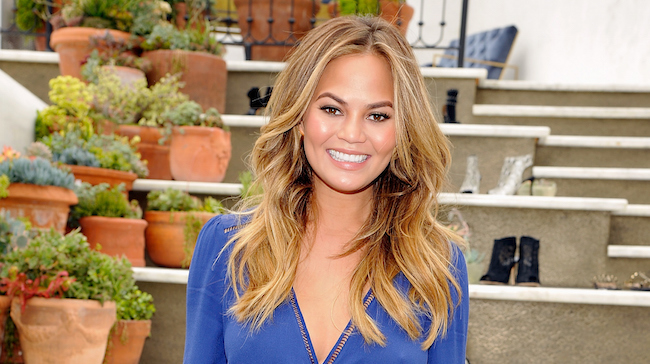 Forget the James Beard Awards—there's a new food luminary in town. Her name is Chrissy Teigen, she's married to one John Legend, and her preferred method of review is Twitter.
If you aren't already in love with Teigen, the first thing you need to do is visit her Twitter feed. Teigen is hilariously candid about everything going on in her life, from her pregnancy ("I'm on maternity leave and I am so, so boring and bored and I have nothing funny to say because I am so, so boring.") to her beauty routines ("i need a bikini wax but i feel like i should wait for my epidural because THAT IS GENIUS???").
She's also candid about food: last night, after tweeting the single line, "i will now share my favorite things," she proceeded to fire off a Twitterstorm of opinions on her favorite places to eat around the country.
Here's a visual tour of a selection of Teigen's tweeted favorites.
Sweet Corn Ravioli—Giorgio Baldi, Santa Monica, California

Coffee—Alfred Coffee + Kitchen, Los Angeles, California
Pho—Pho Grand, NYC

Two-For-A-Dollar Taco Deal—Jack in the Box, Nationwide
A Note From Chrissy

Smoothies—Beaming, Los Angeles, California
Tuna Melt—Basix Cafe, Los Angeles, California

Pork Ramen—Jinya, Los Angeles, California
Hot Chicken—Hattie B's, Nashville, Tennessee

Broccoli Cheddar Bread Bowl—Panera Bread, Nationwide
Chrissy's Opinion On Chick-Fil-A Waffle Fries

Sweets—Momofuku Milk Bar, NYC
Donuts—Blue Star Donuts, Venice Beach, California

Chrissy's Favorite Kitchen Gadgets
Chrissy's Closing Speech
For all of Teigen's favorites, check out her Twitter feed. And you might as well follow her while you're at it. Because goodness knows we all need some good food recommendations.