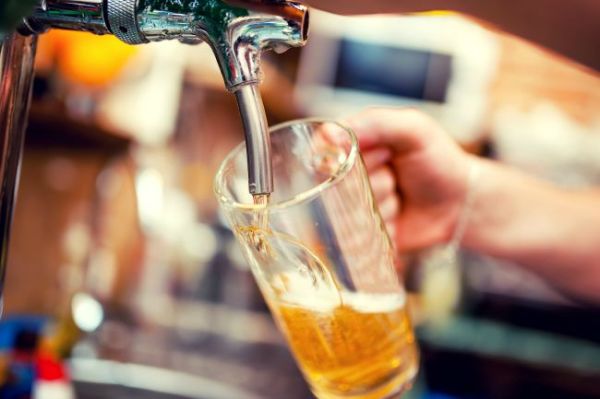 Etched deep in our DNA there is an unquenchable thirst for discovery, a desire to find what's next, to see what is over that high hill. We do not shy from the hidden, we seek it out with reckless abandon.
The knowledge of something obscured from plain view tugs at our inner Indiana Jones or Lady Hester Stanhope. It becomes an itch that we can only scratch by strapping on our boots and finding the damn thing. This is especially true when it comes to something we already love — which helps explain why, when I heard about De Steeg, Denver's "hidden" brewery, I couldn't put on my whip and fedora fast enough.
You don't need a treasure map to find the place. There's no secret knock you have to execute once you approach the door, no password or odd handshake. Really, De Steeg isn't so much hidden as it is oddly placed — tucked away in a back alley of the Sunnyside/Berkeley/Highlands neighborhood of Denver, just off the popular Tennyson street drag.
But the extra effort needed, however small it may be, makes finding the place a more rewarding experience. It's not a four-mile trek through the farmlands of Belgium, but there is a sense of discovery and accomplishment that comes over you the first time you spot the joint.
The "hidden" aspect of De Steeg was never an intention, just a product of circumstance. Owner Craig Rothgery wanted a location that was in Denver proper, and this space allows him to be in one of the city's fastest-growing neighborhoods for much less than a traditional building.
"People think it's kind of fun, but it's also kept my rent down," Rothgery tells me. "They love that it's kind of difficult to find; it's a secret."
De Steeg's beers are fitting of a brewery that's off the beaten path. Rothgery's love of Belgian-style beers and his fascination with Belgian yeast strains are apparent, as is his desire to make beers that aren't your typical nondescript IPAs, pale ales, and stouts. There are oak-aged tripels and quadrupels and saisons. His multiple experiments with wine grapes have produced, to name a few, the wonderful Sangiovese Pale Ale, a petite syrah quadrupel, and a Gewurtzaminer ale — classified as a "specialty grain beer."
"I'm always surprised by how many places open up and they have pales, ambers, browns, stouts and IPAs and the stuff that everyone else is doing," Rothgery says. "It's good, and I'm not knocking other styles, but I'd think people would want more variety. That's what I try to make here."
Discovery breeds a sense of ownership. Even though anyone can find De Steeg, you get the feeling that it's your place. You took the time to walk down the alley and search for the chalice logo protruding from the wall. You gave into your sense of adventure, and so you were rewarded accordingly.
Five Other Off The Beaten Path Beers And Breweries
The title of "World's Strongest Beer" has been passed around to several breweries, including BrewDog in Scotland. Brewmeister, from the United Kingdom, is the latest to hold this title, as their "Snake Venom" has a whopping 67.5 percent ABV.
Good luck getting into this place. Cp isn't just secretive, it's classified. Located on a military base, the only way to access it is if you or someone you're with has security clearance.
Brewery Vivant, Grand Rapids, Mich.
Feel that chill tingling up your spine? Hear that whisper in your ear, even though no one's near you? Brewery Vivant is located in a former funeral home, so you'll have to expect and forgive any encounter with the dearly departed.
Mangalista Pig Porter, Right Brain Brewery
One can't help but wonder if the brewers at Right Brain were really in their right minds (sorry) when they concocted this porter. Beer has been around for a very, very long time, but a beer brewed with a pig head and bones has to be one of the weirdest beers in the entire history of the drink.
Rogue is based in Portland, Ore., where about 70 percent of the population, male and females, have massive beards. This particular beer was brewed using wild yeast strains from once such beard – the beard of their brewmaster. So…