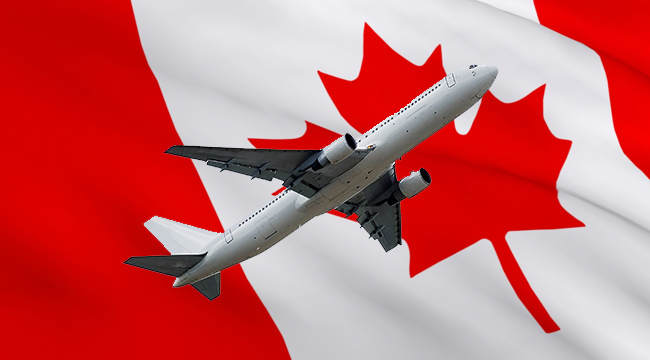 If you've ever dreamed of taking a summer vacation to Canada, now's your chance. Cities like Vancouver, Montreal, Calgary, and Toronto have never been easier/cheaper to travel to. In celebration of Canada's 150th birthday, Delta is offering discounted prices to the magical wonderland of hockey, Tim Horton's, and Tom Green. And we're not talking just a few bucks off, they are offering one-way tickets as low as $77. That's less than some people will pay for an Uber to get to the airport.
"Delta's service to Canada can be traced back more than 80 years," Steven Larkin, Delta's director of Canadian sales, said in a press release. "We hope that Canadians and Americans alike take advantage of our award-winning service with thoughtful employees and innovative on-board products."
That's corporate speak for: Shit's cheap, come visit.
If you've been putting off that trip to check out the breathtaking views in Vancouver, the European vibes of Montreal, or the cowboy lifestyle of Calgary, you better act fast. This airfare sale began on June 27th and will only last until July 31st. During that time, Delta is offering discounted to fares to 11 different Canadian cities. You might be thinking that this sounds too good to be true. There must be an incredibly tight window of flights available. As if, there's only one flight from Des Moines and lands in Saskatoon at 2am. Nope. You can book these incredibly cheap flight leaving from September 5th and ending on December 20th.
There really is no catch. Just book a flight, pack your bags, and get ready for a fall/early winter Canadian adventure.
Seattle to Calgary for only $77

Salt Lake City to Vancouver for $173
Cincinnati to Toronto for $150

Minneapolis to Montreal for $184