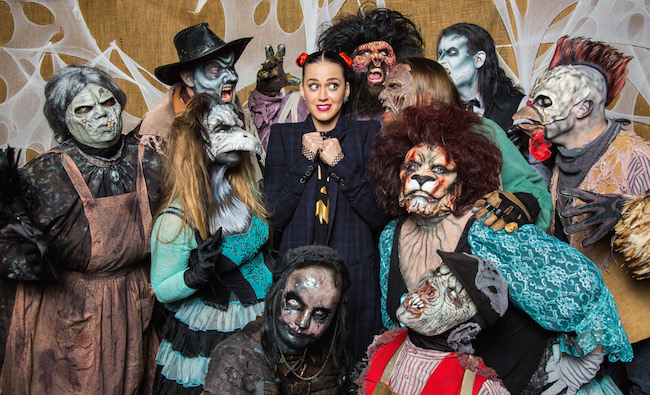 Knott's Berry Farm has undergone its Knott's Scary Farm transformation for the fall, but one freaky attraction has produced a scary situation for the California theme park. (No, not a maggot-covered Snoopy.)
The Los Angeles Times reports that the park's FearVR attraction has been shut down following complaints from mental health advocates over its content. The attraction is centered around the premise that you're strapped into a wheelchair at a spooky medical facility with an "unusual patient" named Katie with telekinetic powers and the ability to cause all sorts of horrific things to happen. Knott's has countered that the attraction was not intended to portray mental illness, but they've since elected to shut things down. Here's an email Knott's provided on the decision:
"Over the past week we have heard from a number of people expressing their concern that one of our temporary, Halloween attractions — Fear VR — is hurtful to those who suffer from mental illnesses. Contrary to some traditional and social media accounts, the attraction's story and presentation were never intended to portray mental illness. As it is impossible to address both concerns and misconceptions in the Halloween timeframe, at this time we have decided to close the attraction."
Ron Thomas is one of those voices that's been calling for Knott's to eliminate the attraction. His son Kelly died after being beaten by police. Kelly suffered from schizophrenia and was homeless. Ron characterized the park's FearVR experience as "insensitive" when speaking with the Times before Knott's decided to shut it down. After the attraction's elimination, Ron shared his happiness with the paper.
"How wonderful is this?" said Ron. "They've seen the error of their ways…. It's a good story all around now."
(Via Los Angeles Times & LAist)