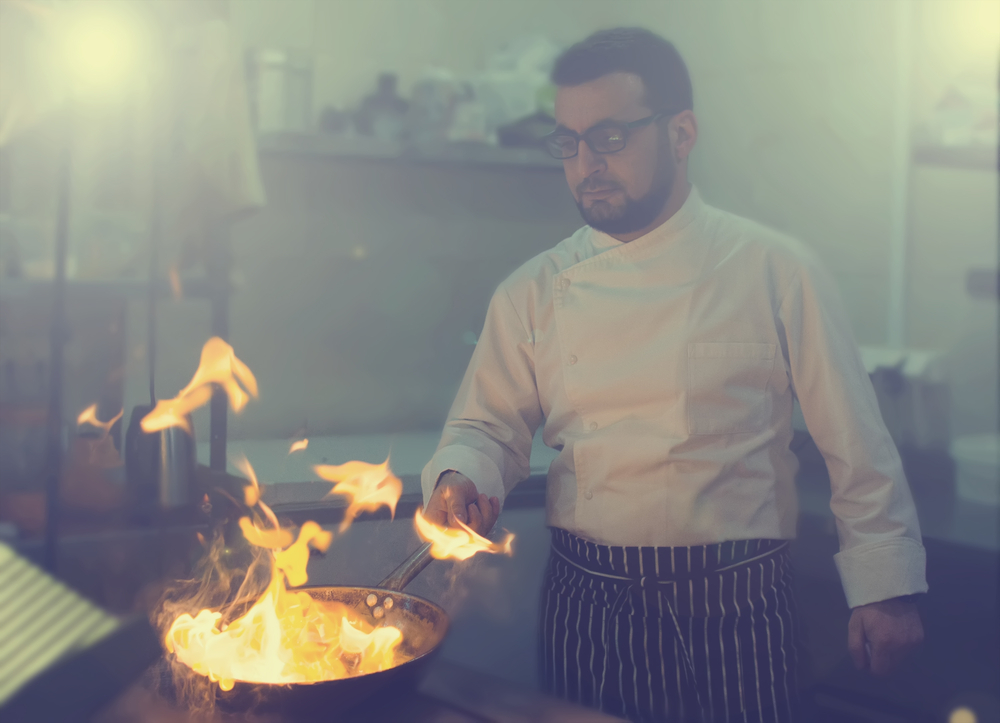 Food & Wine released its 'Best Restaurants Of The Year, 2017' last week. They run the gamut from soup to brunch to classic French cuisine with restaurants from Brooklyn to Los Angeles. They vary greatly in style and price. There's a place where you can get a $100 steak (hopefully not well-done) and a spot where you can grab a $2 cup of coffee. Both rightfully belong on the list. Obviously, visiting all of these restaurants in the near future is a bold proposition, but Uproxx readers are bold sorts!
Check out this visual tour and then make yourself some big plans. For more details, visit the original list at Food & Wine.
Named for Frederick Olmsted, the architect who designed Prospect Park, Olmsted's menu is based on utilizing fresh ingredients to create seasonal dishes. Chef/owner Greg Baxtrom and farmer/owner gather many fruits, vegetables, and herbs from an on-site garden.

This cozy neighborhood café & bar is located on the corner of South Congress in Austin. It doesn't matter what time of day you visit June's, the menu is full of breakfast, brunch, and dinner favorites to go along with an ever-evolving wine and bar menu.

https://www.instagram.com/p/BTrNZo1lvKX/?taken-at=1434254233267989
Restaurateurs Grant Achatz and Nick Kokonas teamed up with chef Andrew Brochu to create this eatery that tows the line between casual and formal. At Roister, you'll find hush puppies on the same menu as Japanese Wagyu steak.

Stop by Tartine Manufactory at dawn for a cup of coffee and an exceptional Danish. Then, come in for a sandwich with bread made in-house or visit later for a full meal like skillet-roasted half chicken with leeks, sherry vinegar, and hazelnuts.
https://www.instagram.com/p/BTsFlCpjK7O/?taken-at=906611740

Chef Daniel Rose, founder of La Bourse et La Vie in Paris, opened Le Coucou in New York with restaurateur Stephen Starr. The restaurant is Rose's idea of classic French cuisine, including dishes like Canard et fruits (duck breast, foie gras, almonds, kumquats, and olives).
This New Orleans haunt is on point with nostalgia and kitsch. It's also on point with its sandwiches, salads, and even cocktails. Come for a collard green melt, but stay for a fried pot pie.
https://www.instagram.com/p/BTkgqIXAsNl/?taken-at=1013854229

Here's Looking at You refers to itself as "Progressive Socal Food in Ktown." The menu is as eclectic as that intriguing mission statement — with frogs legs, veal sweatbreads, and baby octopus all making appearances.
Tusk – Portland (Oregon)
Not to be confused with the Kevin Smith film or the Fleetwood Mac song, Tusk is a mishmash of Middle Eastern and Pacific Northwest flavors. This "locally sourced" and "aggressively seasonal" menu is highlighted by dishes like meat skewers and lamb shoulder stew.

On top of getting an amazing bowl of soup, you can feel good that Rooster Soup Co. donates all of its profits to charity. But, if soup isn't your thing, you can also score sandwiches and salads like the broccolini melt and Thai carrot salad.

https://www.instagram.com/p/BTZ07iHlmjf/?taken-at=397905560551970
Waypoint– Cambridge (Massachusetts)
Chef Michael Scelfo's Waypoint is a "coastally-inspired," seafood-heavy culinary experience. You can eat caviar or clams from the raw bar, pizza, pasta, and even smoked mackerel fried rice — then wash it all down with a unique cocktail.