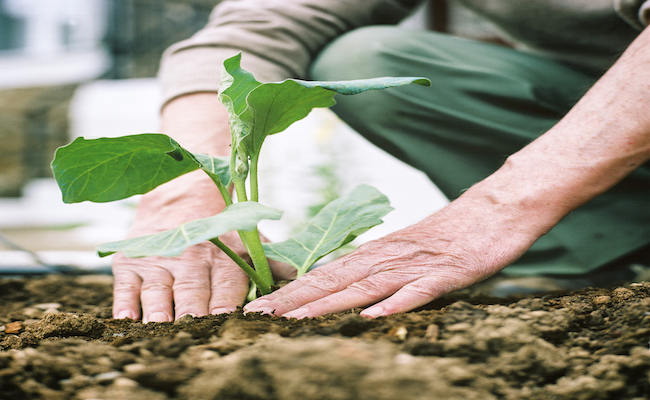 When it comes to romance, you either have the moves or you don't. Like this guy, who gifted his girlfriend with a bouquet of Chick-fil-A on Valentine's Day. Need another example? How about the high-school student who bought every single girl at school a carnation on Valentine's Day? Smooth operator, right there.
Earlier this year we told you about a man in Japan who spent two years nurturing a garden for his wife after she lost her eyesight. While that act of love was top notch, we think we've found something that tops it.
Zhou Xiaofan is 51 and he's spent much of his professional life traveling. His wife, Yin Jie, has offered nothing but support along the way — so when she told him eight years ago that she dreamt of having a private flower garden, Xiaofan began devising the most romantic and thoughtful gift we can imagine.
First, he spent his entire life savings on a 200-acre plot of land with a 30-year tenancy in rural Chengdu City. He planted a massive garden with 600 varieties of flower so that at any time of year, something would be in bloom. The couple sold their house in Guangzhou two years ago and now live in a small house on the property. According to Zhou, the flowers are meant to be a gift to the future, because the couple has no children. They hope to grow every flower native to China, so that people have a place to visit each one of the country's blooms!
So basically, even though the rest of the world is doomed, there is at least one couple, on a plot of land in rural China, trying to do good for the rest of us. That's romance.
(Via Metro.co.uk)