Good news for all the Golden Girls fans out there. You no longer have to travel 'round the world and back again to get a taste of the show.
Michael J. LaRue, a Washington Heights resident and longtime pal of the late actress Rue McLanahan (who played sassy southern belle Blanche Devereaux on the hit series), is opening up a restaurant in the star's honor and it's going to be chock full of Golden Girls memorabilia.
Dubbed Rue La Rue Café, LaRue's eatery is scheduled to open its doors in September in the northern Manhattan neighborhood. LaRue, who was the executor of McLanahan's estate and the administrator of her will, says he plans to decorate the space with all of the belongings he inherited from the actress as well as some independently manufactured Golden Girls merchandise with images from the show he says Disney — the studio that owns the rights to the syndicated series — has given him permission to use.
The prospective owner says the restaurant will serve soups, wraps, salads, desserts, baked treats and wine with some of the menu items tying into certain characters and situations from the show. McClanahan's son is reportedly a partner in the venture and LaRue says Betty White, who played ditzy Rose Nylund on the series, is scheduled to be there at restaurant's opening night.
McLanahan is one of Hollywood's most-beloved actresses and with The Golden Girls being syndicated in 50 countries around the world, the restaurant could become a tourist draw for the neighborhood. Of course, we can't imagine Blanche Devereaux would mind any extra attention, as long as the place serves one hell of a slice of cheesecake.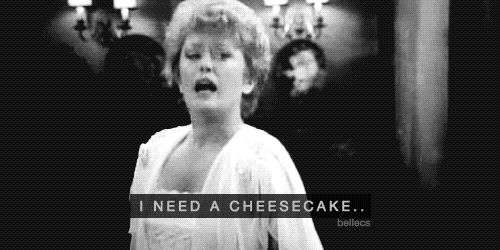 (Via Eater)