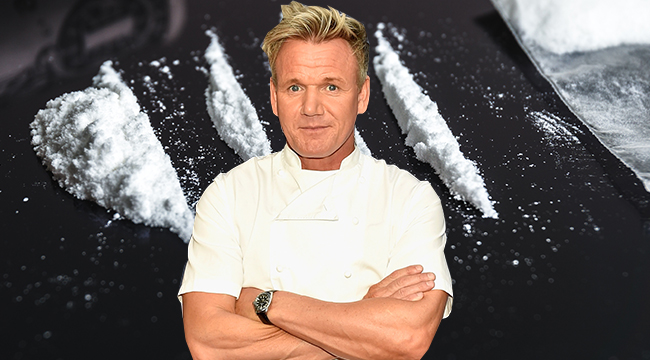 So popular TV Chef Gordon Ramsay was like, "I want to shine a light on restaurant workers' cocaine abuse," and British Chef Neil Rankin was all like, "LOL GTFOH."
"Hell's Kitchen" star Chef Ramsay's newest television show is slated to be an exposé on the apparent problem restaurant staffs have with drug abuse, namely, cocaine. The new ITV show, "Gordon Ramsay on Cocaine," will spill the beans on the industry's "dirty little secret," and it is safe to say the well-known Chef Rankin is not a fan.
Rankin blasted Ramsay on Facebook, calling Ramsay a "great chef" but "a terrible fucking ambassador" for the restaurant industry.
So far, two episodes of the show have already aired, but the first one in which Ramsay visits Colombia, the world's largest producer of cocaine, is what seemed to spark Rankin's initial rant, one that was followed up by an interview where he claims the restaurant industry has no bigger cocaine problem than Hollywood's or Wall Street or any other big name, fast-paced industry.
Rankin criticized Ramsay for focusing on what is, to Rankin, a smaller problem than sexism and bullying or other mistreatment of kitchen staff (of which he accuses Ramsay, who is known for his rudeness in the kitchen), and says Ramsay's time is better spent elsewhere.
Almost 2,000 people have liked Chef Rankin's Facebook rant, and it is yet to be seen if Chef Ramsay can take the heat, or, well, you know…