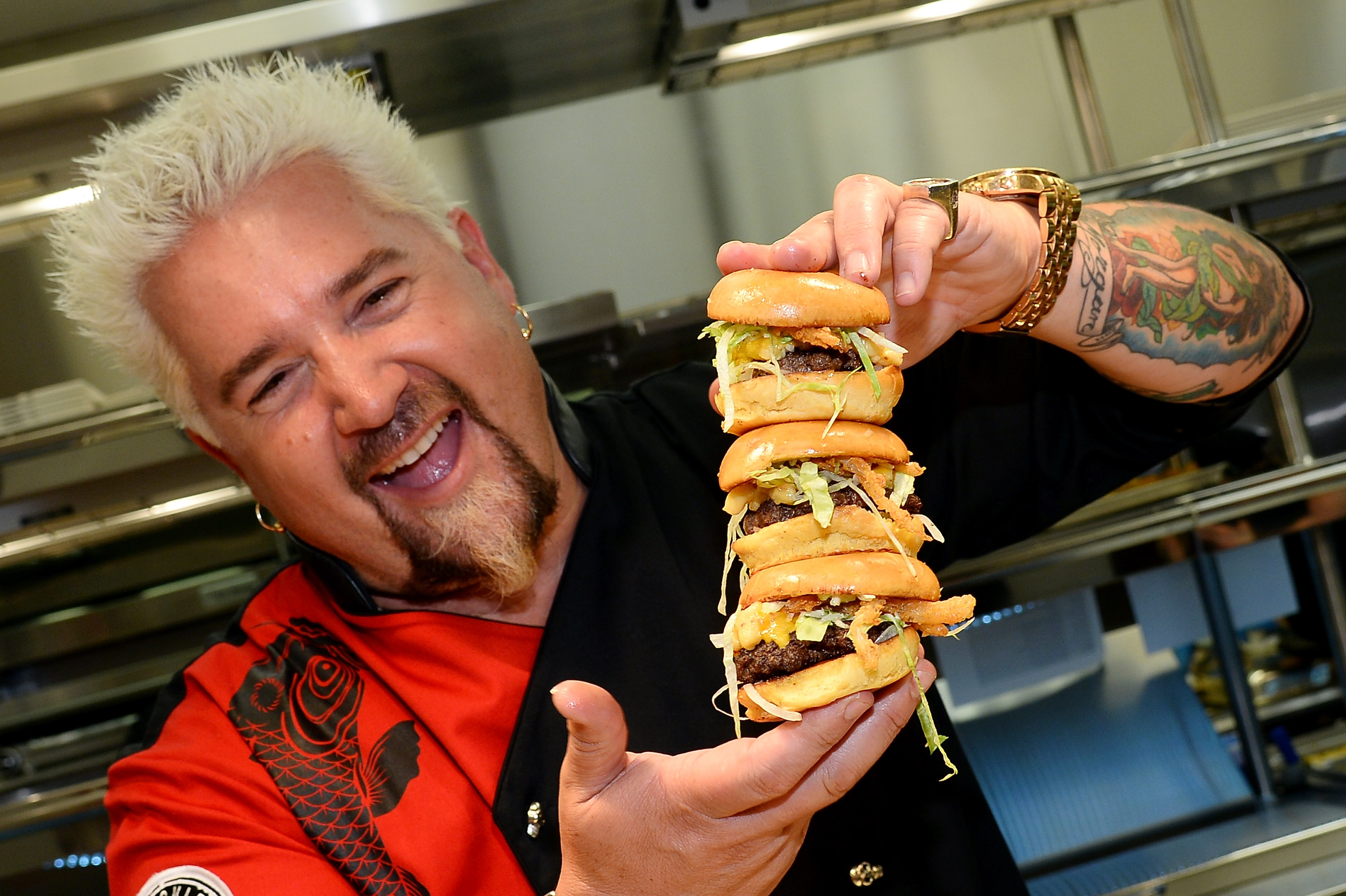 The first time I tried his chicken and waffles with chicken infused into the waffles I knew: I need more Guy Fieri in my life. I don't give AF about his bombastic ways. Food is supposed to be fun. There must plenty of people who second that emotion because this weekend, Guy Fieri enthusiasts will enjoy Fiericon at four New York bars.
The 2nd annual Fiericon is a Manhattan bar crawl that will start at The Hog Pit and end at Fieri's restaurant, Guy's American Kitchen and Bar — if guests can make it there after a long day of spiked hair and spiked drinks. While it's not mandatory, revelers are encouraged to dress like the famous chef as they travel from bar to bar, and the official Fiericon Web site provides Amazon links for them to acquire the essential blonde wig and goatee, genuine leather bracelets, flame short-sleeved button downs and more Fieri-esque clothing.
One of the event's organizers, 24-year-old David Gold, told the New York Post he decided to start the bar crawl after watching "Diners, Drive-Ins and Dives" with friends. He said, "Guy is one of the most hilarious and absurd human beings in the world. We just thought, it's kind of amazing that this guy can go through life dressing like that and talking like that, and we wondered what it would be like to do that for a day."
Tbh, same here.
The first Fiericon drew about 100 fans and an appearance from Fieri, himself. It is unclear whether the celebrity chef will attend this year, but a day full of good food, good drink, and bowling alley clothing sounds like fun either way.