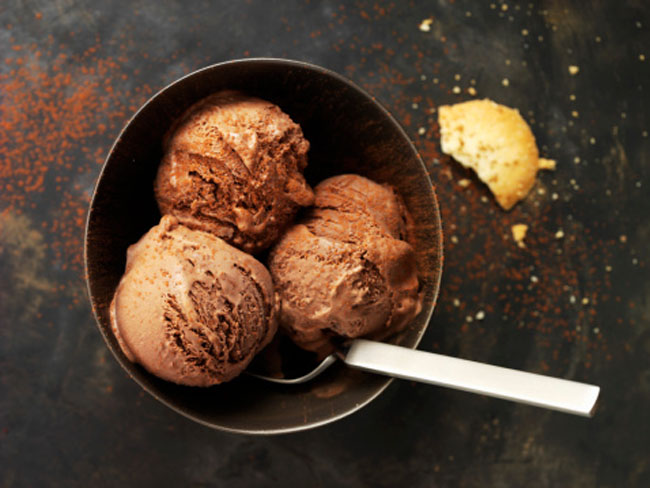 Free food is the best, whether it's taken from a dumpster or handed out as a means of buying back customers. And what's possibly even better than best? Free ice cream. Which you can get tomorrow. As long as there's a Häagen-Dazs within reasonable driving distance from you.
The deets: Tomorrow, May 10, between 4 p.m. and 8 p.m. local time, you'll be able to get a free scoop of ice cream as part of Häagen-Dazs' Free Cone Day. There's also a Twitter Ice Cream Social planned, where you'll be able to win EVEN MOAR FREE ICE CREAM. All you have to do to be a part of that magic is follow @HaagenDazs_US and @ResourcefulMom on Twitter and use the hashtag #HDFreeConeDay to share your "favorite ice cream moment."
Here's ours:

Or maybe:
Potentially:
Ice cream gifs are fun. And abundant.
This isn't the first year the ice cream company has given out free ice cream. Last year they served over 315,000 scoops on Free Cone Day. As Adam Hanson, President and General Manager of Häagen-Dazs Shoppe Company said in a statement, "We look forward to Free Cone Day all year. Not only is it a fun day where we are able to give back to our guests who support us year-round, it also means summer is right around the corner."

And, uh, we look forward to Free Cone Day, too. Because it means free ice cream, without having to resort to petty theft. And we can always get on board with free ice cream.
We know it's going to be hard to sleep tonight in anticipation of tomorrow's big event, but never fear! Häagen-Dazs put together an ice cream infographic for your perusal while you wait. Check it out below.