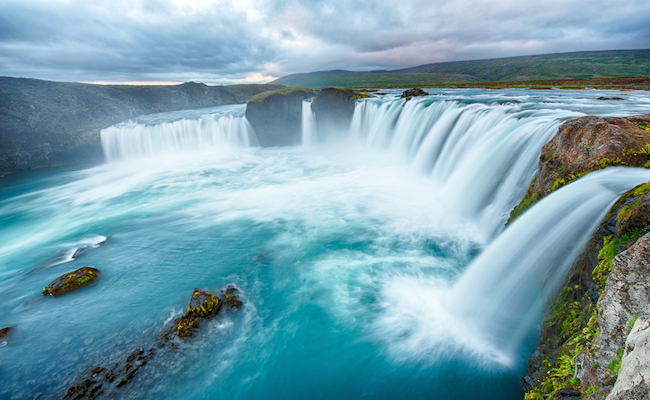 If you've been considering moving to Iceland ever since you found out it's the site of the next season of Game of Thrones, you're in luck! The Nordic island nation is offering free flights to British citizens planning to move to Iceland before October 1.
WOW Air is currently flying around Europe, fully refunding customers who've moved or are moving from the UK to Iceland. The budget airline, which serves London's Gatwick Airport, Bristol Airport, and Edinburgh Airport is completely covering the cost of a move for England's expats. Meanwhile, we're left wondering how an airline could possibly find the funds to offer free flights.

The process seems pretty simple. Anyone looking to have a ticket refunded is encouraged to email MovingToIceland@wow.is. The email should include booking reference, a photo of the customer's passport page, and evidence that they are moving, such as a lease agreement, university acceptance letter, or proof of employment. It sounds pretty straight forward, but that "moving to iceland @ wow" email address… seems kind of sketchy. On the other hand, what else would they call it?
Surprisingly, WOW Air's motivation for offering free flights has nothing to do with luring in more residents. WOW's CEO Skúli Mogensen told Travel and Leisure, "We wanted to show how hospital [sic] and welcoming Icelanders really are. This was a fun and different way to do that."
Damn, if that's not throwing shade, we don't know what is. But a free flight is a free flight, so throw all the shade you want! We're not complaining.
(Via Business Insider)