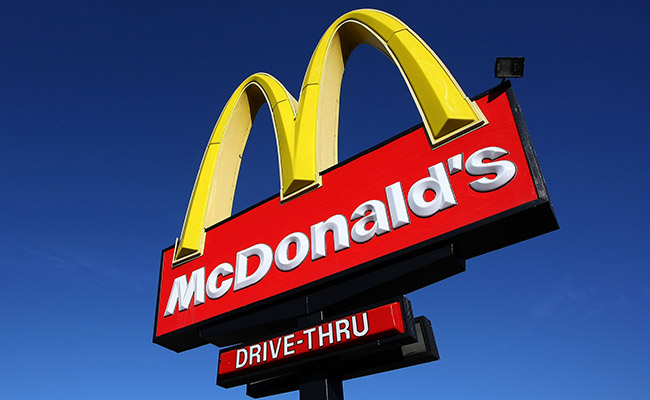 McDonald's is in some hot water with its fans this week. The chain, known for its secret sauce and world's most delicious fries, has been angering customers who ordered cheese sticks and were then served only the crunchy outer shell without any of the promised cheese inside. While to some of us just eating cheese skins sounds like a dream (kind of like only wanting to eat the breading off a 12-piece of KFC's crispy chicken), others are quite miffed that their cheese is empty on the inside. So much so that #wheresthecheese has become a legitimate hashtag that's sweeping Twitter off its feet and making those that were on their way to order some cheese sticks for lunch reconsider their options.

(Don't the sticks in the last tweet look like a nest full of baby birds crying out to be fed?)

Here's a theory as to why the cheese is missing:
In fact, according to at least one Twitter user, there's no way that the cheese stick could have kept its shape unless something had been inside it to begin with. Breading doesn't just stand up in a tube and therefore, you've got to either assume that the cheese was overcooked or that some McDonald's employee was just out there sucking cheese out of every stick before serving it got to patrons. If that's the case, though, you've got to admire their commitment.

And here's an explanation from someone who works at Mickey D's and wants you to know that it's not a lack of cheese that's the problem, it's an issue of quality control:
Of course, not everyone is freaking out about the cheese-less mozzarella sticks. Some people, in fact, are pretty damn chill about the whole thing:

McDonald's has confirmed that the cheese issue has only affected a small number of people and wants everyone to know that the cheese just leaks out sometimes, according to DigiDay. They're really sorry, but that hasn't stopped people who have been hurt by the bait-and-switch in the past from coming out of the woodwork:
Let's hope this person has finally gotten the closure they need:
A lack of cheese in their sticks may not be the only dairy problem McDonald's is having, however. According to one user who co-opted #wheresthecheese for their own use, justice needs to be served on their burgers, too.
Where's Batman when you need him?