Treats Family Restaurant and Ice Cream Parlor in Lonsdale, Minnesota seems like the nice type of family friendly place you can bring the kids for a quick, easy meal and some ice cream. As long as your family is not Muslim, that is, because Treats found themselves in some serious shit this week after people started noticing a sign out front of their establishment advertising their hours and such, which also stated: "MUSLIMS GET OUT." Hmm! That doesn't sound very family friendly to me!
Suffice to say, after a couple of people posted images of the sign to the restaurant's Yelp page, the business went viral and — as we've seen many, many times before — all crowd-sourced review hell broke loose. At the time of this writing, if you go to the Treats' Yelp page, you'll be shown an "Active Cleanup Alert," informing you that "this business recently made waves in the news, which often means that people come to this page to post their views." So before they disappear forever, we've collected some of the most scathing reviews left on the Treats' Yelp page, starting with the one star review from "Shadon G.," the Minneapolis local who started it all: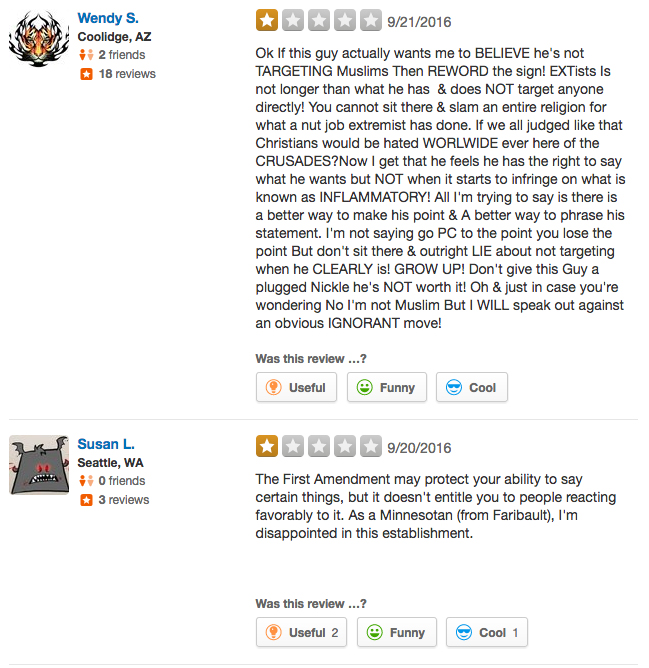 One thing's for sure, it's only a matter of time before Donald Trump drops in here on a campaign stop. Mmm, sweet, sweet xenophobic ice cream.
(Via CityPaper)