Napa Valley. It's a destination long romanticized thanks in part to its picture-perfect boutique hotels, farm-to-table restaurants, and of course, never ending supply of wine. Just drive the Valley's roads — which twist and turn through low-lying hills — and it's easy to see the appeal. Row after row of grape vines blur together and disappear into the distance.
While afternoons can easily be spent jumping from tasting room to tasting room, Napa Valley is a 24-hour-a-day sensory experience. In the morning, a calming fog tends to linger in the hills' nooks and crannies — and at night, it's dark and quiet and the air is crisp and fresh (cap the evening with a final glass of red and you'll be sure to sleep like a baby).
It is, for those in the region and those willing to travel, the perfect spot to indulge in the finer things and reconnect to the simple things.
How To Get Around
If you're flying in, San Francisco and San Jose International Airports are each about two hours away; Oakland and Sacramento International Airports about 1.5 (all travel times depend on traffic and where in the Valley you're headed).
Or if you live in one of these cities, you've also got non-stop flights into nearby Sonoma County Airport. Choose whichever you can get to for less and whichever has the best prices on rental cars.
On my trip, I flew into San Francisco and got hooked up with a Chevrolet Bolt EV for the weekend. With an EPA-estimated 238 mile range (which is second only to a Tesla), I could have driven all weekend on a single charge — but charged it for fun in one of those special, electric vehicle parking spots. Also important to note: driving it was like driving a golf cart on steroids, but one that rides silky smooth, goes from 0-60 in 6.5 seconds and comes with Apple CarPlay.
Seriously, it's got some surprising zip, and simply put, was downright fun to navigate — especially on Napa Valley's winding roads.

Where To Stay
Splurge – There are a few luxury hotels in Napa Valley that, on their own, make a trip here worth it. My pick is Calistoga Ranch, an Auberge Resort​ (pictured above). Secluded on 157 acres of rugged, oak and redwood-covered hills in the far northern part of Napa Valley, Calistoga Ranch is comprised of 50 freestanding guest lodges, each with separate master suite and living room buildings connected by a covered outdoor living space.
The best feature, however, is each lodge's large outdoor shower. The property also has a small network of private hiking trails, great for a morning or evening stroll.
Boutique – For a memorable stay without totally breaking the bank, try one of Napa Valley's boutique hotels. In downtown Yountville, the Valley's best known small town, there's Hotel Yountville. With its small, European village vibe, it's good for those seeking an intimate hotel for a romantic escape. Also in Yountville, there's the stylish, 20-room North Block Hotel, which includes a daily continental breakfast.
Further south, and a three-block walk from downtown Napa (the Valley's namesake town), there's the White House Inn. The historic, 17-room hotel has been around for years, making it a classic, and recently underwent a major renovation.
Get The Job Done – If you're visiting Napa Valley solely for the wine and food and just need a place to rest your head at night, check out the 17-room Calistoga Inn, Restaurant & Brewery. Rooms are clean and simple with queen beds and a sink, but all share two, crisp, subway-tiled communal bathrooms and shower rooms.
A big positive: right downstairs you'll find Napa Valley Brewing Company, the Valley's first craft brewery — which opened in 1987. If having your own bathroom is a must, check out Ivy Hotel, it's clean, well-run and near downtown Napa.
Where To Eat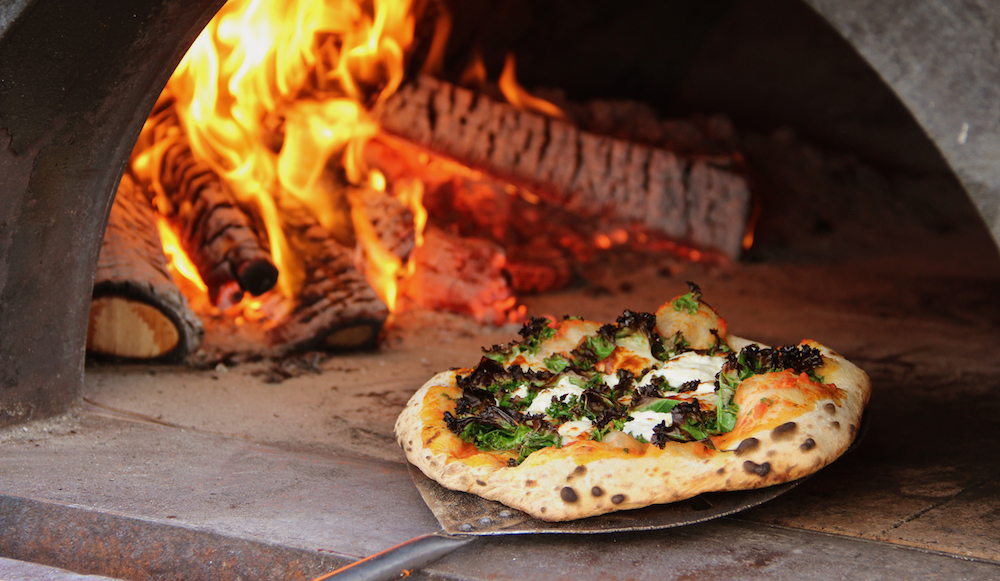 Home to seven Michelin stared restaurants, Napa Valley is one of the world's preeminent culinary destinations. The most famous of the seven with three Michelin stars (the highest number of stars a restaurant can be awarded), is food titan Thomas Keller's The French Laundry. Getting a reservation, however, can be challenging and the prix fixe tasting menu currently costs $310 per person (better start saving up). Just down the road, also in Yountville and also the creation of Thomas Keller, try the one Michelin stared and more affordable (comparatively) à la carte menu at french restaurant, Bouchon.
Not Michelin stared but still delicious is Farmstead at Long Meadow Ranch. This popular spot is housed in a renovated barn and known for their grass-fed beef, lamb and organic produce which are sourced from their namesake ranch. If you find yourself in Downtown Napa, head to Oxbow Public Market, a collection of mostly local food purveyors under one roof. While there, stop by Hog Island Oyster Co. for some Northern California-sourced seafood or Gott's Roadside for a juicy burger, onion rings and milkshake.
Back in Yountville, laid-back yet stylish Redd Wood is an excellent choice for a dinner of pastas and beautiful wood-fired pizzas. Just don't forget to start with their signature charcuterie.
Where To Drink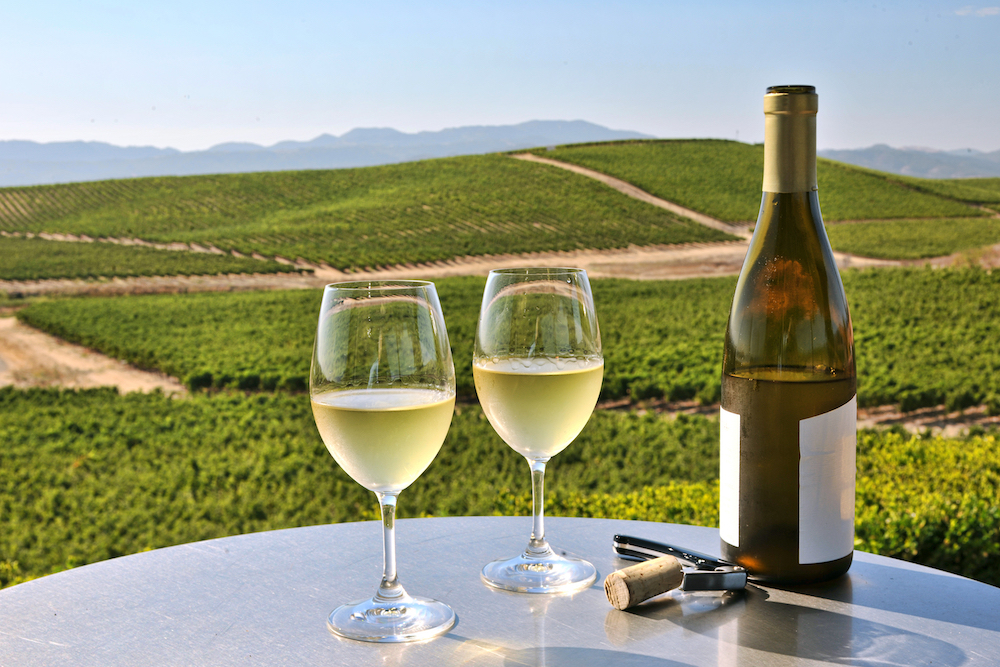 There are over 400 wineries in Napa Valley and choosing which to visit can be difficult. There is one, however, that is entirely unlike any other — Raymond Vineyards. Wacky, colorful and over-the-top, this winery is owned by an eccentric French millionaire and gives off a Willy Wonka meets Alice In Wonderland meets underground European rave vibe. While a tasting will give you a glimpse into the winery, for $125 person you can partake in their Winemaker for a Day program where you'll learn to blend you own bottle of wine in their mad scienist-esque laboratory (pictured below).
Other stand out and scenic vineyards to visit and taste wine at include design-forward and hilltop Nine Suns, Castello di Amorosa, with its authentically built, 13th century-inspired castle that'll make you feel like you're in Europe (pictured below), the oldest continually operating vineyard in California and one of Napa Valley's most visited, Beringer, and the tranquil Chappellet Vineyards with its beautiful hillside location overlooking Lake Hennessey.
Pro tip #1: be sure to visit each vineyard's website in advance of your trip as many (including some mentioned here), require a reservation to visit and taste wine. During busy summer months, especially if visiting on weekends, you may need to make a reservation several weeks in advance.
Pro Tip #2: Don't drink and drive. There are plenty of tour companies you can pay to drive you around — or just designate a driver. Also, this shouldn't have to be a "pro tip."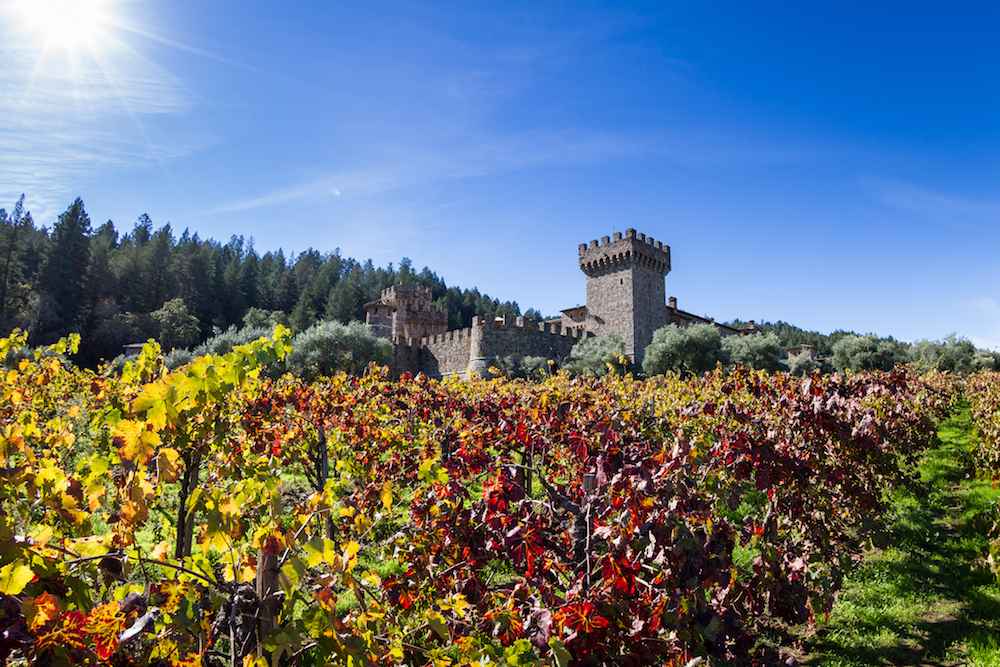 If you ever tire of wine and find yourself craving a beer, Fieldwork Brewing Co. at Oxbow Public Market can remedy that — as can Carneros Brewing Company, which is located in between the towns of Sonoma and Napa and best visited while passing by on your way back to the airport. To really leave the wine behind, head to locals' favorite dive bar Susie's, in the town of Calistoga, for a beer, cocktail and live music.