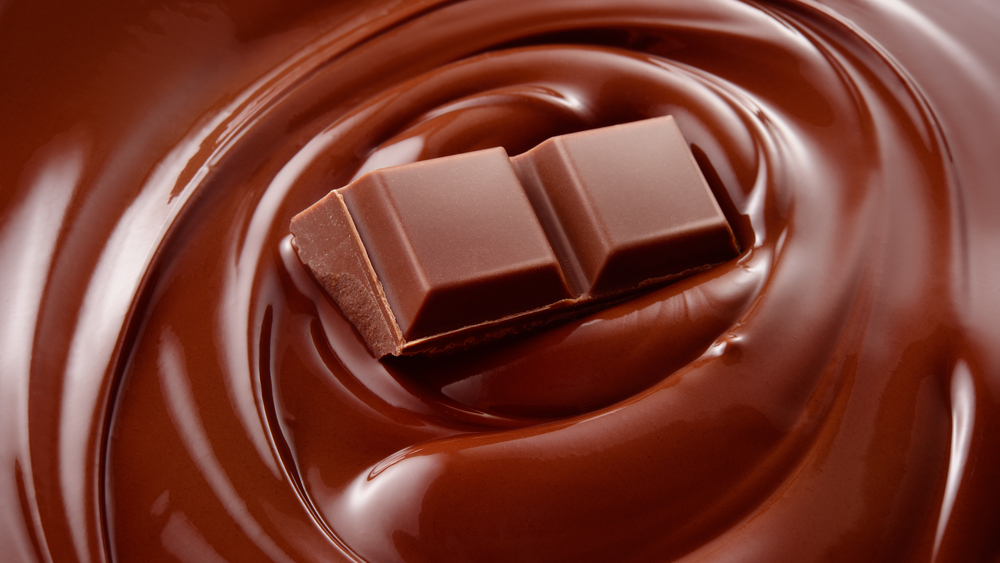 It should come as no surprise that many candy-related food holidays can be found at the end of October. The 30th is National Candy Corn Day and Halloween is National Caramel Apple Day. But, today might be the most important day of all. That's because today is National Chocolate Day. If it wasn't for chocolate, most of our favorite treats would be lacking quite a bit. What would be a peanut butter cup be without the outer layer of chocolate? If M & M's were just a hard candy shell without anything inside, would we still down them by the bag full? It seems highly unlikely. Chocolate makes the sweets world go round.
Since it's such a special day, retailers all across the country are running specials. Check them out below.
Amber Lyn, makers of finely-crafted sugar free chocolate, is offering customers 15% off any purchase when they use the coupon code "ICRAVE2016".
If you spend more than $59.95 at the online chocolate retailer, you'll be treated to free ground shipping. Which… is that a deal? We're so chocolate drunk we'll shout it out anyway.
Buy two or more items from Nashville-based Colt's Chocolates and get 10% off using the coupon code "BUY2SAVE10%". On top that, you'll also receive a free bag of mint marshmallows.
If you're around Austin, Texas today, visit Delysia Chocolatier's culinary center to enjoy a complimentary chocolate tasting.
Use the coupon code "nuts" to get 10% off any nut-based orders.
Celebrate National Chocolate Day by visiting Fannie May's website and buying your favorite chocolate treats. You can get 15% off everything on the site buy using coupon code "49963".
Instead of the usual Tootsie Rolls and Jolly Ranchers, give trick-or-treaters Ghirardelli products this year as they are are currently 20% off on the site.
To celebrate the holiday, Godiva is offering a slew of deals based on how much you spend. This includes: 15% off orders of $25 or more, 20% off orders of $50 or more, and free shipping on orders over $60.
Celebrate the holiday by indulging in Hershey's products like Reese's Peanut Butter Cups and Hershey's Kisses while saving 10% by using the coupon code "HERSHEYSAVE" at check out.
Brooklyn-based JoMart Chocolate is celebrating the holiday by offering customers $10 off their purchase when they use the coupon code "SWEET".
The world-famous chocolatier is running a few deals today. Buy 3 chocolate bars and get 1 free, buy 5 chocolate bars and get 2 free, and free cold-pack shipping on orders of $75 or more using the promo code "FREESHIP75".
Rocky Mountain Chocolate Factory
Visit any Rocky Mountain Chocolate Factory location or visit the website to get 10% off any purchase using the coupon code "RMN10". The company is also offering 30% "Grab Bag Category" items under $10 if you use the promo code "GrabBag".
Visit the chocolate company's website and get free shipping on orders of $25 or more. On top of that, you'll get 20% off your first purchase if you register your email address.

In celebration of National Chocolate Day, Shari's Berries is offering 20% off of the best selling chocolates by entering the promo code "CHOCOLATE20" at checkout.