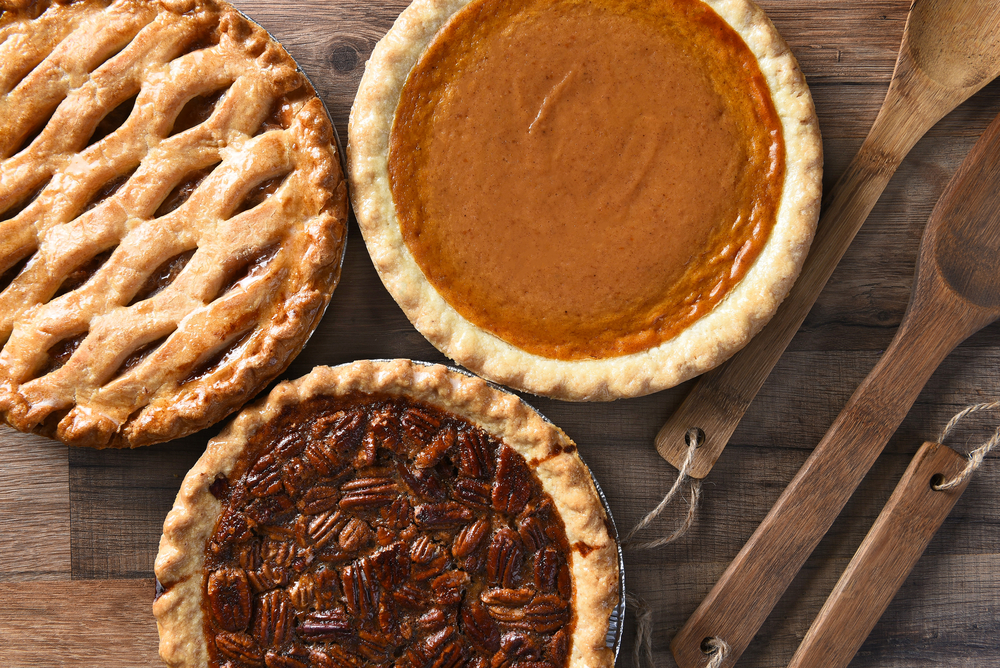 We're not breaking any news when we say that pie is amazing. This combination of sweet ingredients (and sometimes savory ingredients) and flaky, buttery crust is the perfect end (or middle) of any meal. This delicious bit of culinary alchemy has been around for almost as long as desserts have existed — with its origins being traced all the way back to ancient Greece.
Pie is so great, in fact, that it even gets its own day (not to be confused with Pi Day in March) and that day just so happens to be today. Restaurants and bakeries all over the country are celebrating this important holiday with great deals. Some are even giving away free slices of ooey, gooey pie.
You can find all the deals below and check back throughout the day as more are added.
Visit your neighborhood Bob Evans restaurant and get a free slice of pie with the purchase of an adult entrée when you use coupon code 0759002558.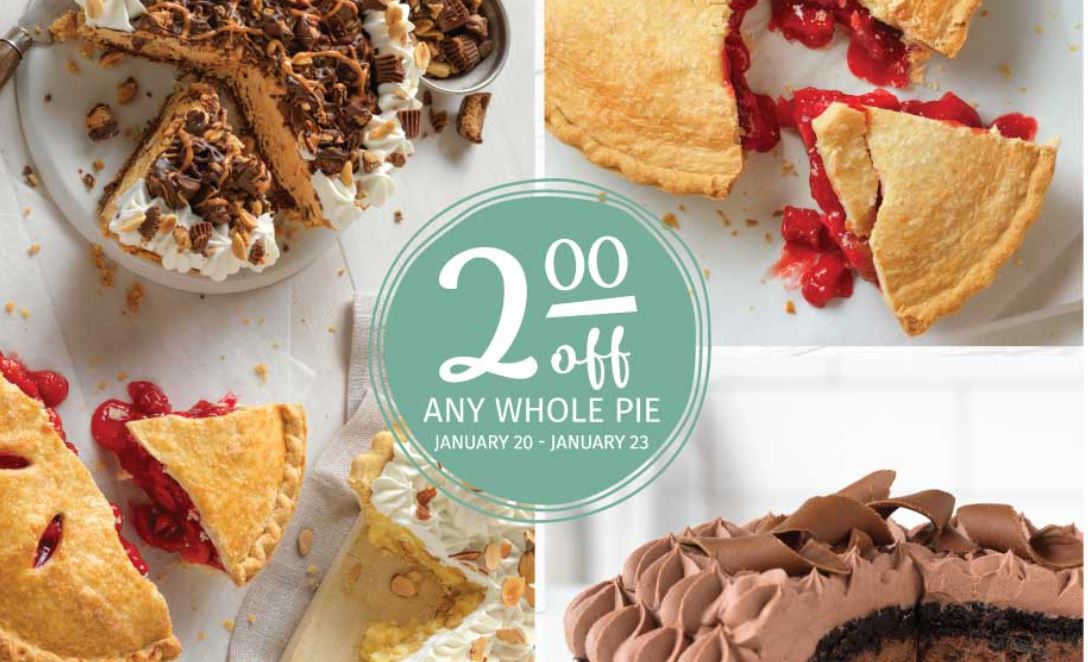 Visit a participating Bakers Square location to get $2 off any whole pie to celebrate National Pie Day.
The chain restaurant with locations in Ohio, Pennsylvania, and West Virginia is celebrating the holiday by offering customers $1 off a whole pie when they use the coupon code "GobbleGobble".
If you happen to be in Albuquerque, New Mexico today, you can stop by any Flying Star Café location to get $3 off slices of pie.
The Michigan-based bakery is offering customers a free slice of pie with any purchase on National Pie Day.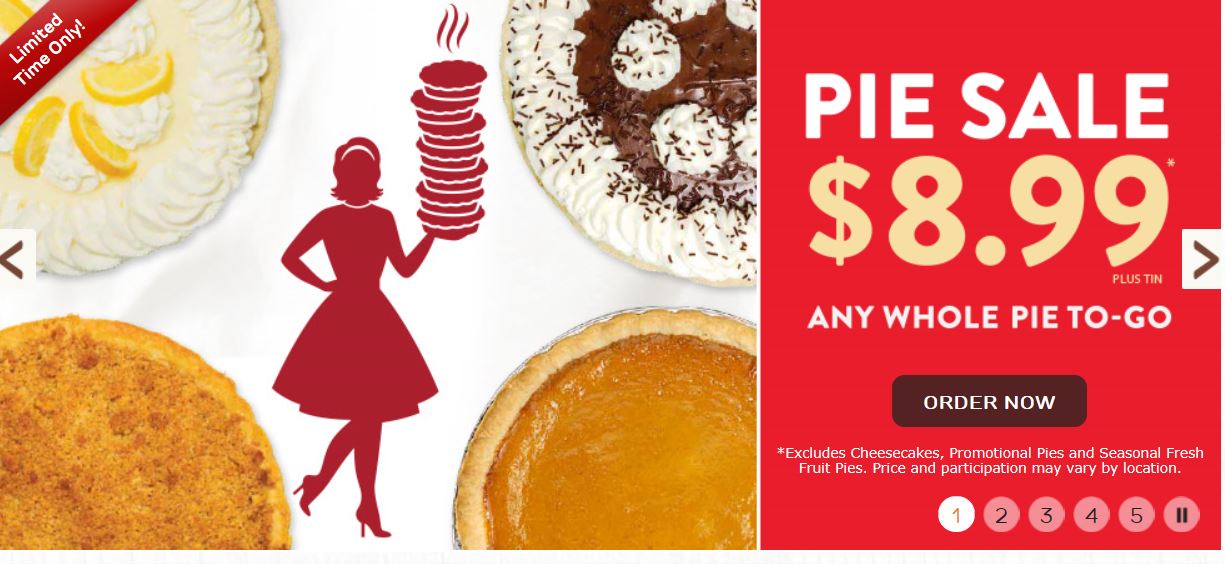 Visit any Marie Callender's location to get a whole pie for only $8.99 and a free slice of pie with the purchase of any entrée.
Stop by one of the 5 locations of this Dallas-area chain to get a free slice of "Mile High Pie".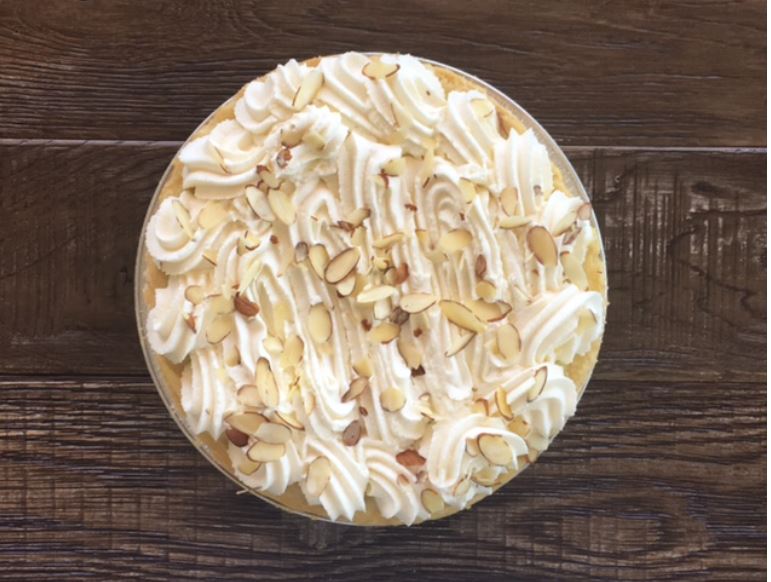 To celebrate National Pie Day, the Southern California-chain is offering customers strawberry and rhubarb pies for $7.99 and peanut butter fudge pies for only $13.99.