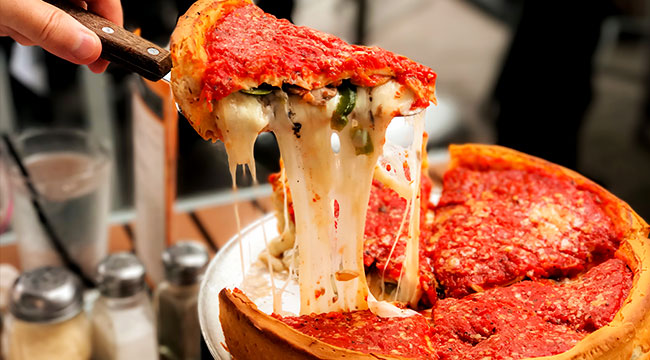 If you poll random Americans on their all-time favorite comfort foods, you'll probably see the usual suspects like cheeseburgers, pasta, and fried chicken at the top of most lists. But, no list is complete without pizza. The (usually) round, oven-baked, cheesy, saucy, (sometimes) pepperoni-covered treat is the ultimate comfort food. The GOAT.
It's also probably the most customizable food ever created. Maybe you order your pizza with pineapple and ham. Nobody (except the President of Iceland) will look down on you. Perhaps you enjoy white pizza with broccoli and peppers or your basic cheese and pepperoni. You can mix and match as you like and you can do it for cheap today. That's because today (February 9th) is National Pizza Day and restaurants all over the country are offering deals and freebies. Check them all out below.
Baskin-Robbins is getting into the National Pizza Day spirit by giving away free samples of its ice cream Polar Pizza from 3pm-7pm at participating stores.
Stop by any California Pizza Kitchen location to try its cauliflower crust at no additional cost. After today, it will cost you $2.50 extra.
Visit your neighborhood Domino's to get any two (or more) items for only $5.99. These include: stuffed cheesy bread, medium two-topping pizza, oven baked sandwiches, and more.
The pizza chain is celebrating its love of the classic dish with specials at its Las Vegas location. Guests can enjoy a buy-one-get-one-free large slice of pizza from the to-go window.
Get $5 off orders of $25 or more at participating locations when you use promo code "deepdish".
To celebrate the holiday, Godfather's Pizza is offering two large one-topping pizzas for $22 or a medium one-topping pizza for only $3.99 when you purchase a large specialty pizza.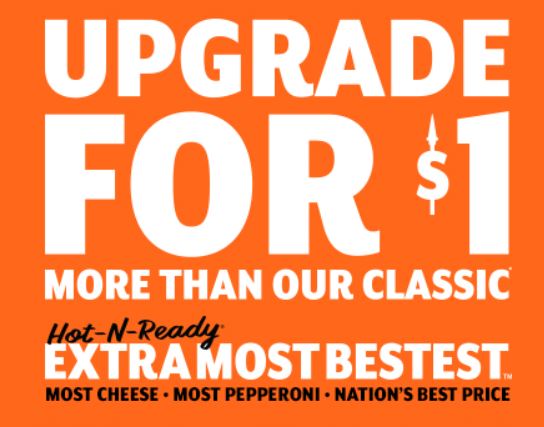 Upgrade your pizza past just the classic and get extra cheese and pepperoni for only $1.
Use coupon code "40PIZZA" to take 40% off your online order. You can also get a dual layer large or pan pepperoni pizza for only $10.
To celebrate National Pizza Day, Papa Murphy's is giving customers $2 off any large pizza or $3 off any family-size pizza.
This Latin-inspired pizza chain based in Texas is celebrating the holiday by giving customers any large specialty pizza for only $5.99.
To celebrate the holiday, Pilot Flying J is giving away free slices of pizza. All you need to do to get your slice is download the mPilot app and redeem the free slice offer.
Hut Rewards members get 30% off menu-priced pizza and everyone else can get a medium two-topping pizza (with the purchase of two or more) for only $5.99.
Use promo code "PIZZA" to get $10 off your order of its Real Good Pizzas to celebrate National Pizza Day.
Visit any participating Round Table location between 2pm-5pm and get a free personal pan pizza when you purchase any Pepsi product.