BLOODY MARY RECIPES FURTHER DOWN THE POST! 
With Christmas well and truly over, our livers have had time to repair from holiday cocktail debauchery. You know what that means, right? It's time to start planning for New Years Eve, which, short of Repeal Day, is arguably the most booze-happy holiday of them all. Whether you're looking for a traditional drink to ring in 2016, or a new twist to start off the new year, we hope you'll find something here to share with friends, family, and that person you're going to kiss or dodge with a side-hug by the time the ball drops.
Sparkling Boulevardier — by Trisha Antonsen for Drizly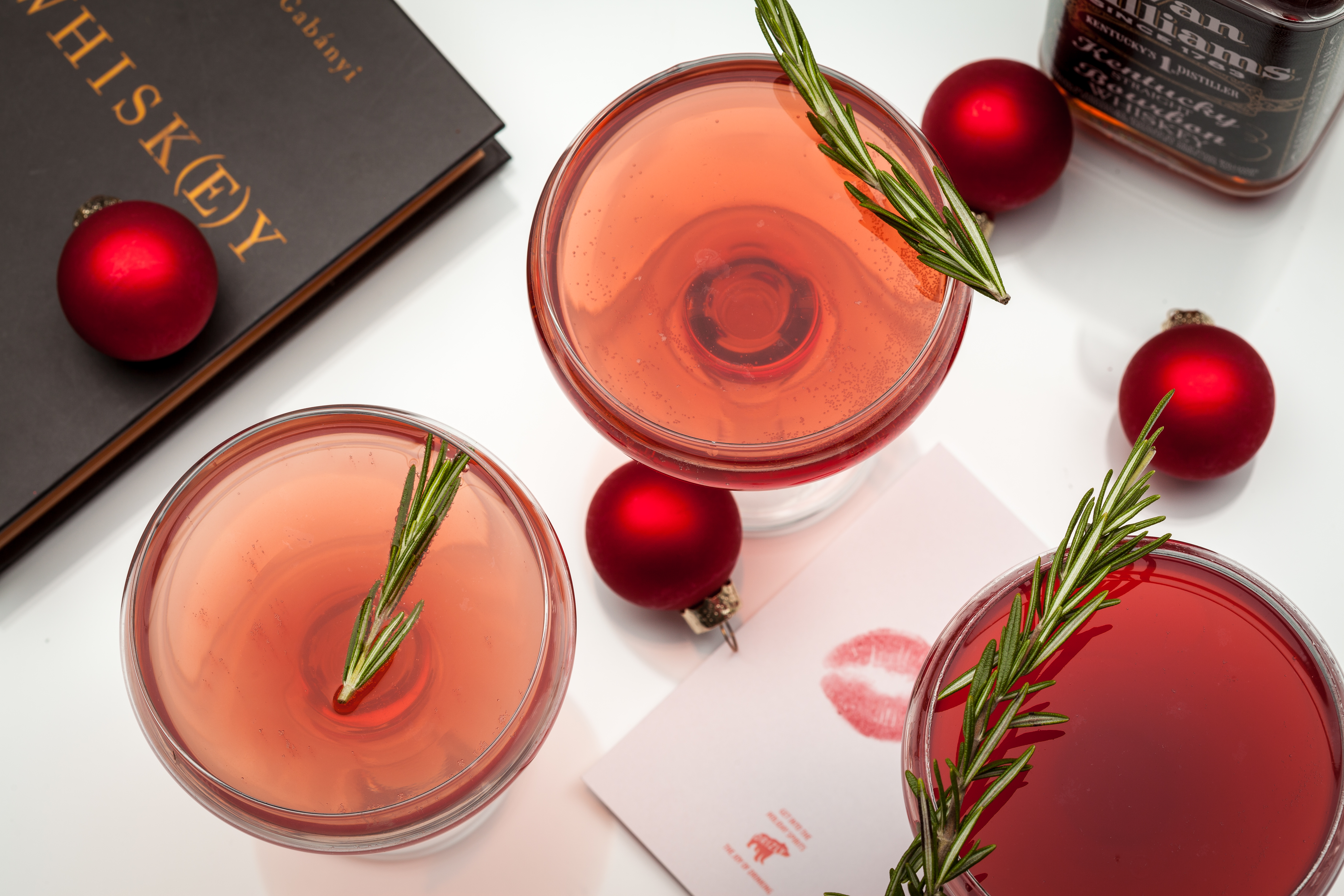 Drizly

A classic cocktail that, like you, is getting all dressed up for the big evening. Antonsen, Drizly's Chief Cocktail Officer, reminds the traditionalists that they can swap out the rosemary for a Luxardo cherry.
Ingredients:
1 oz dry sparkling wine
1 oz rye whiskey
1 oz Campari
1 oz sweet vermouth
fresh rosemary garnish
Directions:
In a mixing glass with ice, add rye whiskey, Campari, and sweet vermouth.
Strain into a classic cocktail glass and top with sparkling wine.
Garnish with rosemary.
Pear and Ginger Sparkler — by Trisha Antonsen for Drizly

If you're starting your holiday with brunch, Antonsen recommends this fresh take on the mimosa.
Ingredients:
4 oz dry sparkling wine or brut champagne
1 1/2 oz pear juice
1/2 oz Domaine de Canton ginger liqueur
Directions:
In a champagne glass, combine Domaine de Canton and sparkling wine. Top with pear juice.
Raspberry Mule — by Trisha Antonsen for Drizly

Antonsen shares a bright, festive, raspberry riff on the popular Moscow Mule.
Ingredients:
2 oz vodka
1 oz Chambord
1/2 oz lime juice
ginger beer
lime juice
Directions:
In a collins glass with ice, combine vodka, Chambord, and lime juice.
Top with ginger beer and garnish with mint and lime. Stir gently with straw before enjoying.
Pom Holiday Sparkler — by Trisha Antonsen for Drizly
"The colors are bright and merry and the bubbles make any party pop," says Antonsen of this sweet and simple sparkler.