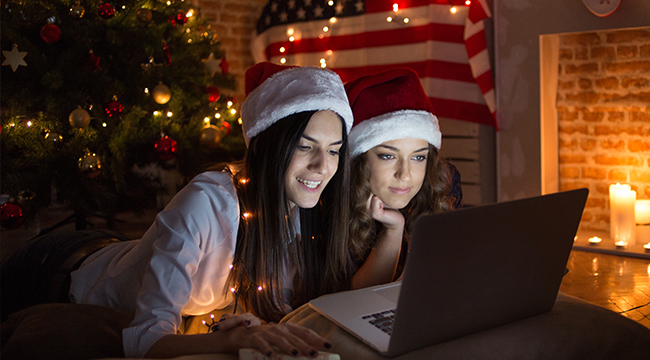 Christmas is rapidly approaching, and if you have been busy like us with year end work or travel, you may now be realizing (in a blind panic) that you don't have very much time left to secure dope gifts for your girlfriend or wife! We're under a week away, fam. This is serious (Ahhhhh!). Not to worry though, there is still plenty of time (in our miraculously connected world) to order some amazing gifts for her and still have them delivered in time for your Christmas celebrations.
So here's what we did this year, rather than troll online for new gifts, we decided to look at our top recommendations from the month, and figure out what you can still order in time. These aren't cast-offs we found in the deepest recesses of Amazon, these are gifts from our trusted gift guides that we suggested because they're fabulous. And there's still time to order any of them.
A Vintage National Park Poster
$35.00
We can't get enough of Vintage National Park posters and it's a great gift for the other half of your couple if you love road-tripping it to some of our country's greatest natural treasures. Stylish, thoughtful, and inspiring, these posters will remind her of the good times. And even though you're running on the late side of things, they offer three day shipping for $19.95
For more NPS designs with more of a retro-artsy feel, check these posters from the Fifty-Nine Parks project.
Check out more gifts to remind her of your greatest adventures here.
Apple iPad Pro (11-inch)

$524.99
If being late on the gift front has left you guilty enough to make a bigger financial investment for her under the tree, the new iPad Pro is an awesome bit of tech that will leave her smiling. It has amazing photo editing software and its A12x bionic chip is top notch! It's fast, sleek, and just flashy enough that she'll think you've been saving for it for months.
And check out more gifts for her if she's a techhead.
Mixology Bartender Kit
$70.87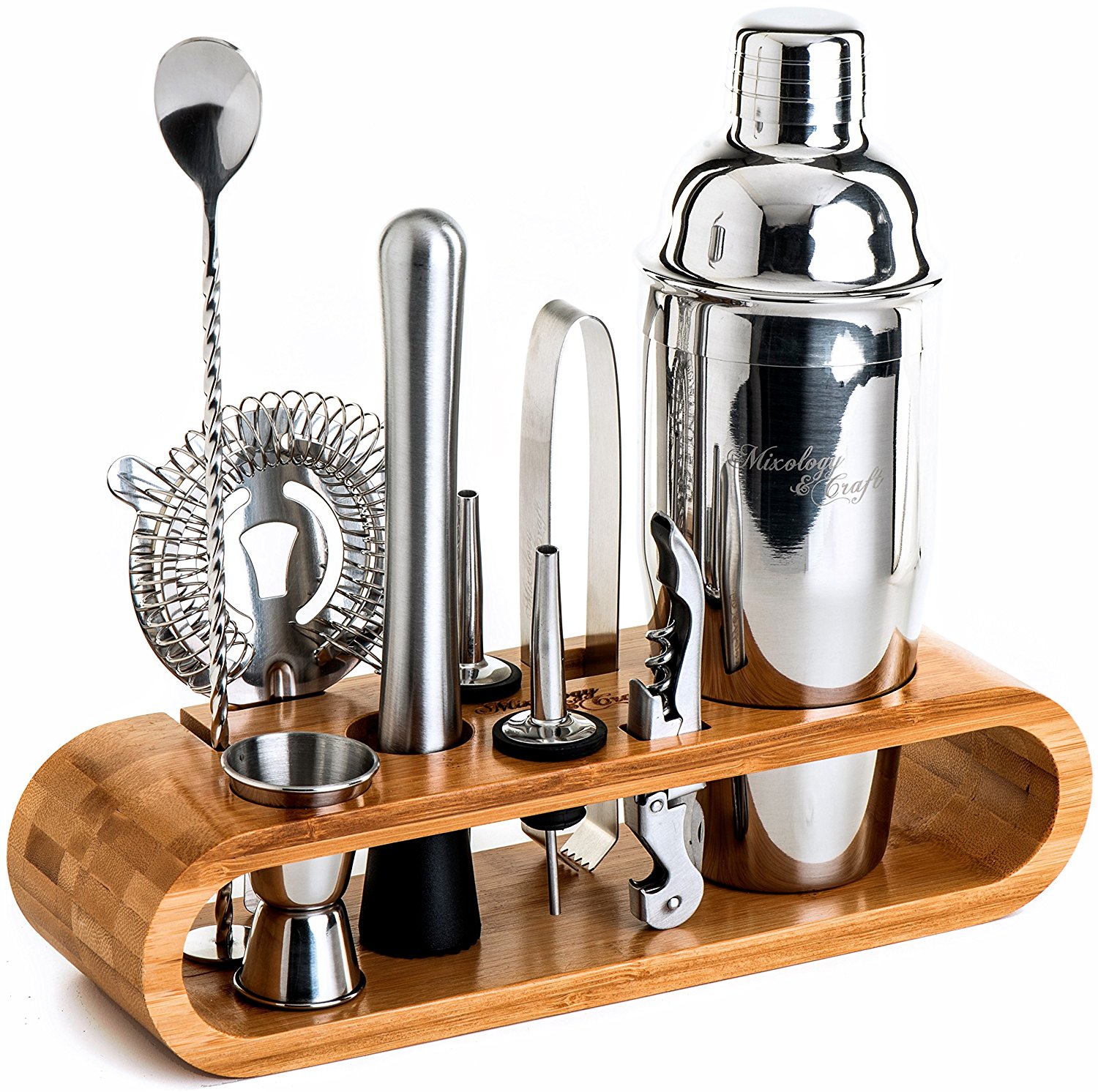 If she loves entertaining, this beautiful cocktail kit will have her swooning. The mid-century vibe is so much sleeker than other kits you can find, and you'll have a blast testing it out Christmas night.
Get it here on Amazon, and it can be here tomorrow.
And check out more gifts if she loves cocktails here.

New sheets
$150
https://www.instagram.com/p/Bq4m9Shg3jh/
Better sheets will up her sleeping game immensely and thus, make her life better. It's a thoughtful present that will improve so many things (and bonus that if you stay over a lot — it's pretty nice for you too). This is a lovely last-minute gift to throw under the tree that won't feel last minute at all.
Buy Brooklinen's 480 thread count sheets on Amazon (You'll have to pay for expedited shipping on this one).
And check out more practical gifts that are still fun.
A nice spice set
$130.00
If she loves to cook, this nicer spice set will be an amazing life addition! Plus, we totally dig the look of this. And these jars are magnetic, meaning they can sit on her fridge and don't need to be spilling on the counter or cabinet. Any cook would be excited to receive this set!
Buy it here on Amazon and have it tomorrow.
Check out more gifts if she loves to cook here.
A great camera
$199
This Panasonic camera (the Lumiz ZS50) is just such a great camera for the price point and takes pictures that are of a quality of a much pricier piece of equipment. If she doesn't have a nice camera yet and loves to travel, she needs one. And while eventually she'd probably upgrade, this is one of the best and most compact cameras to start with as a beginner — it's a gift she'll adore.
You'll have to do expedited shipping on Amazon for this one. Buy here.
For more gifts if she loves to travel, check the guide here.
A bathtub tray to make nights more relaxing.
$44.99
If she love a glass of wine and reading in the bath and doesn't already have a bathtub tray, this is a must-give. It's seriously life changing to not have to reach for wine on the floor or get your book all sudsy. And because it's more of a fun, relaxing gift, the lower price tag can't take away how thoughtful it is. So put it in your cart and click buy. This is a winner and it can be delivered from Amazon by Friday.
Buy it here.
Check out more great gifts for under $50 here.
A projector for romantic outdoor movie nights
$134.99
An outdoor movie projector will lead to tons of great experiences and date nights that feel special even when they're at home. Movies projected in your yard or while camping suddenly make throwing a blanket on the ground and a cheap bottle of wine feel like an elevated experience. Plus, there's no one to shine a flashlight on you when you start making out. You can still get this by Friday on Amazon.
Buy one here.
Check out more gifts for movie lovers here