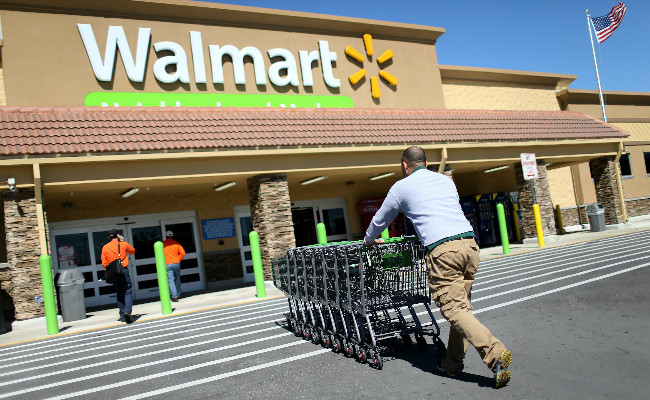 We've said it before and we'll say it again, wasting food is an enormously regrettable waste of time. Celebrities like John Oliver and Beyonce have tried their best to reduce the 40 percent of wasted produce in the United States, but now a much bigger "celebrity" is being called to action. A petition to end food waste by introducing "ugly" produce at Walmart has hit the interwebs and it's gaining serious momentum.
The petition emphasizes the irony of a very rich United States in which 48 million Americans don't know where their next meal will come from. Even more shocking is the alarming rate at which we throw away perfectly good produce. As the petition points out, 26 percent of all produce is tossed before it hits shelves due to cosmetic standards. A nutritionist who co-started the petition says this fruit is not only perfectly good, but could have MORE flavor than the "perfect" produce.
Jordan Figueiredo and Stefanie Sacks have already convinced Whole Foods to give the ugly produce movement a try and now they're setting their sights even higher. They're encouraging Walmart – with 4,200 stores nationwide – to follow in the footsteps of supermarkets in France, Australia, and Canada where "imperfect" produce is not only less expensive, but increases store traffic and total sales.
Walmart has the chance to make a huge impact. More than four out of five Americans are produce-deficient, and Walmart could become the ugly produce hero by putting cosmetically challenged fruits and veggies on display. By combining clever educational and marketing strategies like this "Wonky Mr. Potato Head" with perfectly healthy, wonky produce, Walmart could really make a difference.
(Via Change.org)