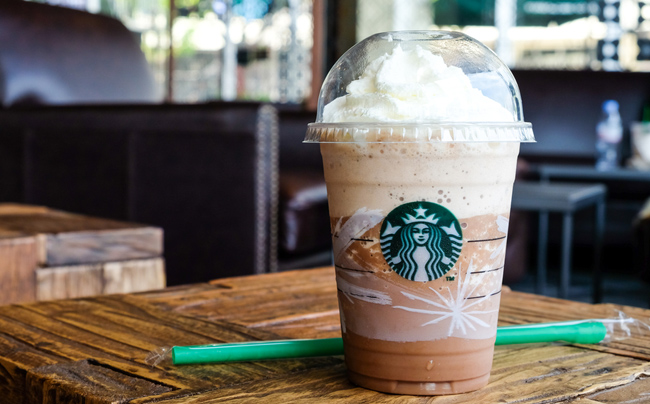 Bad news for fans of fake chemical pumpkin flavoring — as it's the time of year when we're about to inundated with pumpkin spice everything — because when Starbucks and Panera Bread release their seasonal pumpkin beverages this fall, they're going au naturale. Beginning September 9 at Panera and a TBD date at Starbucks, you'll be able to order pumpkin lattes made with real pumpkin. Real pumpkin that grew out of the ground! What a time to be alive.
Starbucks Corp. said Monday its version of the concoction this year will be made with real pumpkin, and without caramel coloring. The change comes after blogger Vani Hari, known as the Food Babe, criticized Starbucks last year for the drink's ingredients and its lack of transparency around the issue.

Panera meanwhile, also said its pumpkin spice latte this year will be made "entirely without artificial colors, flavors, sweeteners, preservatives or high fructose corn syrup."
Panera is offering samples of their new pumpkin spice lattes in Seattle on Tuesday, right across the street from the original Starbucks location in Pike Place Market, which sounds like shots fired to me. How many casualties this pumpkin spice war will leave in its wake by the time December rolls around is anyone's best guess.
(Via Yahoo!)