The most important day of the NFL season has finally arrived. Today is the Super Bowl — a matchup of the best of the best, when Tom Brady and the Patriots take on Nick Foles and the Philadelphia Eagles. Football fans all across the country will be descending on bars and restaurants or attending gatherings with friends and family. If you're a fan of one of the teams, the game has even more meaning.
Many of us don't care about the game at all. We just enjoy delicious, cheesy snacks and humorous (sometimes heartwarming) commercials and over-the-top halftime shows (or the Puppy Bowl). For these people, the thought of spending all day cooking for friends and family seems like less fun than a blindside hit from James Harrison. Luckily, there's a better way. Restaurants all across the country are offering Super Bowl deals designed to make the game itself the only stress you'll feel all day. Check them out below.
To make your Super Bowl party that much more amazing, Buffalo Wild Wings is offering takeout packs containing 50 wings, 1 appetizer, and 1 side for only $87.99. Just make sure to preorder.
Don't have a Super Bowl party to attend this year? Stop by your local Dave and Busters will showing the game and offering customers $5 appetizers all day long.
The popular pizza chain is offering 2-topping pizzas (when you order two or more) for $5.99. You can also get a 3-topping pizza for only $7.99 when you carry it out.
Hooters is offering a boneless wings deals for the Super Bowl. Visit your local Hooters location to get 50 boneless wings for only $39.99. If you don't want to dine-in, you can purchase a Baja Bundle Party Pack that contains 50 wings, sliders, and sides for only $120.
The Italian-food chain is offering a Pasta Bar deal for the Super Bowl. For only $125, you can get 2 different varieties of cooked pasta, 3 different meats, 3 sauces, a dinner salad, and lemon cookies.
Spend $15 or more during the week of the Super Bowl and get a free pizza the day after the big game using online promo code SUPERBOWL52.
Pizza Hut is doing things a little different this year. Instead of offering a bunch of deals, they are going to give everyone a free pizza. The only stipulation is that you have to sign up for the Hut Rewards Program and you only get your pizza if someone breaks the record for fastest touchdown in a Super Bowl. The current record is 14 seconds.
Stop by Popeyes and grab a Bonafide Big Box deal for only $5 during the big game. This box includes: 2 pieces of chicken (or 3 tenders), two sides, and a biscuit.
The popular burger chain is giving away free $10 gift cards when you call and purchase a Gourmet Burger Bar for pick up from February 2nd-4th.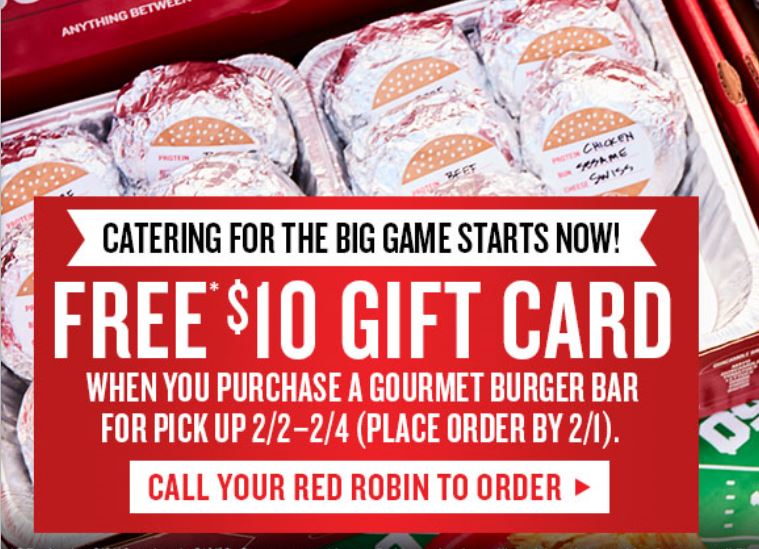 Stockyard Sandwich Company
If you happen to be an Eagles fan, living in the City of Brotherly Love, you can order a 30-inch hoagie called "The JägerMonster" (just make sure you order by Saturday) for only $60. The hoagie is full of Philly favorites, including: Braised beef, Jägermeister BBQ Pulled Pork, House-Made Whiz, Boneless Wings, Cole Slaw, Pickles, Fried Potatoes, Onion Rings, Ranch, Stock Sauce, and Jägermeister BBQ Sauce.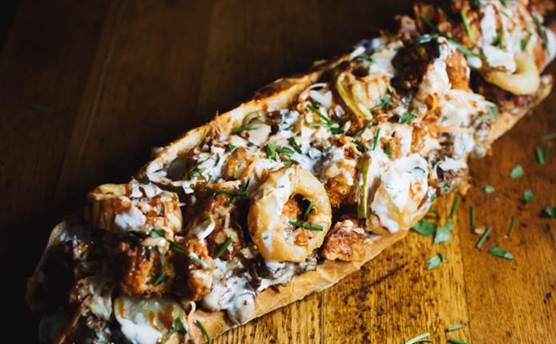 White Castle's is celebrating the culmination of the NFL season by offering a special deal from now until February 11th. For $10, you can pick up 20 sliders when your order is placed online.