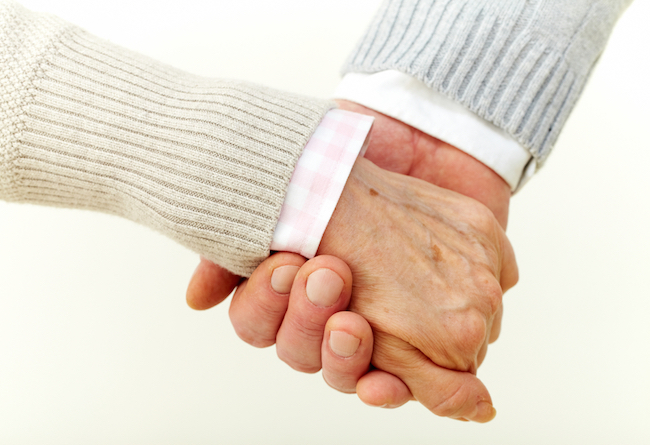 Norwood Thomas met Joyce Morris in London during World War II, on the banks of the River Thames. Their romance survived him parachuting into Normandy with the 101st Airborne Division, but after the war ended, they parted ways.
A couple of months ago, Thomas, 93, now living in Virginia Beach, and Morris, now 88 and living in Australia, reunited through Skype. As the Virginian-Pilot reports, Morris often wondered how Thomas was doing, and one day asked her son to find Thomas on the internet. This led to an article about the former paratrooper skydiving on his 88th birthday, which led to a call to the reporter, and then to Thomas' cellphone, which he picked up in Home Depot.
If you ever wondered how a real-life Notebook would play out, read the whole article at the link.
After the Skype call, Thomas wanted to visit Morris, but he's on a fixed income and couldn't afford it. A follow-up article reports that readers started a collection to help him out, raising $7,500. Then Air New Zealand decided to cover the rest of Thomas' flight to and from Australia. The reunited couple plans on spending Valentine's Day together.
As for what Thomas expects: "I have no idea what my emotions are going to be once we meet face to face."
(Via Virginian-Pilot)