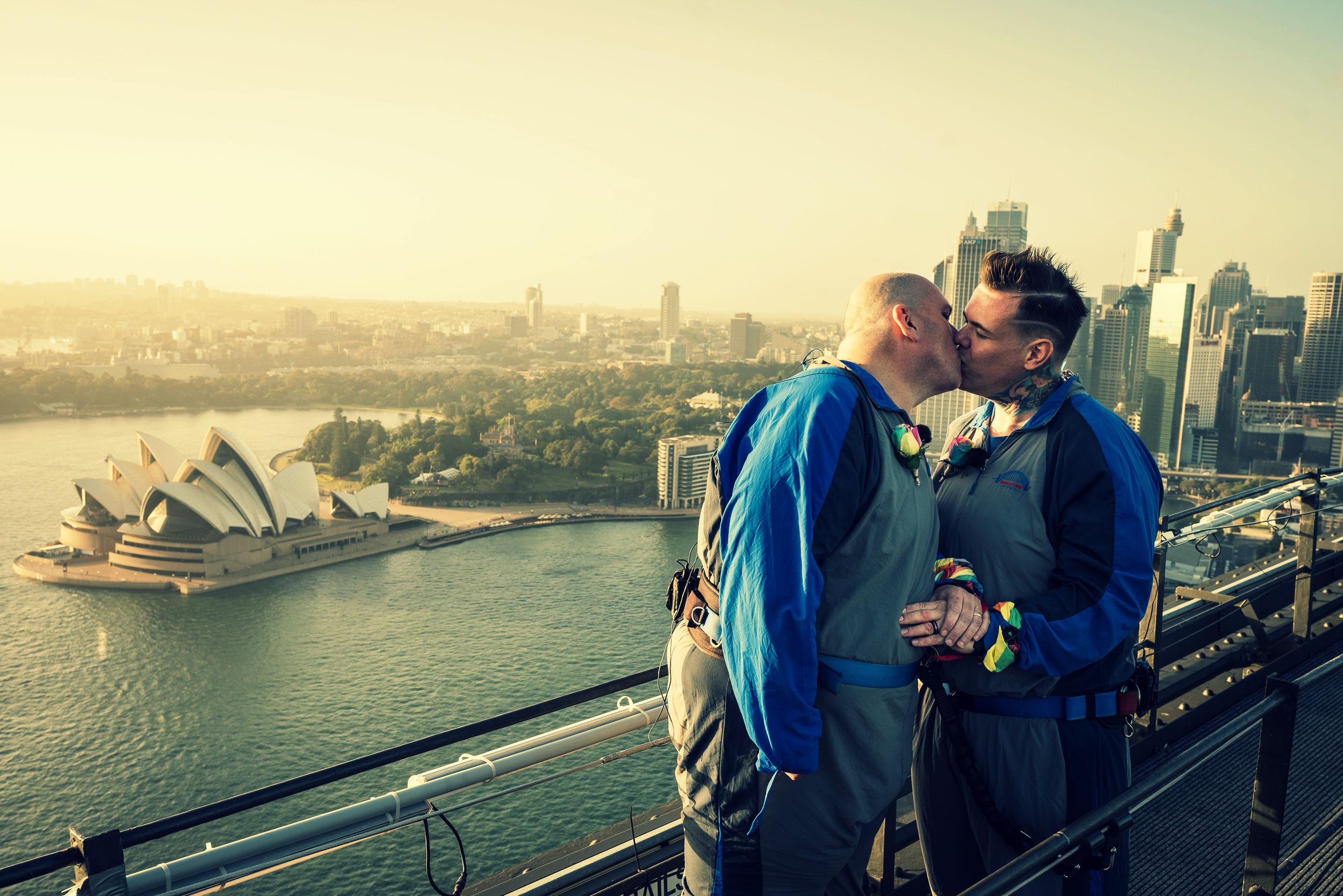 There are people who get a wedding invitation and groan aloud, their fear of an interminable ceremony and forced socialization with family and strangers causing a cold sweat. But, then again, there are people who find themselves smiling during the vows and dancing the funky chicken with complete abandon. We, at Uproxx, are in the second category. So, imagine how excited we were by the recent marriage of Australians Warren Orlandi and Pauly Phillips, the first same sex couple to get married atop the Sydney Harbor Bridge.
In Australia, same sex marriages were legalized in December of 2017, and there have been many since that momentous move forward. But, despite the 5,000 proposals and 29 weddings that the Sydney BridgeClimb has seen over the years, this wedding was the first to feature two men. And, it's history making.
On March 1st, Orlandi and Phillips joined family and friends high above the sparkling harbor to declare their love for each other. Their entrance and exit was turned up to eleven when they were surprised by the Sydney Gay and Lesbian Choir, who belted out "Marry Me" and "Together Wherever We Go." It was a fitting way to mark the enormity of the occasion.
Plus, the wedding date fell two days before the Sydney Gay and Lesbian Mardi Gras held its 40th annual event. So, the timing couldn't be more perfect.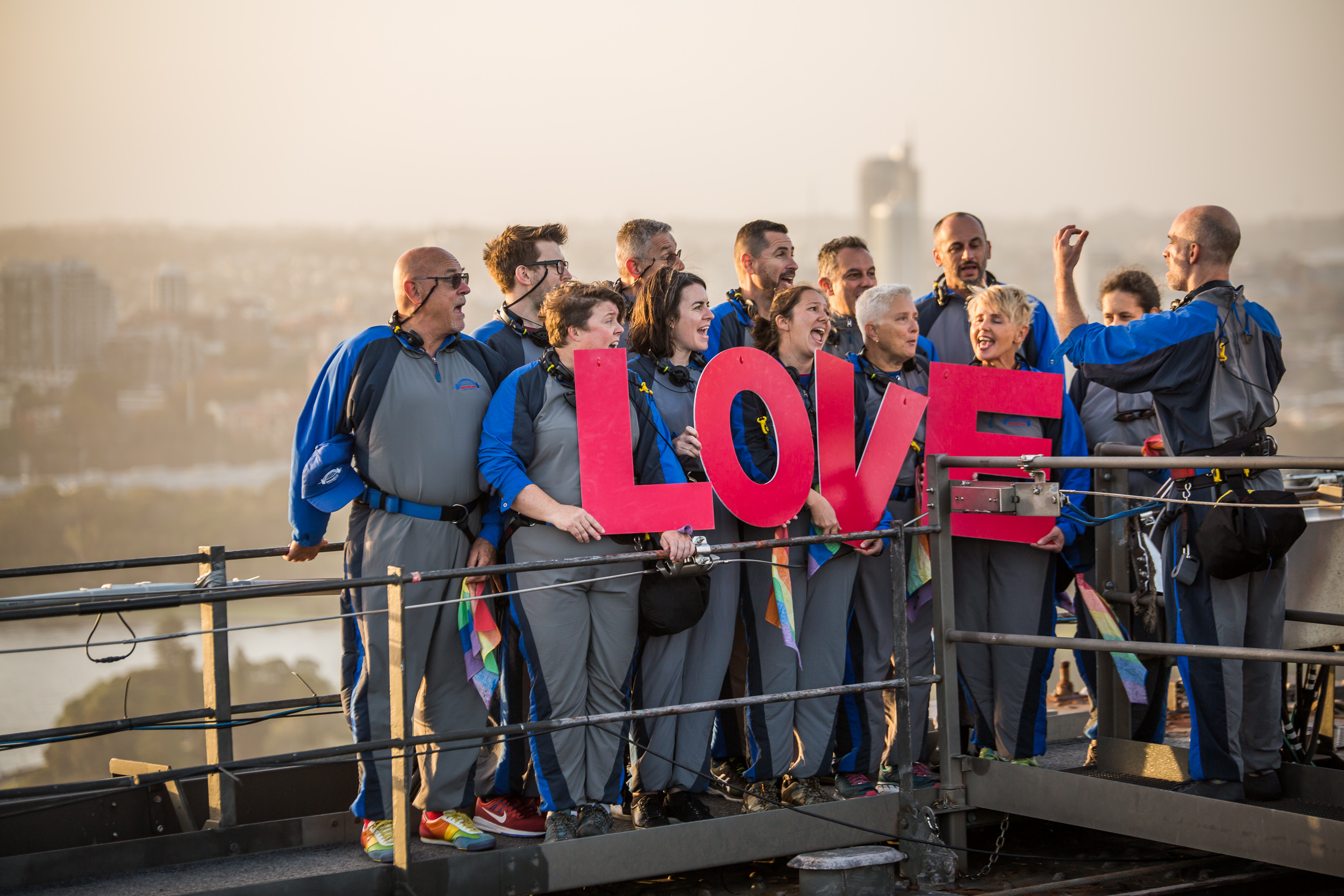 This isn't an attention garnering stunt. The bridge has immense meaning for the couple. Orlandi's relationship with it dates back four years and ten climbs. At that time, he weighed over 800 pounds. He heard about people climbing the bridge and felt both envy and despair that he would never be able to do the same. He set a weight loss goal and it changed his life in a number of ways. Using diet and exercise, he lost more than 550 pounds. With his newfound confidence, he met Phillips, a fellow weight loss victor.
"Celebrating love in such a breathtaking location is already magical," notes Celebrant Christopher North, who officiated the ceremony. "However today is especially meaningful, knowing the journey Warren and Pauly have taken and how the Sydney Harbour Bridge played such an integral role. This day represents something special for marriage equality in Australia. Warren and Pauly have made a legally recognized commitment to each other."
It's nice to see — in a divided world — that true love continues to have some magic left. Hopefully, they made time for some funky chicken.