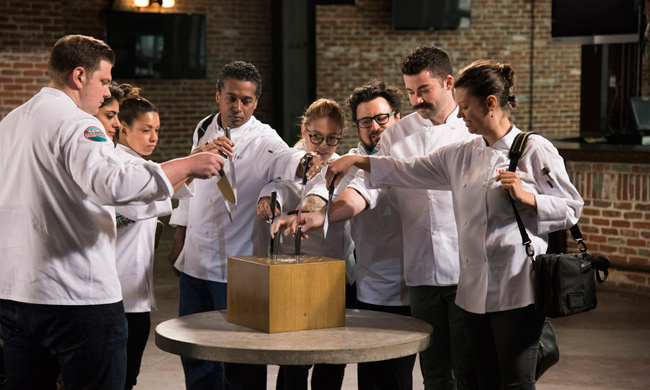 This week on Top Chef, eight cheftestants remained and, as the characters noted in the first minute or two of the show, "eight chefs, four on each team, it has to be Restaurant Wars."
Sheesh, way to spoil your own twist, guys. Credit for not playing coy, I guess. That's right, this week's challenge was Restaurant Wars, Top Chef's most iconic challenge, and arguably the one with the most real-world application. A chef may not be the fastest hog butcher or know the best way to highlight a batonnet in a German dish, but he should be capable of starting a restaurant people want to go to, right? That's the theory, anyway.
Of course, the challenge also requires four chefs of wildly disparate backgrounds and styles to come together for no real reason — like a blind date of food — and then come up with a coherent theme for a single restaurant, for the chefs to take on non-cooking duties like marketing, design, and managing front of the house, and all in all provides ample opportunity for them to deploy the phrase "throw under the bus." Which happened, in fact, less than 60 seconds into the episode. Mamma Mia, that's-a a spicy a-reality show-a!
It also had an excellent bitchy Tom moment, when he walked into the Common Place restaurant and was positively mortified by all the high-top tables.
"It looks like fern bar," he sneered disdainfully, in the tone of something the Dowager would say about the servants vulgarly mishandling the gravy boat. This is exactly why I love this show so much.
Anyway, the episode largely delivered on its unstated promise, with lots of blaming, mutual bus-throwing accusations, and the eliminated contestant burning every bridge on her way out. Meanwhile, the favorites stumbled, the underdogs made a push, and generally my rankings have been thrown into PANDEMONIUM! (PADMA-MONIUM?)
If you don't like fire takes, just stop reading here.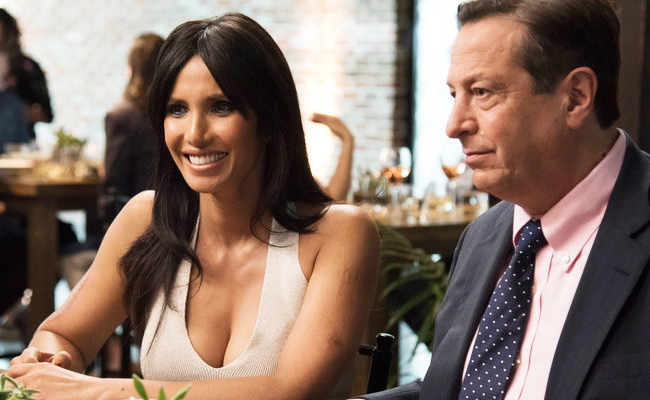 Power Rankings
8. (even) ((Eliminated)) Claudette Zepeda-Wilkins — AKA Frames, aka Young Susan Feniger, aka Pepper Pot, aka Shaggy, aka Spicy
Claudette finished last week's episode in a two-way finger-pointing sesh with Tanya (who ended up going home) and this week picked up where she left off (it was Claudette accused of being a serial bus thrower inside of 60 seconds, by Carrie). Claudette ended up on Team Common Place, with Chris, Fatima, and Mustache Joe.