In each installment of the Uproxx Travel Guide, we ask some of our favorite professional travelers to answer one travel question — then share their best advice with you. From informational, to inspirational, to entertaining, our aim is to incite your wanderlust and provide bite-size takeaways you can put to use on your own adventures.
---
This Week's Question: What are some of your best money saving travel tips, whether for planning travel or during travel?
---
The Answers
Katelyn O'Shaughnessy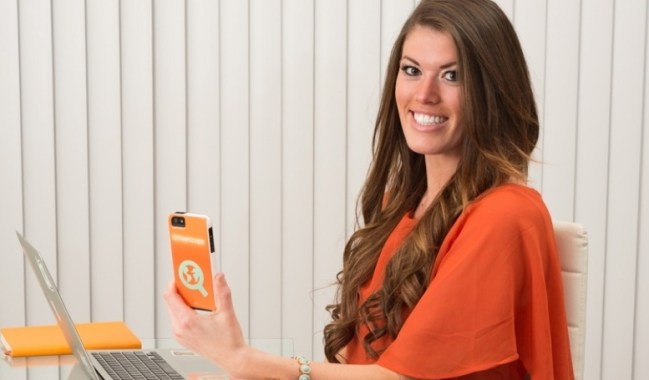 Katelyn O'Shaughnessy is the CEO & Founder of TripScope and is an award-winning travel agent. Featured on Forbes' 2016 30 under 30 in consumer tech, O'Shaughnessy's first-hand experiences in the travel industry motivated her to create innovative technology solutions for the next generation of travel professionals. She holds the position of National Director to the nation's largest young travel professionals community, Millennials in Travel, and frequents live speaking engagements. 

A: Delete your browser cookies before you buy hotel rooms and airline tickets. The prices go up when you visit multiple travel sites.
For certain hotels and many airports that are charging for their wifi, add "?.jpg" at the end of any URL to bypass the expensive wifi and access the internet for free.
Another trick for free wifi is to get the wifi password for many hotels by checking the comments section of FourSquare.
The cheapest time to book airline tickets and hotel rooms is Tuesday at 3 p.m., six weeks out.
If you wait until after midnight to book your flights or hotels, there will be more inventory and better rates because many of the rooms and seats are put on a 24 hour hold. At midnight, the hold is lifted.
If you've got hotel reservations and need to cancel, but you're already within however many days prior to arrival that your cancellation policy stated, just reschedule for a future date (usually there's no penalty for that), then call the hotel back, get a different rep and cancel free of charge.

Drew Binsky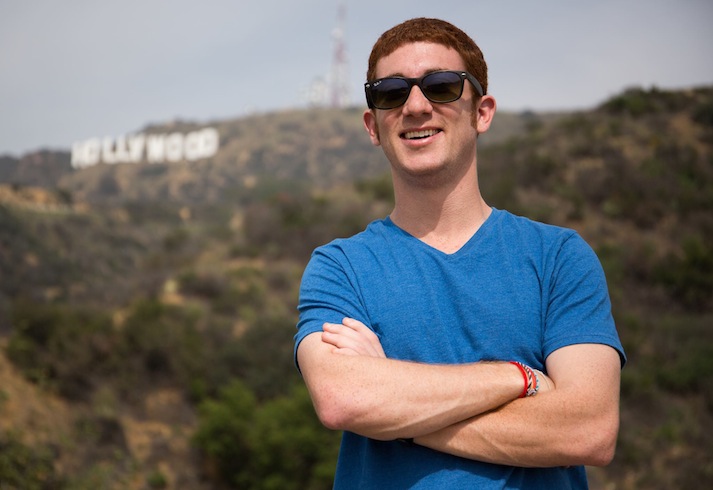 Drew is a full time Snapchatter and travel blogger who has visited 74 countries since 2012. Join his travels on Instagram at @drewbinsky and on Snapchat, username: drewbinsky.
A: My best money saving tip is to save money on the little things, like buying water and ATM fees… These things can add up to a LOT more if you keep spending money on them. For water, just carry a water bottle and keep refilling it whenever possible, and for ATM fees, make sure to buy a card that waives the fees (Like the Charles Schwab Travel Rewards card). I saved $300 last year alone in ATM fees.
Courtney Scott
Courtney Scott is a Brooklyn-based travel blogger, filmmaker and TV host. You can follow her adventures on Instagram at @court_scott and on YouTube.
A: If you have flexibility in your travel schedule, you should try to travel during shoulder season, which is the period between high and low season. You'll find better rates on flight and hotels and will also enjoy less crowds! I recently visited Positano during shoulder season in late September and it was wonderful! The restaurants were quiet, the weather was less humid, and I got a great deal on a little boutique hotel called Villa Rosa, overlooking the sea!
Nathan Fluellen
Nathan Fluellen is the host of his adrenaline filled travel show, World Wide Nate, which showcases adventure, food, and culture from around the globe. You can follow him on Instagram @WorldWideNate, YouTube and Snapchat, username: worldwidenate.
A: Visit a country with a weaker currency than the U.S. dollar; it's a great way to save money. The biggest expense is going to be your flight, but if you can save money on the ground with a favorable exchange rate, you can benefit in many ways. For example, you can eat at a fancier restaurant, take a taxi into the city rather than public transportation, buy a few more drinks at the bar, tip better, tray a random act of kindness, give money to the less fortunate, or add an extra activity to your itinerary.
Spencer Spellman
Spencer Spellman is a California-based content producer specializing in travel, food, and drinks. If he's not discovering a destination's local hooch, then he's on a search for the world's best cocktail bars. You can follow him at @spencerspellman on Twitter and Instagram.
A: While booking last-minute travel can be unfavorable to your wallet, it can be advantageous in some circumstances. When traveling to major metros, I've used mobiles apps like Hotel Tonight and Expedia, which frequently offer mobile-exclusive deals. However, don't underestimate the power of picking up the phone and talking to a human. Additionally, whether traveling solo or with others, I've taken to sharing apps, such as Lyft, but especially HomeAway in regards to travel. It's especially cost-efficient when traveling with others, when I can book an entire two-bedroom home for the cost of just a standard hotel room.
Kiersten Rich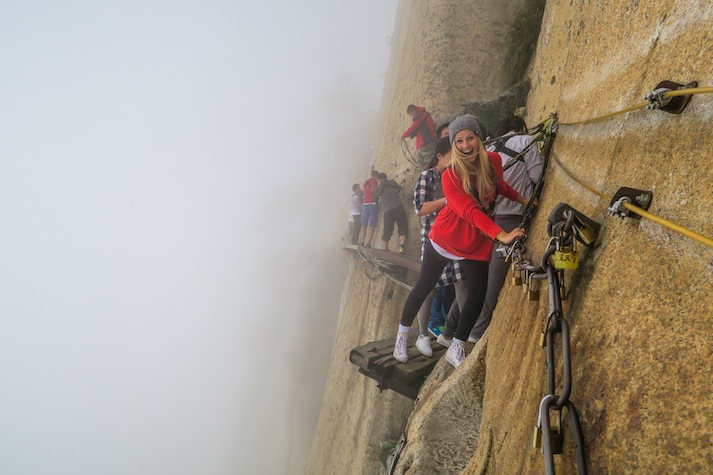 Kiersten Rich is the author of award-winning solo female travel & lifestyle blog, The Blonde Abroad, which features travel tips, fashion, festivals and photography from around the world. You can follow her on Instagram at @theblondeabroad and on Facebook.
A: If you get creative when booking your flights, you can get free, extended stopovers! I like to research multi-leg flights to see where I can go without having to pay extra. For example, a roundtrip flight from L.A. to Cancun might have a one hour layover in Miami as part of the trip. Try searching for a multi leg flight, flying from L.A. into Miami, then a few days later flying from Miami to Cancun, then instead of returning directly to L.A., you can try adding a leg from Cancun to Mexico City, then Mexico City to L.A. This strategy works all over the world and often you won't have to pay any difference in fare because those stops are considered layovers. I've been able to book month-long trips with multiple destinations using this method!
Krista Simmons
Krista Simmons is a culinary adventurer and Global Correspondent for Travel + Leisure Magazine. You can follow her on Instagram at @kristasimmons and on Snapchat, username: Krista_Simmons.
A: As a food writer, no matter where I go, I'm a huge fan of hitting local markets and figuring out where the locals are eating. As much as I wish I had the cash flow to dine on Michelin-starred meals at every corner, I try to plan one splurge per trip, and then spend the rest of my time getting up early (like the local cooks and chefs do), sitting side by side at the stalls and enjoying some killer local fare at affordable prices. Best part is, when you're there first thing, you know it's fresh.
Marko & Alex Ayling
Marko and Alex Ayling are the globetrotting brothers behind the YouTube channel Vagabrothers. You can follow their adventures on Instagram at @vagabrothers and on Snapchat, username: vagabrothers.
A (Marko): I've been a longtime proponent of Couch Surfing — both the website and the simple act of staying with friends instead of hotels. Not only do you save money, but you get plugged right into the local culture. Beyond that, one of the easiest and most overlooked tricks is to put your browser into incognito mode while buying plane tickets, which prevents booking sites from jacking up the price when they realize you've searched for the same ticket multiple times.
Steve Bramucci
Steve Bramucci is the travel, food, and adventure editor for Uproxx Life. He lives like a pirate… but with wifi. You can follow Steve on Twitter at @stevebram.
A: As far as flights go, I covered just about everything I knew in The Uproxx Guide To Finding Cheap Flights On The Internet. But the truth is, I still waste money all the time by booking late. The great equalizer is that my favorite way to travel just happens to also be the cheapest way to travel:
public buses
home stays and locally owned hotels (I may be past the prime hostel age)
street food
local moonshine (it's out there, everywhere)
oceans
beaches
rivers
jungles
I guess if I had one big money saving tip, it would be: Avoid tours. Particularly tour companies run by ex-pats who charge U.S. prices. I've been around the world and I can tell you that 80% of tours pretend to have special access that they don't have. I like to be the person hanging at the waterfall before the group of day-trippers arrives and after they leave. I remember in Cambodia, at Angkor Wat, I rode a bike. No one seemed to know you could do that, they all took group tours from temple to temple. I worked in reverse order, and got Ta Prohm temples all to myself.