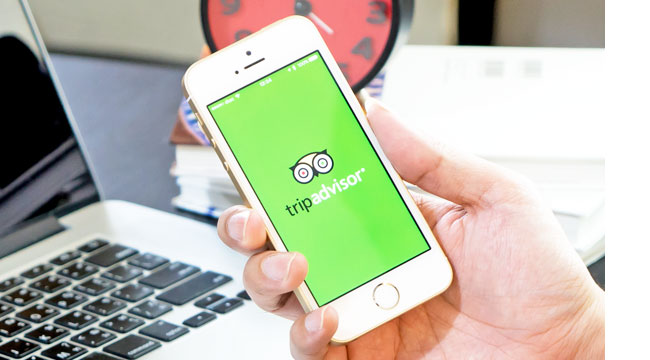 The concept of the user review is genius. Who better to trust than a person who has already been where you're going? But crowdsourcing an establishment's rating has its downsides too. Not everyone has the ability to critique something objectively. And often, the people who choose to take the time to review a place are on the extreme ends of a rating spectrum. "Pretty decent" food rarely inspires people to jump on Yelp and write an unpaid 200-word review. But negative experiences get people going. How many times have you read a user review where the writer says something along the lines of, "I'm only giving this one star because there is no option for zero!!!" These trigger-happy reviewers can throw off an overall rating, which may affect where a business lands in search results, potentially affecting their bottom line. And one British pub's co-owner isn't going to let that type of nonsense fly. He's taken to TripAdvisor to call out reviews he feels are unfair and misleading
Grub Street reports that Roger Cazaly, the co-owner of the solidly rated Plume of Feathers, has started responding to the few negative reviews the establishment has received creatively — calling out the claims of the angry reviewers, adding context, delving into their history of reviews, and even occasionally poking fun at their internet handles.
Speaking to Cornwall Live, the local newspaper of the city where Plume of Feathers is located, Cazaly positioned himself as a fighter for business owners everywhere.
"The thing about TripAdvisor is you have no defense," he said. "People are either telling a lie or demanding something of me… I can't take it when they are lying — I have to respond."
In a tweet-long review of the establishment, one TripAdvisor user gave Plume of Feathers a one-star review after she was "told" by an employee to go elsewhere because of how busy it was. The employee in question? Cazaly himself, who responded with defense lawyer levels of swag, writing:
Seeing as you've decided to go on the world wide web and call me names like a little child who didn't get what she wanted when she demanded it, lets talk about your visit … 
I actually thought I was being helpful, giving you options, but obviously you didn't see it this way. Someone dared to say no to Kitty minx!


Now, Kittyminx, when you leave 'reviews' like this, it actually says more about you than the venue. Because, generally, we then go into your profile and read your other reviews and have a little chuckle. 
You use the words Rude and Arrogant with gay abandon don't you? Or we read about when you complain that the waitress had asked you to stop your children playing on the stairs 4 times, the poor girl … or when another venue got slagged off because you weren't allowed to move the furniture … Trust me Kittyminx, when it comes to rude and arrogant you might want to look a little closer to home."
Ouch. The TripAdvisor review page for Plume of Feathers is full of this type of gold from Cazaly. One reviewer didn't feel adequately catered to for a birthday celebration they were having only to be told by Cazaly:
I haven't cringed this much in a long time. 18 exclamation points!! 18!! … I'm sorry we didn't make more of a fuss of you for your birthday, but perhaps you were in the wrong place… Perhaps you thought you were in TGI Fridays or Chiquitos where I think the staff are made to sing to you.
It's a bit like that episode of Seinfeld where Jerry heckles a woman at her job after she heckles him during a set. If they're going to come in and insult Cazaly's work, he's going to let them know how it feels.
Head over to TripAdvisor if you want to read more of Cazaly's responses, and maybe, let's all think twice before we scribble up a scathing user-review that's not based on actual food or service.