Valentine's Day is a holiday for lovers. It's the perfect time to show that special someone how much you care by giving them candy, buying them flowers, and taking them for a special night out to their favorite restaurant.
For the rest of us, it's a day to binge watch Netflix and stuff our faces with chicken wings, pizza, and various other less-than-healthy fast food treats. The best part: you don't have to pay full price for that chocolate, sub, or slice of pizza you're indulging in. There are deals to be had! Check them all out below as you wallow in your sadness (while savoring free pretzels!).
Auntie Anne's is getting into the Valentine's Day spirit by offering customers heart-shaped pretzel buy-one-get-one-free offer for all My Pretzel Perks members. If you aren't a member already, download the app and sign up.
To celebrate the holiday, Firehouse Subs is giving away free dessert (a brownie or cookie). This offer is only valid on Valentine's Day and you need this coupon.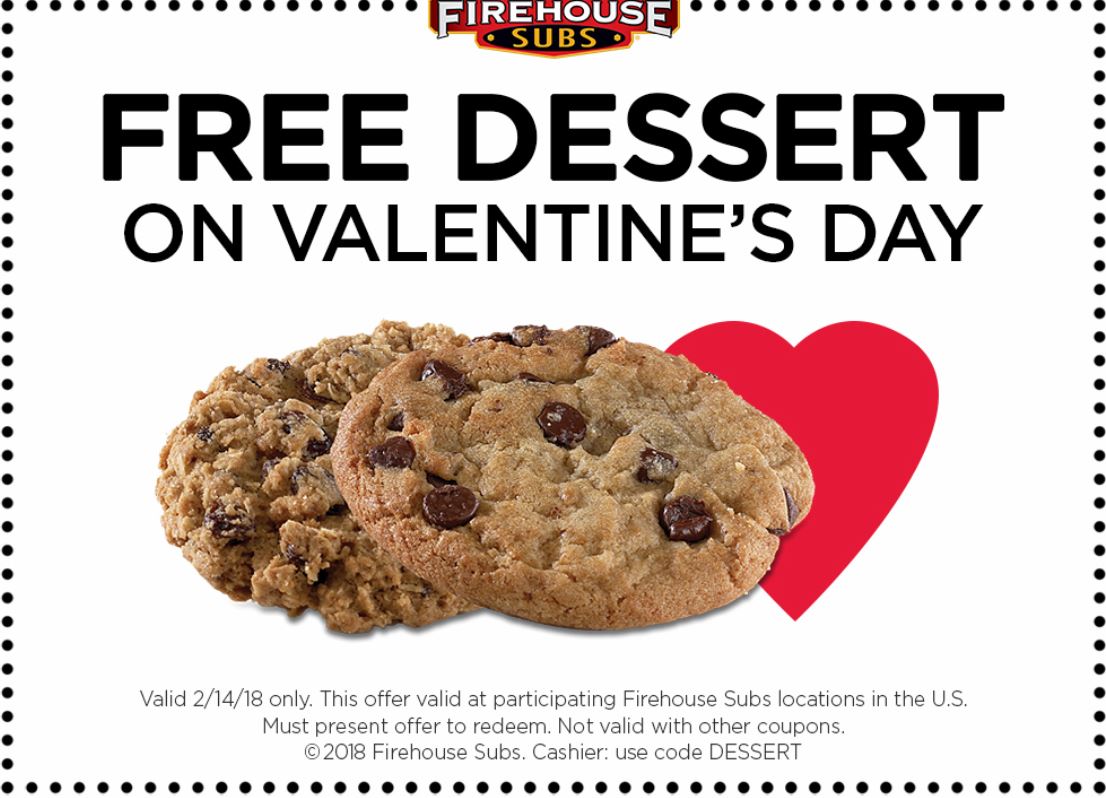 If you dine at this Brazilian steakhouse chain on Valentine's Day, you will get dining card for a free lunch or dinner with an equal purchase during your next visit (up to $63.95). If you can't make it on V-Day, this deal runs until February 17th.
To celebrate Valentine's Day, Godiva is giving away free chocolate. Stop by a Godiva store to get a free piece French Vanilla Truffle while supplies last.
The Honey Baked Ham Company is celebrating the holiday by offer a buy-one-get-one-free deal on its Ham and Turkey Classic sandwiches. Purchase one and you get a free one to give that special someone or keep all to yourself.
Jack in the Box is offering free delivery on any of your favorite foods for Valentine's Day. All you need to do to get free delivery is tweet a taco emoji + a telephone emoji to @jackbox. The account will respond with a code for free delivery (only the first 500 codes can be redeemed).
The mobile shopping app wants you to enjoy a free glass of champagne this Valentine's Day. All you need to do to get a free glass of champagne is download the lbotta app, tao the 'Champagn Toast" rebate then order a glass of wine at any bar or restaurant, take a picture of the receipt, upload it to the app and lbotta will give you $5.
In honor of V-Day, McAlister's has two free meals for kids with the purchase of an adult entrée for dine in guests. Also, McAlister's Rewards members get free tea and a dessert.
To celebrate Valentine's Day, Papa Murphy's is offering heart-shaped "Heartbaker" (get it?) take-and-bake pizzas starting at $7. You can also purchase a "Sweetheart of a Deal" that includes: a Heartbreaker pizza and chocolate chip cookie dough for $10.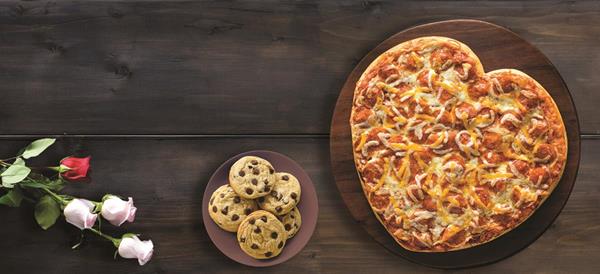 Beginning on Valentine's Day (and lasting for two weeks), Quiznos is giving one free Lobster & Seafood sub to all current (or new) members of Quiznos' Toasty Points loyalty app program with any purchase at all participating U.S. locations.
Everyone who spends $7 or more on Valentine's Day receive a free bottle of Schlotzky's hot sauce at participating locations.
Visit the Wingstop website to grab a Valentine's-themed "WING LUV Kit". Choose between a bouquet of wing "roses" on skewers or "heart fulla flava" that contains a heart-shaped box of wings. Both kits come with a $25 gift card and will set you back $35.